LEGO is big in Singapore, literally! And to prove the point, the largest LEGO Certified Store in Southeast Asia opens at Resorts World Sentosa on Friday, 25 June 2021. The new store is 3,165 square feet and is designed to bring in-store experiences to LEGO fans.
---
Southeast Asia and Singapore's LEGO Certified Store
It isn't hard to spot the largest LEGO Certified Store at Resorts World Sentosa because it has a 17-metre tall façade. Made out of predominantly yellow coloured "bricks"; it looks like a larger-than-life LEGO blocks building.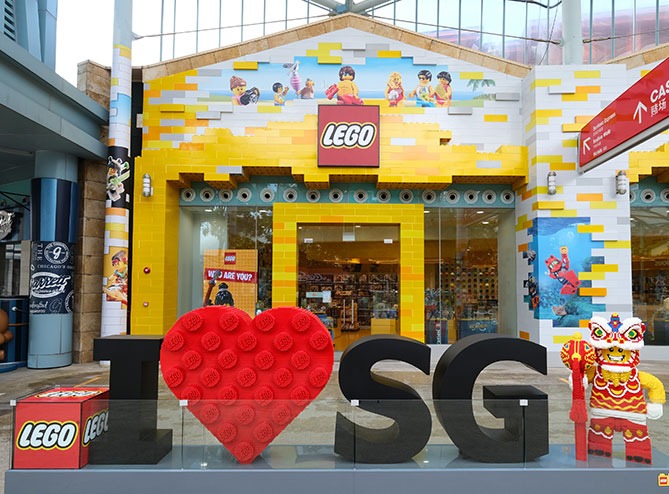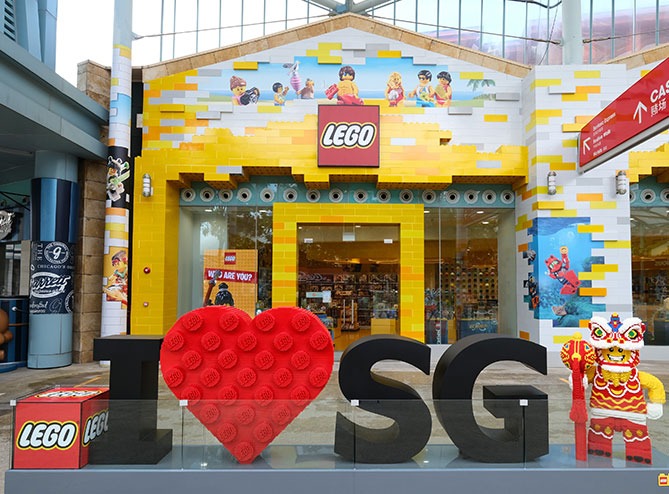 Directly in front of the LEGO store is a Singapore-themed, outdoor model. This proudly declares "I 'heart' SG" with the heart featuring the studs that are commonly found on LEGO bricks.
Here are the highlights of the Resorts World Sentosa LEGO store.
Largest LEGO Mosaic Wall in Singapore
Inside the RWS LEGO store is a mosaic wall titled "Quay Colours". The 2.3 metre tall and 4 metre wide wall is the largest in Singapore and was designed by Singapore's LEGO Certified Professional Nicholas Foo. It features a junk boat on the Singapore River, under the Cavanagh Bridge, and with the Fullerton Hotel in the background. It was made out of 103,680 LEGO pieces.
---
LEGO Mosaic Maker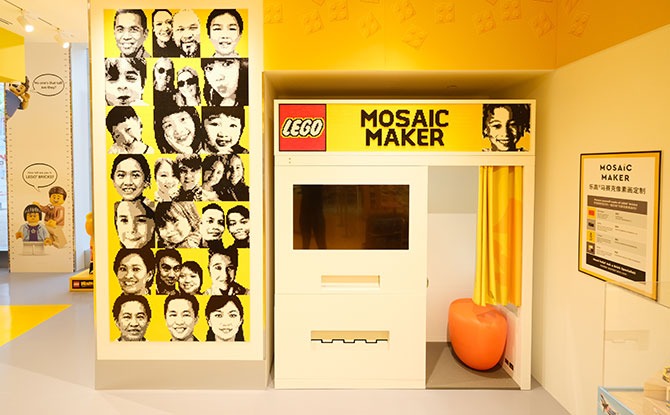 For the first time in Singapore, you can now purchase your own personalised LEGO portrait. The store at RWS has a LEGO Mosaic Maker. This is similar to a photobooth but, instead of a photo, it prints out instructions and provides the bricks for you to build your own LEGO portrait. Each LEGO Mosaic Maker experience costs $179.90.
---
Two-level Diorama of Sentosa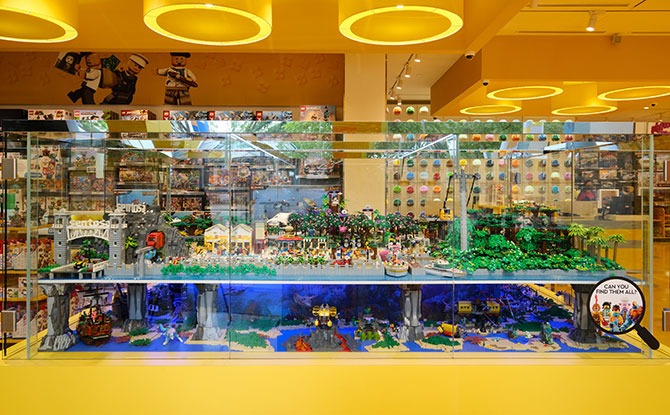 For the centre of the store, local adult fans of LEGO Titans Creation has designed a two-level diorama. Spot familiar landmarks and icons such as the Singapore Cable Car and Sentosa monorail. There are also minifigs enjoying leisure time and recreational activities on the LEGO island.
---
Spot the Twins at the Vertical Play Wall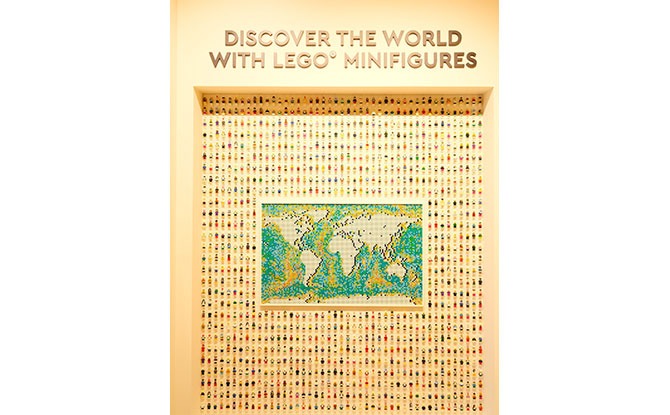 Head over to the Vertical LEGO Play Wall at the store. This has been created with more than 11,000 LEGO pieces and surrounded by 990 minifigs. See if you can spot the 30 pairs of twin minifigs in hidden in the wall.
---
LEGO Certified Store at Resorts World Sentosa
Other features that can be found at this LEGO Certified Store, as with others, include the Pick a Brick Wall, Building a Minifigure Station, Digibox scanning station and a Gift Centre with LEGO merchandise. Of course, there is the huge collection of LEGO that fans can probably spend endless hours browsing through.
The LEGO Certified Store at Resorts World Sentosa is located at 26 Sentosa Gateway, #01-72/72, Singapore 098138.