Many may have tried sourdough bread, but have you ever tried sourdough doughnuts? Located at Dhoby Ghaut, Sourbombe is a bakery that sells a unique mashup of sourdough and the Italian bomboloni, which is a 'bomb' shaped doughnut stuffed with pastry cream.
These sourdough doughnuts are made with a naturally leavened dough that is then rolled and fried in non-greasy coconut oil to golden perfection.
---
Sourbombe Bakery Singapore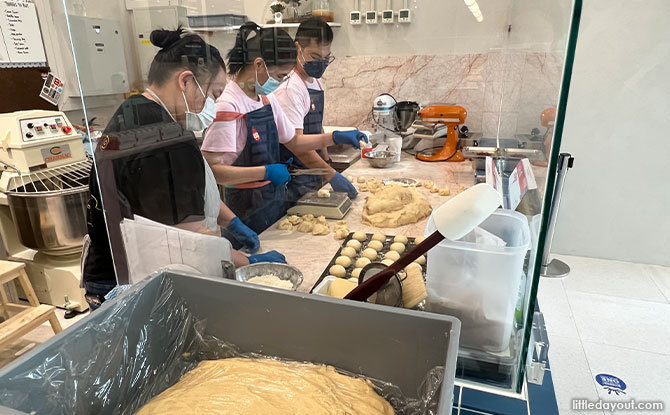 Sourbombe was started by Genevieve Lee, the runner-up of MasterChef Singapore 2018. The stars of the menu were inspired by her love for sourdough while also wanting to combine it together with the delicious cream-filled doughnuts. There are currently nine flavours of Sourbombes to choose from and there are also Sourdough Croissants in six flavours.
Review of Sourbombe's Cinnabombe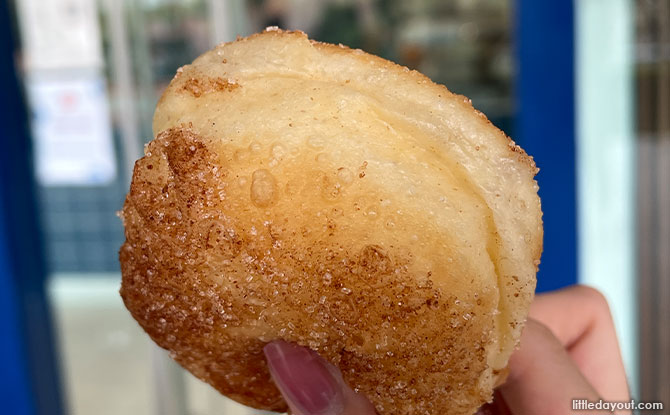 We tried a Cinnabombe which is a plain Sourbombe dusted with cinnamon and sugar. Although the size was a little smaller then expected, we enjoyed how soft and fluffy it was. The tartness of the sourdough was also paired great with the cinnamon-sugar coating. We would definitely be back to try the other flavours.
Some other Sourbombe flavours that customers can look forward to include  Hojicha Caramel Crunch, Basque Burnt Cheesecake or a Vanilla Custard, Blackberry Jam and Almond Butter filled Sourbombe.
---
Sourdough Croissants at Sourbombe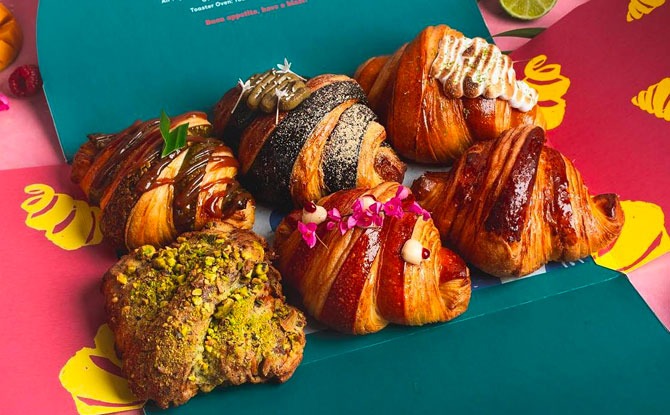 Flavours of Sourdough Croissants that customers can try include Kaya with Soy Caramel, Black Sesame Mochi and Isphahan, which is a pink Sourdough Croissant laminated with natural beetroot layers, filled with silky lychee custard and paired with an ambrosial raspberry-rose jam.
---
How to order Sourbombes
Customers who wish to try a box of Sourbombes can do so via pre-order. Pre-order slots are only available for their fixed boxes of 3, 6 or 9 and are available for delivery or self-collection. The pre-order slots will be released towards the end of each month, for the following month, and is available till sold out.
Customers are also welcome to purchase from the physical store from which is open Tuesday to Saturday from 10 am to 3 pm. Sourbombe is located at 9 Penang Road, #02-03 Singapore 238459