An ode to the love of sneakers, Sneakertopia opens to the public on 25 February 2023 at ArtScience Museum.
The exhibition of about 100 pairs of limited edition sneakers also features around 70 murals, installations, designs and displays that show off the vibrancy of sneakers and their link to street culture.
---
Sneakertopia: A Passion for Sneakers
Sneakertopia was founded by Emmy Award-winning producer Steve Harris and Silicon Valley tech entrepreneur Steve Brown in 2019. It serves as a platform for them to share their passion for sneakers. The Asian premiere of Sneakertopia at ArtScience Museum marks the exhibitions expansion into the international market.
This iteration of Sneakertopia is organised by SPACElogic with partners Gushcloud International and SL Experiences, in collaboration with ArtScience Museum.
---
-- Story continues below --
---
The Art and Culture of Sneakers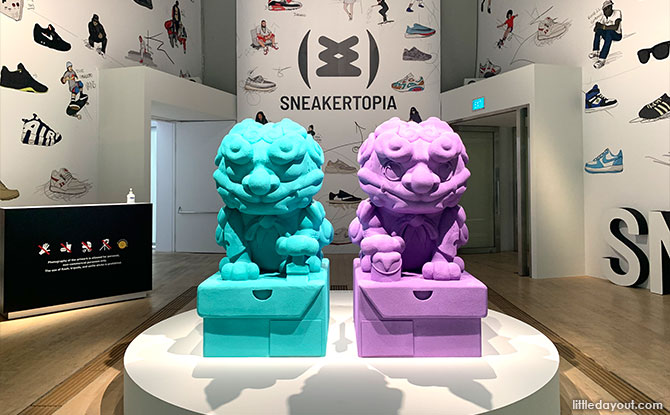 The exhibition is a colourful, larger-than-life celebration of the art and culture of sneakers. It is divided into 10 different zones where sneakers are juxtaposed next to artworks by artists from around the world.
Amongst the displays are murals, installations, designs and displays related to entertainment, sports, film, art, and other genres.
Sneakertopia showcases 13 top US creatives such as McFlyy, Michael Murphy and Mimi Yoon.
---
Local Creatives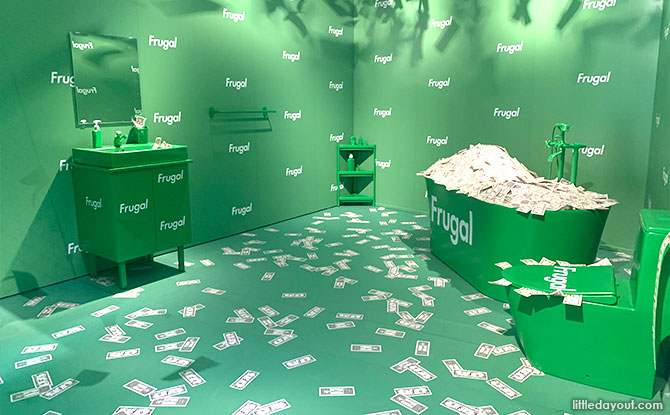 Sneakertopia at ArtScience Museum in Singapore also shines a spotlight on creative practices in Singapore and from across Southeast Asia.
The exhibition features 16 Singaporean and locally-based creatives. These include artists Jahan Loh, Sam Lo, Soph O, Kristal Melson and Juls, as well as contemporary art and design collective PHUNK.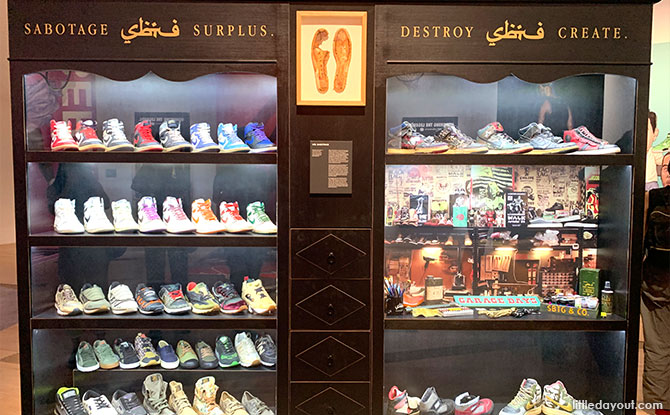 Renowned sneaker artist and streetwear designer Mr. Sabotage is also showcasing his personal archive of vintage Air Jordan Ones and full collection of original Dunks.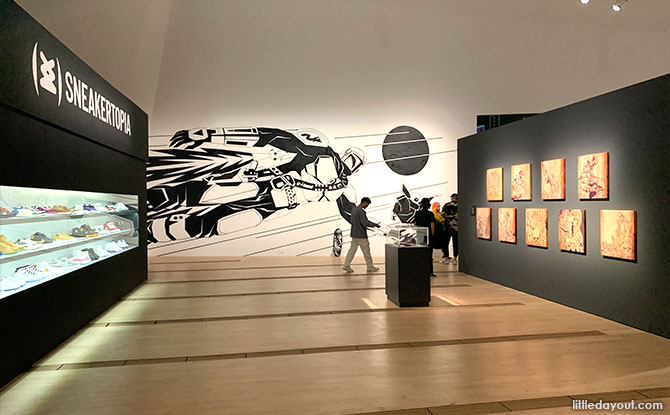 Yet another highlight of Sneakertopia is the never-before-seen artworks by smoluk and Tommii Lim, who will be creating new site-related works specially for the Asian premiere of the show.
---
Creativity, Expression and Innovation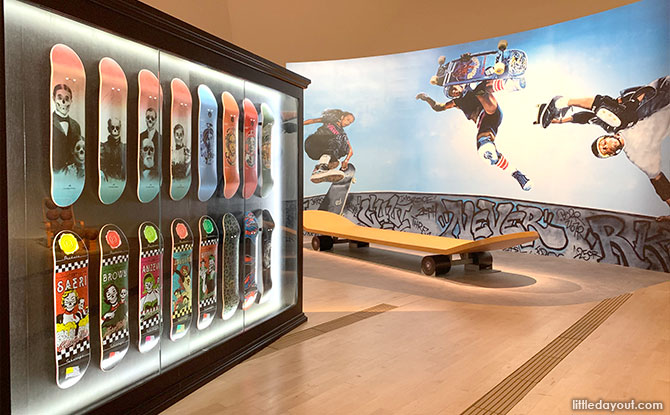 "ArtScience Museum is pleased to be collaborating with SPACElogic on this vibrant exhibition that will transport visitors through a series of galleries which pay tribute to the stories of creativity, expression, and innovation behind the world's most iconic footwear. Sneakertopia can be seen as a follow up to our 2017 exhibition Art from the Streets, which was a major survey of street art," said Honor Harger, Vice President of ArtScience Museum and Attractions, Marina Bay Sands.
"This new show delves deeper into one of the quintessential symbols of street culture – the sneaker. Sitting at the intersection of fashion, technology and art, the exhibition explores the cultural significance of sneakers, how they became so highly covetable, and how they have inspired the practices of artists in Singapore and around the world," she added.
Sneakertopia at ArtScience Museum, Marina Bay Sands will run from 25 February to 30 July 2023. Get more details here.