If you like fast rides, the feeling of the wind in your hair, seeing a view from up high or all of the above, have your next adventure at Skyline Luge Sentosa. Furthermore, in October 2017, Skyline Luge Sentosa has doubled the excitement with double the number of luge tracks for riders to pick from!
Skyline Luge Sentosa has always been one of the main attractions at Sentosa. There are two parts to this attraction at Mount Imbiah.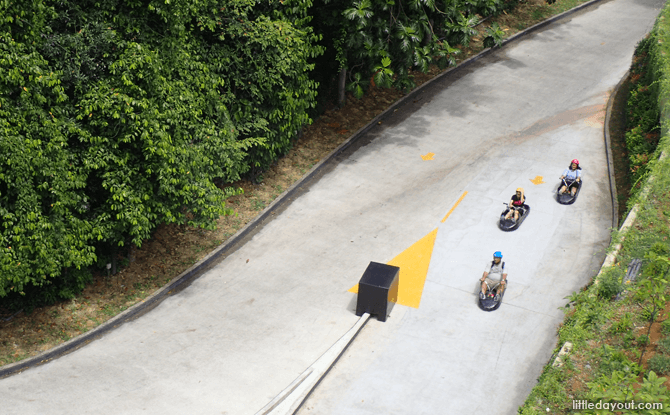 The main attraction at Skyline Luge Sentosa is the gravity-powered luge ride that takes riders on downhill tracks. The second part of the attraction is the Skyride chairlift, the counterpoint experience that brings riders back up the hill to the Imbiah Lookout.
Here is a rundown of Skyline Luge Sentosa tracks (including the two new ones).
---
-- Story continues below --
Skyline Luge Sentosa Tracks
Jungle Trail
This is the original Sentosa luge track. It was the only track at Skyline Luge Sentosa when the attraction opened in 2005. This luge track stretches for 628 metres and features three hairpin loops for riders to navigate before making a run to the bottom of the hill
Dragon Trail
The Dragon Track at Skyline Luge Sentosa is the longest of all the luge tracks at the attraction. It was also the second track to open at Skyline Luge Sentosa. The track is 688 metres long and branching off to the right shortly after the starting point. It features a further sharp turn to the right before sending riders slaloming downhill with a series of bends.
Expedition Trail
Newly opened in October 2017 is the Expedition Track. At 658 metres long, it is the second longest of the Sentosa luge tracks. This new track at Skyline Luge Sentosa branches off to the left from the Jungle Track. It sends rider on a series of right and left turns before darting through a tunnel feature that runs under the Jungle Track.
Kupu Kupu Trail
The Kupu Kupu trail is 638-metres long. Kupu Kupu means butterfly in Malay, and at this new track which opened in October 2017, riders can tackle a few easy turns before coasting down to the bottom.
Skyline Luge Sentosa is a must-do attraction for visitors to Sentosa. The new luge tracks expand the options for riders and make sure that "once is never enough".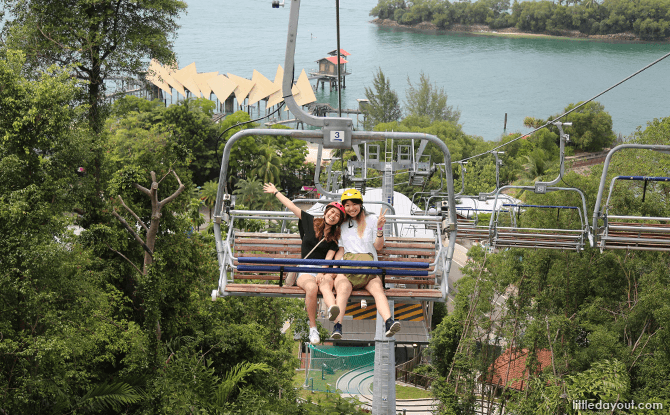 In addition, a new sky chairlift system has also been introduced to make it faster for riders to get back to Imbiah Lookout at the top of the hill.
Skyline Luge Sentosa & Skyride
Address: 45 Siloso Beach Walk, Sentosa, Singapore 099003
Website