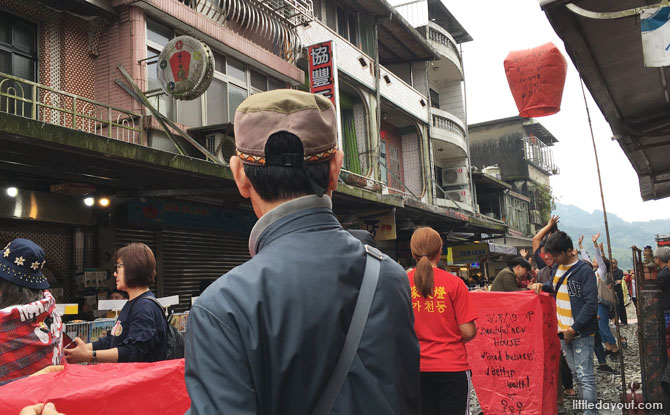 Releasing sky lanterns in Shifen was one thing we didn't do on our trip to Taipei many years ago. But with our almost eight-year-old daughter travelling with us this time round, we thought it would be a fun family activity to take part in together.
As it would be rather time-consuming to make a day trip out to Shifen by public transport, we decided to book a day tour via Klook that covered not just Shifen, but Jiufen and Yehliu Geopark as well. There was even Taiwanese pineapple pastry-making included in the itinerary!
We appreciated how the guide spoke in both English and Mandarin, which allowed our little one who has a weak command of the Chinese language to understand the background history of the places that we were visiting and the significance of the activities that we took part in.
According to our guide, the practice of releasing sky lanterns can be traced back to the olden days when villages were often raided by bandits. When the threat passed, those who stayed behind in the villages would launch lanterns into the sky as a signal that they were alive and to tell those who fled that it was safe to return home. A lantern in the sky was a sign of hope.
---
-- Story continues below --
Our Shifen experience centred around releasing sky lanterns at the old railway track – which was still in operation. We witnessed first-hand how tourists scurried off the track at the warning of an approaching train. Right after the train passed by, everyone got back to the business of lantern releasing!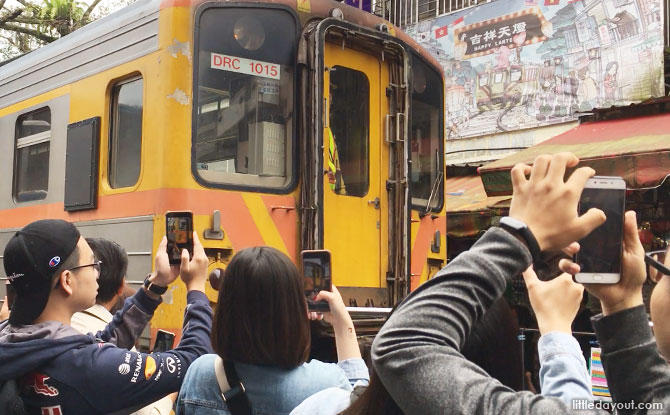 Our tour guide led our group of about 40 to one of the many lantern shops lining the railway track. Inside the shop, we were given blank lanterns, Chinese calligraphy brushes and a short time to ink our "designs" on the blank canvases.
We racked our brains to think of what we could put on two sides of the lantern that we were sharing with another family.
"Why don't we write 步步高升?" our daughter suddenly suggested. 步步高升 is a Chinese idiom that wishes its recipients success in rising up the ranks at work. We were pleasantly surprised (and a little embarrassed) that our eight-year-old got ahead of us on this!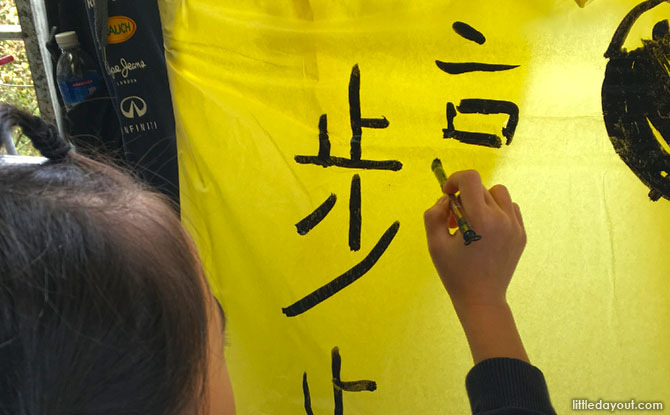 For the other side of the lantern, my husband whispered something into the little one's ear. In a moment's time, I found out what they were up to.
Soon after we completed our masterpieces, a staff from the lantern shop ushered us to the railway track for the final act of releasing our sky lantern. Our little one was reluctant to let her Minion go, but we assured her that we would take many pictures of it for her.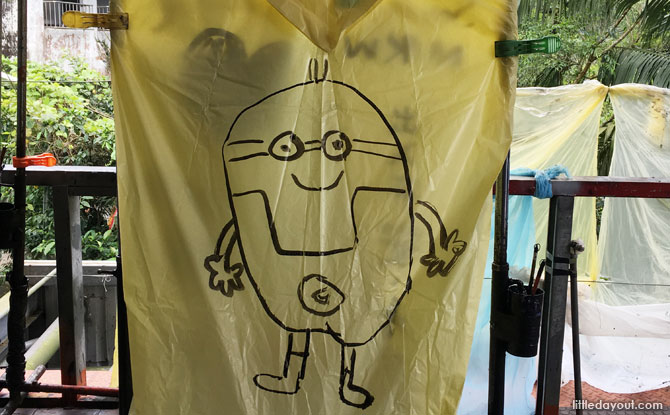 There were many people taking part in this activity on the train track, but the lantern shop's workers handled the crowd well. With super efficiency, they got everyone to pose with every side of a lantern, and even helped to film the releasing process using our mobile phones – sometimes shooting with two phones at the same time!
Our sky lantern was lit up while we were busy posing. As we let go, it lifted into the sky and floated up, up and away.
As we walked back to our bus to go to the next destination of our day tour, Jiufen, we could see still lanterns flying high into the sky.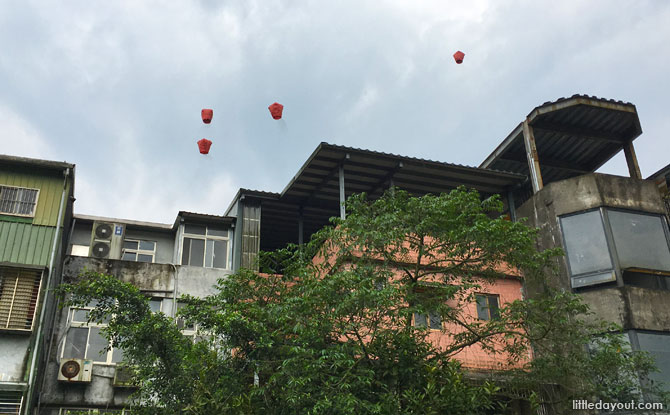 Our time in Shifen was short, but we had a fun family bonding experience that we'll remember for a long time to come.
Day Trip to Shifen
Find out more about how you can book a day trip from Taipei to Shifen for a family-bonding experience here.
This feature story includes Klook affiliate links.