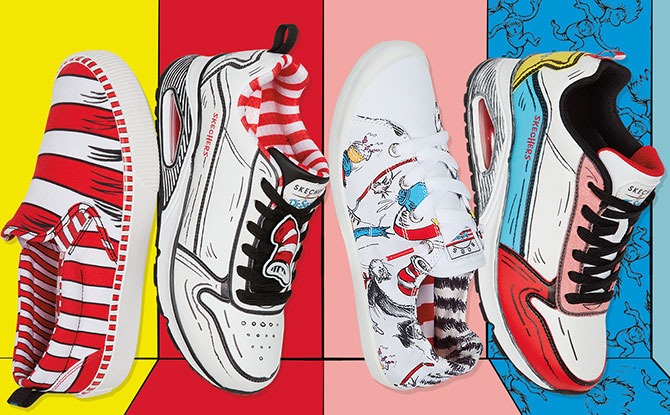 You can now get Skechers with trendy prints of familiar and beloved Dr Seuss characters like The Cat in the Hat, Thing 1 and Thing 2. Available with designs for women and children, the Skechers X Dr Seuss Collection is part of the worldwide partnership and now available in Singapore.
---
The Cat in the Hat on a Shoe
The Skechers X Dr Seuss Collection brings the signature look of the Dr Seuss books to its comfortable footwear. There are a total of seven footwear designs for women and one style each for boys and girls.
The women's shoes feature vibrant colours and even have a sketch-like style, bringing a playful vibe to the design. The characters which feature on the shoes include The Cat in the Hat, Thing 1, Thing 2 and The Fish.
Kids can get their fun characters on Skechers' light-up shoes. These come in Flex Glow with red and blue tones for boys and Shimmer Beams in pink for girls.
"Dr. Seuss is one of the world's biggest cultural icons—read, shared and celebrated by
millions since the 1950s. And now his legendary characters and vivid designs are here to
walk the walk, in the spirit of his great talk," said Michael Greenberg, president of Skechers. "We've taken our most popular footwear styles and have infused them with Dr. Seuss's one-of-a-kind designs, delivering the unique charm that only he can offer—even creating matching pairs that parents and their kids can wear together."
---
Skechers X Dr Seuss Collection: More To Come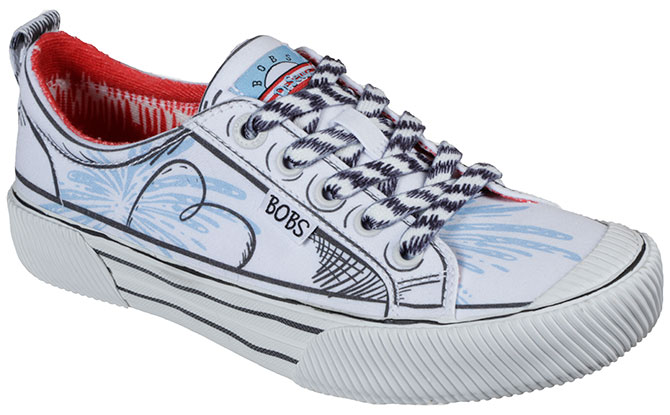 This collection of Skechers is the first in series of collections which will be released. Future collections will include characters and designs from other favourite Dr. Seuss's stories such as Green Eggs and Ham, One Fish, Two Fish, Red Fish, Blue Fish, Oh, the Places You'll Go! and How the Grinch Stole Christmas!
The Skechers X Dr Seuss Collection is available online and in selected Skechers stores, including Plaza Singapura, VivoCity, Great World City, Wisma Atria and Paragon.