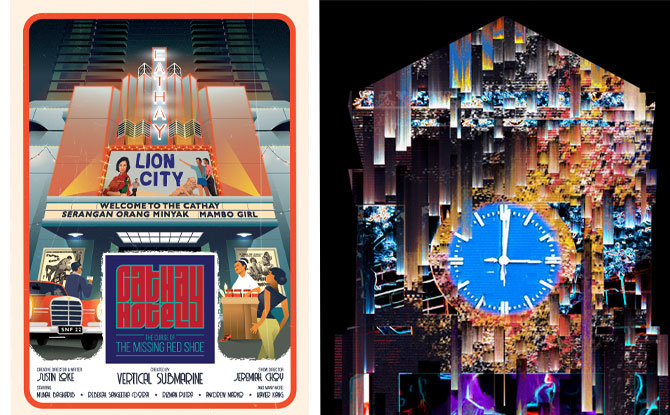 After a two-year break, the night-time arts and culture festival is back. Singapore Night Festival 2022 will make its return to the Bras Basah.Bugis Precinct from 19 to 27 August with the theme "Rebirth" as imagined by local artists and the community.
Singapore Night Festival 2022 will feature over 55 experiences including six projection mapping installations, 14 Night Lights installations and other programmes. There will be than 30 performances as well as masterclass workshops for selected local artists to develop their capabilities.
---
Singapore Night Festival 2022 Festival Highlights
Cathay Hotel: The Curse of the Missing Red Shoe
This headline theatre performance at Singapore Night Festival 2022 invites festival-goers to solve a mystery set at the "Cathay Hotel". Taking place at Cathay Green, it is an adventure  set against the backdrop of post-war Singapore. Performances will be held on 19, 20, 24, 25, 26 & 27 Aug. Tickets are priced at $33 per pax and go on sale from 21 July 2022.
Yesterday Once More: Queen Street
Travel through time over the history of Queen Street and learn about the stories of those who lived there. This roving theatre performance features soundtracks composed by Inch Chua and with original music by Tim De Cotta. Performances take place on 19, 20, 24, 25, 26 & 27 Aug at various locations along Queen Street.
Projection Mapping
Stories from Forbidden Hill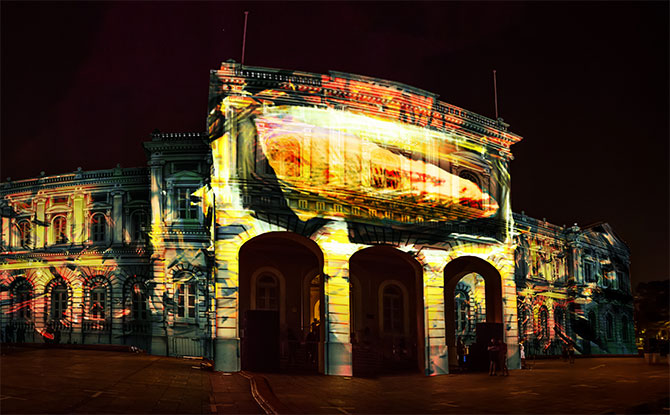 The facade of National Museum of Singapore will be transformed into a canvas for projection mapping that provides a visual narrative of Singapore's origins and history dating back to the 14th century. Stories from Forbidden Hill takes place from 19 to 27 August.
---
Glitches of You
Glitches of You at the Stamford Clock Tower explores the notion of a multicultural modern identify through images that take viewers on a visual journey through a fractured landscape.
---
Night Lights
Steps (2022)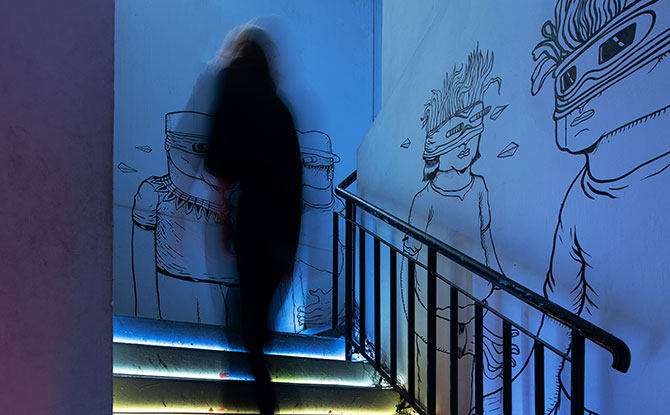 National Museum of Singapore's glass staircase turns into a motion-responsive installation with a vibrant array of colours. Festival-goers can interact with it as they rediscover their bonds with their environment.
---
Tunnel Graffiti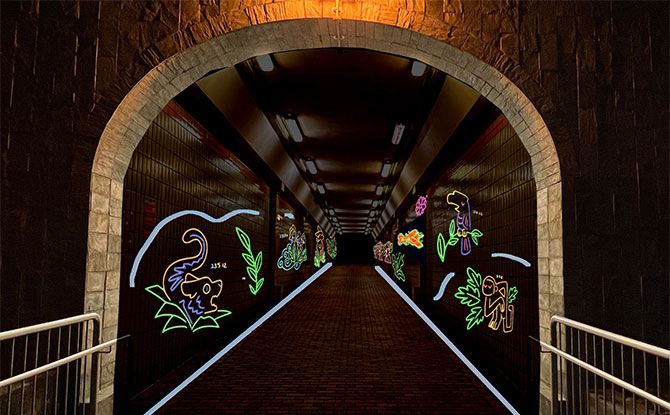 The Fort Canning Tree Tunnel will be reimagined as a portal into a different dimension with artwork that reimagines the motifs of life in old Singapura. The interactive artwork is activated by sounds, highlighting the need for human activities in the environment.
---
Under My Tree Roof
The Fort Canning Park Spiral Stairway will feature interpretive artwork with local elements like wild spice, heritage trees and native birds.
---
Paddy Fields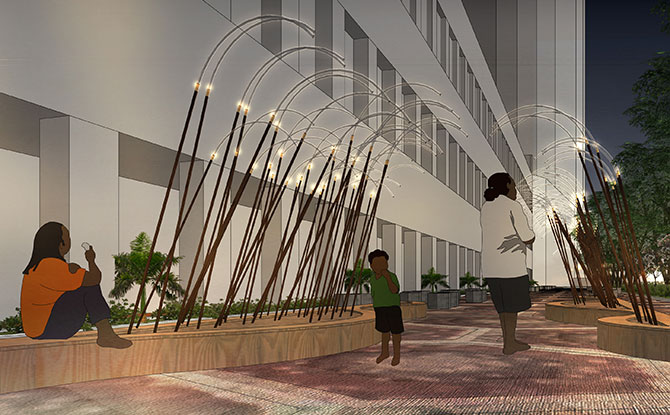 This Singapore Night Festival 2022 Light Nights installation recalls the practice of drying rice along the banks of Sungei Brass Bassa.
For more information or to book early bird tickets, visit the Festival website.