Does your child have an interest in media, performing or creative writing?
Or would you like to see them take to the stage in a Rodgers & Hammerstein musical?
For the upcoming November and December school holidays, Singapore Media Academy has lined a set of holiday courses for children to develop their talents and give their softer skills like self-confidence, presentation skill and public speaking a boost.
As a MediaCorp Enterprise, Singapore Media Academy has access to industry professionals, know-how and even the right equipment to provide children with a unique holiday programme experience.
For the budding actor or actress, Bubbling Talents Starters allows children to discover their potential in the performing arts through theatre games and exercises. This workshop introduces kids to basic acting skills, voice projection, self-expression and dramatization techniques.
Ready to move on to something more challenging? Try "The King and I" Kids Boot Camp. Held in conjunction with MediaCorp VizPro's upcoming stage production of "The King and I" in March 2016, participants at the boot camp will be taught singing, body movements, presentation skills and spatial awareness on stage. They have the chance to be trained and interact with seasoned professionals Clement Chow, William Tan and Andrew James Mowatt.
After the Boot Camp, participants will have the chance to audition for a role in "The King and I". MediaCorp VizPro is looking to cast 22 young talents from the "The King and I" Kids Boot Camp to play the King of Siam's children in the upcoming theatre production. So, if your child loves the stage, don't miss out on this opportunity.
Ever wondered what goes into the making of a radio or television programme? Kids can now get a first-hand look at the Junior Radio Academy and Little Reporters holiday courses.
Step inside the Junior Radio Academy, a two-day programme where kids will be introduced to the workings of a radio station, and be given the opportunity to produce their own radio segment using radio studio equipment. They will learn writing and planning skills, interview techniques and better vocal expression for engaging presentations.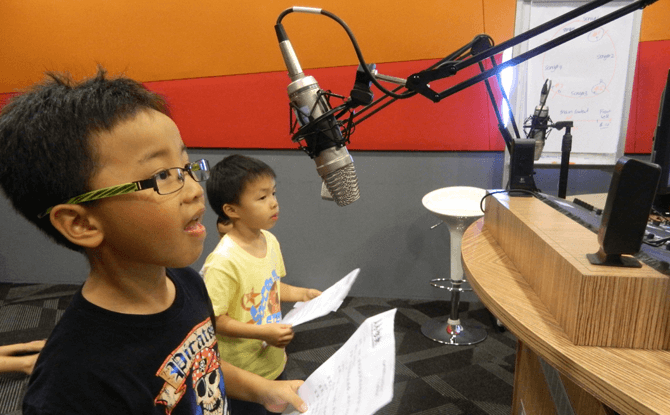 Itching to get in front of a video camera? At the Little Reporters programme, your child can do just that. They will be taught by MediaCorp practitioners how news is created for television and how to write scripts like a broadcast journalist. They will get to boost their confidence by presenting in front of the camera and learn the importance of body language in communication.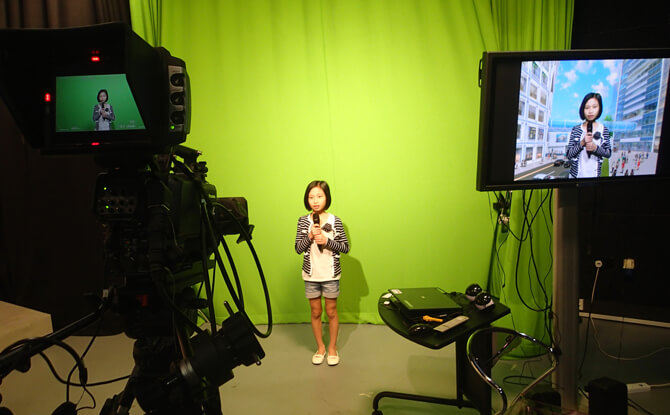 Singapore Media Academy will also be conducting their popular holiday language course, Fun with Mandarin. This three-day course focuses on learning Mandarin through observation and imitation. Impromptu performances, pronunciation training, rhythmic activities and acting exercises will stir up your child's interest in Mandarin. The course also serves as an introduction to Singapore Media Academy's semestral Mandarin Nurturing Course.
For more information on Singapore Media Academy and their November and December holiday programmes for children, and to register, visit the Singapore Media Academy website.
For ages six to 12 years old
7 to 9 December 2015
9.30 am to 12.30 pm
"The King and I" Kids Boot Camp
For ages seven to 11 years old
Training: 23 & 24 November 2015, 9.30am to 12.30 pm
Audition Tips (Parent and Child): 27 November 2015, 9.30 am to 12.30 pm
For ages nine to 12 years old
23 to 24 November 2015
10 am to 5 pm
For ages nine to 12 years old
2 to 4 December 2015
English Session: 9.30 am to 12.30 pm
Chinese Session: 2 pm to 5 pm
For ages seven to 12 years old
9 to 11 December 2015
9.30 am to 5.30 pm
To find out more about the programmes, head down to Singapore Media Academy's Open House for a day of trial classes and activities for kids, and informative talks for parents.