From 13 to 29 July 2018, the Singapore Food Festival 2018 celebrates local flavours with a range of gastronomic experiences over three weekends. Themed "Savour Singapore in Every Bite", Singapore Food Festival 2018 aims to showcase Singapore's rich culture and history with foodie experiences, workshops and more.
The Singapore Food Festival is now into its 25th year. Touching on this, Ms Ranita Sundramoorthy, Director of Retail and Dining, Singapore Tourism Board, said: "It has been an amazing 25-year journey for the Singapore Food Festival. Over the years, the SFF has cemented its place as the marquee event on our local food calendar as it welcomes local and foreign visitors hungry for a taste of Singapore. This event is a celebration of our multi-cultural heritage as it is the only event in Singapore dedicated to showcasing local fare. By distilling the essence of what it truly means to be Singaporean, we believe the SFF will continue to attract visitors with its authentic, engaging and compelling culinary experiences each year."
Singapore Food Festival 2018 Experiences
For the foodies out there, here are some of the experiences and things to look forward to during the Singapore Food Festival 2018.
---
STREAT
When: 13 July, 5 pm to 10.30 pm; 14 July, 12 pm to 10.30 pm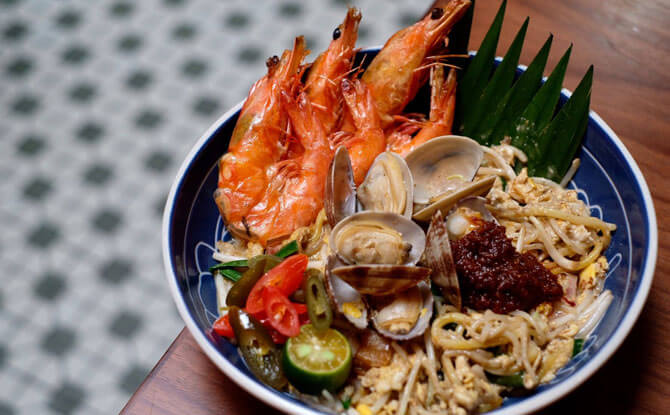 Singapore Food Festival 2018's marquee event STREAT will be held at Empress Lawn on 13 July and 14 July.
At STREAT, Michelin-starred chefs Emmanuel Stroobant and Haikal Johari will be collaborating on a pop-up restaurant that offers dishes such as beef short rib with black pepper, ginger and buah keluak and Canadian scallops with coconut, turmeric and laksa leaf oil.
Also at STREAT, offering up interpretations of Singaporean dishes will be other establishments like Old Bibik Peranakan Kitchen, Gayatri Restaurant and Sinar Pagi Nasi Pandang.
Visitors can also look forward to workshops, masterclasses and retail stores during the two-day event.
---
LoveSG at Changi Airport
When: 13 to 29 July
Get a taste of Singapore at Changi Airport with food establishments like Crystal Jade La Mian Xiao Long Bao, Krispy Kreme and Paradise Dynasty curating locally-inspired dishes exclusively at the airport in July and August.
---
Love Local Campaign by McDonald's
As part of Singapore Food Festival 2018, McDonald's will be launching a new menu inspired by some of Singapore's best-loved local favourites as part of its Love Local Campaign. After the Nasi Lemak burger, we are looking forward to seeing what McDonald's comes up with next.
---
Sentosa Grillfest
When: 13 to 15, 20 to 22 & 27 to 29 July, 6 pm to 11 pm
Enjoy the buzz at Siloso beach as part of Sentosa Grillfest. The event will feature food establishments from around Sentosa as well as 2ndgeneration hawkers. Sentosa will also be holding its inaugural Gourmet Market where visitors can pick out fresh produce to be grilled on the spot.
---
Curry Day 2018
When: 27 to 28 July, 11 am to 9 pm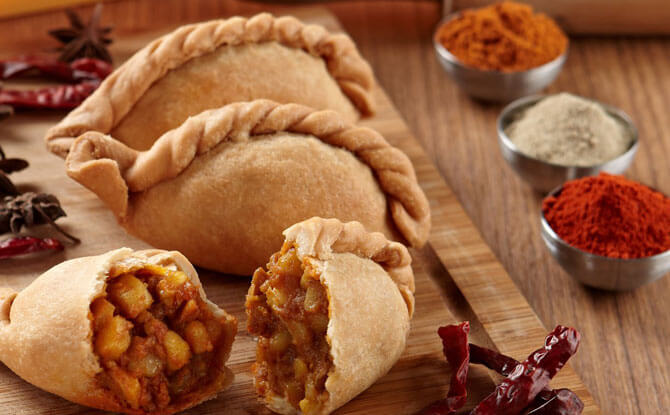 Old Chang Kee will be hosting Curry Day 2018 with a celebration of curry in its forms. There will be curry-related activities including cooking demonstrations and spice art lessons for kids. Old Chang Kee will also be launching a special curry puff in conjunction with Singapore Food Festival 2018.
---
Great Indian Food Affair
When: 13 to 29 July
Taste a diverse range of Indian dishes and sample classic Indian street food such as pau bhaji, sev puri, bhel and pau wada, watch cooking demonstration and take part in workshops led by celebrity chefs.
---
Ape Studios presents Makan Cosmopolitan
When: 6 to 7, 13 to 14 July, 7 pm to 10 pm
Take part in a theatre and dining experience set against the backdrop of a hawker centre. The show explores the themes of emotional attachment and food culture in Singapore as they queue up for their favourite nasi lemak. The theatrical experience will be paired with a special menu by Chef Roy of Escobar.
---
50 Cents Fest: Colonial Singapore
When: 28 to 29 July, 11 am to 11 pm
Savour authentic 1930s dishes including Kerabu Bee Hoon (tossed rice vermicelli), Fish Moilee (lightly spiced creamy fish curry dish) and Kopi Gu You (butter caramelised black coffee) for as little as 50 cents. Also be transported back in time to the 1930s through performances such as traditional opera.
---
BACK TO BASICS – Savour Your Heritage Kuehs
When: 14 July, 10 am to 12 pm; 21 July, 10 am to 12.30 pm; 27 July, 10 am to 12 pm
At this event, three local producers who will share about their produce, how to grow and care for them. Participants will also get to learn how to make traditional kueh using the ingredients.
---
More Events
Visit the Singapore Food Festival 2018 website for more information, events and activities taking place from 13 to 29 July.