Before you shriek and freak the kids out, you might be pleased to note that this particular soup I'm introducing today is full of collagen and is good for your skin. Chicken Feet Soup with Peanuts is a hot favourite for my generation and the one above mine.
Once you've tasted the wholesome goodness of it, you'll have to agree with me how light, nutritious yet fabulously thick this Chicken Feet Soup is. Place the soup in the fridge after it's been boiled and you can actually see the coagulation of the collagen.
But first things first, you need to get the "most difficult" part done. Cutting the nails off and doing some pedicure on chicken feet with be chicken feat for the kids. Trust me, it's going to be a whole lot of tickling good fun doing this together. Once you get past this step, the rest of it is easy-peasy and you'll all get to enjoy good chicken soup for the soul.
Recipe for Chicken Feet Soup with Peanuts
Ingredients
About 24 pieces of chicken legs
200 grams of peanut
Method
Cut off the toe nails on the chicken legs and wash the legs thoroughly. Scrape the legs clean with a knife.
Soak the peanuts in water with 1 tablespoon of baking soda for half an hour. Wash and rub with 3 to 4 rinses of water thereafter. Some of the skin may float up. Pick them to discard.
In a pot, boil 2 litres of water. Then add in chicken legs and peanuts.
When it boils again, lower fire to simmer for one and half hours.
Add salt to taste.
Place the remaining portions in the fridge for another day's serving.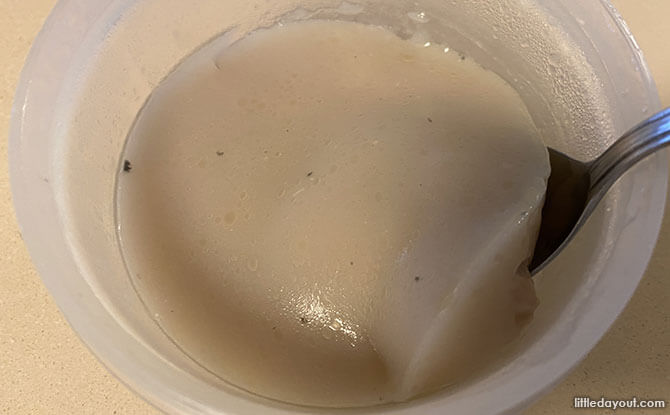 Good for a family of four.
Simple #homecooked-recipes is a new daily series specially developed to inspire beginner cooks with work and kids to handle, and not much time to spare in the kitchen. The recipes are deliberately simple enough even for kids to help you with them. Click here for more simple home-cooked recipes.