Shell Make the Future Singapore 2018 powers into the Changi Exhibition Centre from 8 to 11 March 2018. This four-day festival is all about energy – the energy of new ideas and ways to address the global energy challenge.
Here are some of the activities that you can expect at Shell Make The Future Singapore 2018.
Shell Eco-marathon Asia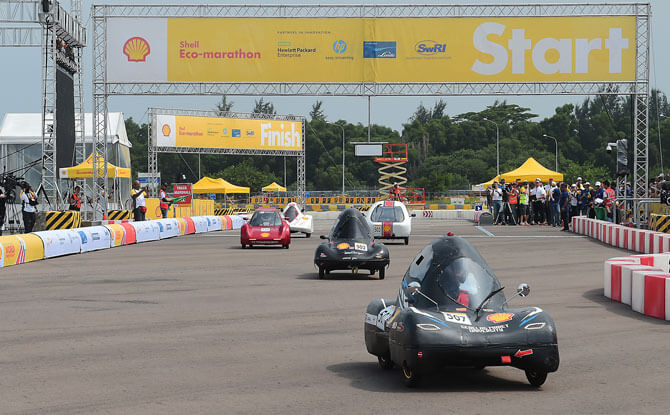 A highlight of Shell Make the Future Singapore 2018 is the Shell Eco-marathon Asia. This competition will involve approximately 120 student teams from 18 countries from the Asia-Pacific (including Singapore) and the Middle East working on their self-designed and built cars. Watch as the most fuel-efficient teams compete head-to-head in a race for honours.
Racing-Themed Activities
Kids will get to take part in hands-on activities such as building their own miniature cars powered by salt water which can then be brought home as souvenirs. Visitors can also get a taste of what it would be like as a Shell Eco-marathon driver by trying out their fuel-efficient driving on Shell Eco-marathon simulators.
View New Innovations That Will Power The Future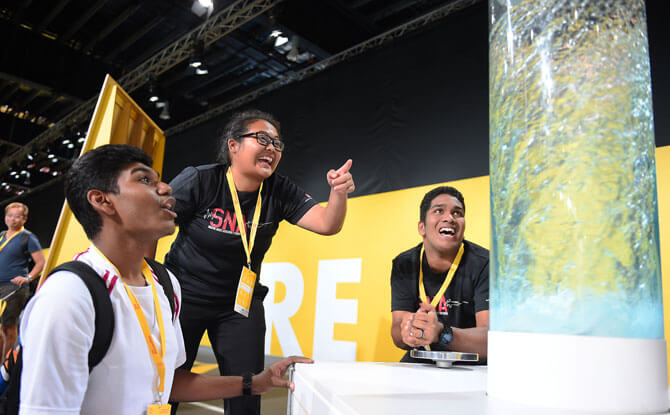 Different innovations will be on display at Make the Future Singapore 2018. Learn about Liquid Natural Gas (LNG) at a virtual reality LNG baseball game, discover how coffee grounds are powering buses in London and try generating electricity by dancing away on a dance floor. There will also be an Energy Theatre where visitors can watch a presentation on how energy sustains life.
Shows on Stage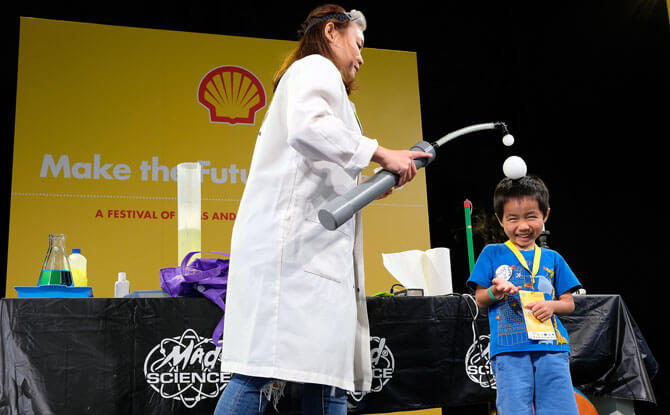 During Shell Make the Future, 30-minute science shows will be held on stage with 'Mad Science' scientists presenting exciting and interactive demonstrations. Also, Charlie Lim and Gentle Bones will be performing live on 10 March and local a capella group, MICappella, on 11 March.
To find out more, visit the Shell Make the Future Singapore 2018 website.
Shell Make the Future Singapore 2018
When: 8 to 11 March 2018
Where: Changi Exhibition Centre, 9 Aviation Park Road, Singapore 498760
Admission: Free. Register for priority access to Make the Future Singapore 2018. On-site registration is also available.