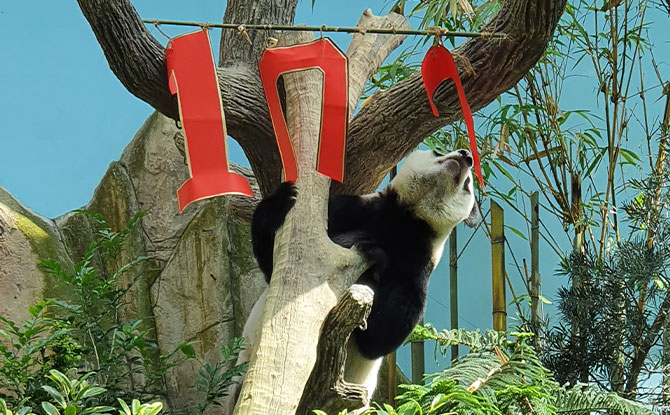 Singapore's giant panda supermom Jia Jia got a little break from her maternal duties on 21 November 2021 and joined in the celebration of her cub's 100th day. As a treat, her care team celebrated the significant milestone with a festive banner announcing the 100 days, which was adorned with her favourite bamboo shoots and carrots.
---
Giant Panda Jia Jia Joins In Her Cub's 100th Day Celebration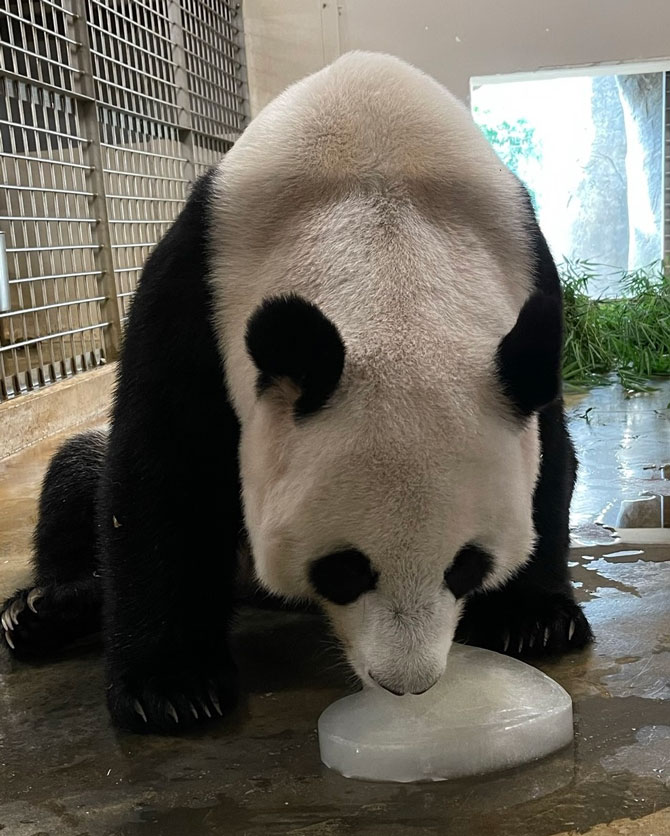 There was no time wasted as Jia Jia scaled up the tree and stayed there to enjoy her treats. Another surprise awaited her back in her den. The team also prepared a heart-shaped icy block infused with honey, which she eagerly lapped up.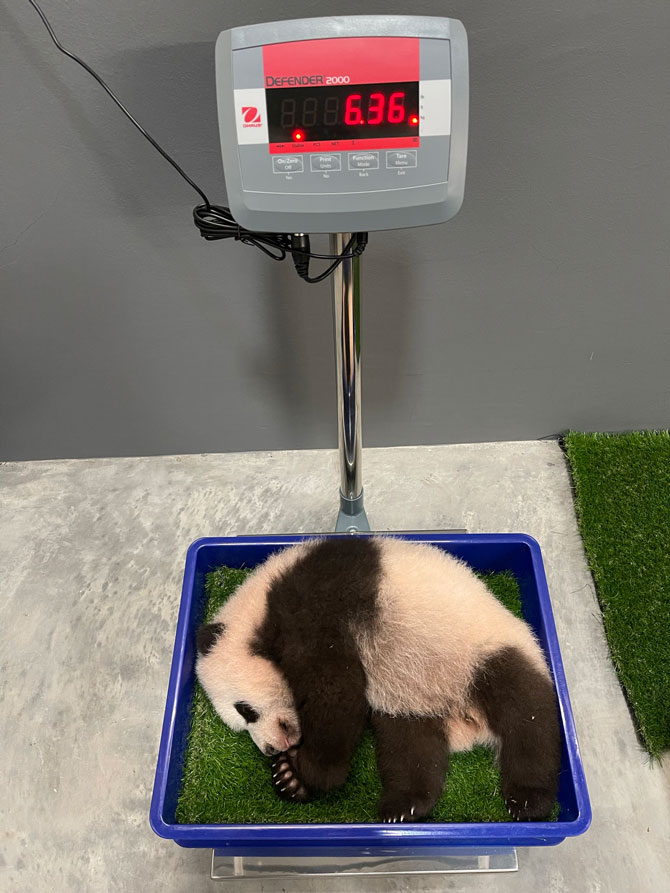 As she enjoyed some quiet time during the solo celebration, the panda care team took the opportunity to take the cub for his weigh-in. At 100 days, the cub's weight stands at 6.36kg. Read more about the baby panda in the article here.