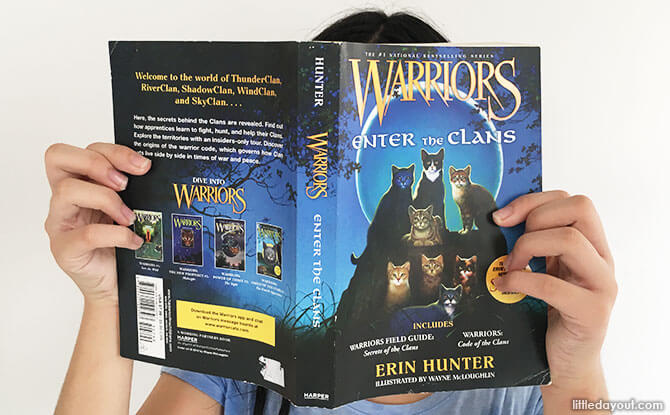 From 15 to 29 July 2018, read to make a difference as part of the Read for Books 2018 Charity Drive.
Organised by the National Reading Movement, Read for Books 2018 aims to raise the awareness of reading and also sharing the gift of reading with selected beneficiaries.
For every 10 people who read for 15 minutes during the two-week period, one book will be donated to charity to help share the joy of reading.
Spreading the Joy of Books
The beneficiaries of the Read For Books 2018 charity book drive are WondeRead, Autism Association (Singapore), Canossaville Children and Community Services (Canossaville) and The Business Times Budding Artist Fund.
WondeRead is a National Library Board initiative to support voluntary welfare organisations (VWOs) promote reading among children and youth between 7 to 17 years old from low income households.
The Autism Association (Singapore) is an organisation serves individuals with autism, helping them to lead meaningful and quality lives in society.
Canossaville Children and Community Services (Canossaville) runs an integrated Preschool and Student Care Centre in the Aljunied-MacPherson area for children between 2 to 14 years old. Their programmes cater to both mainstream, as well as those with additional needs, giving priority to the poorest living in the lower income neighbourhoods.
The Business Times Budding Artists Fund (BT BAF) reaches out to children and youths from financially disadvantaged backgrounds between 6 to 19, providing opportunities and access to the arts.
How to Participate
The Read for Books charity drive is open to the private sector, individuals, schools and public agencies.
To participate, you will need to register your interest by submitting a registration form found online.
Next, gather your family and friends at a location of your choosing to read together for 15 minutes.
Take one or two photographs of everyone reading together.
Finally, email the photos and the number of participants to read@nlb.gov.sg.
Remember, for every 10 people who read for 15 minutes, one book will be donated to the selected beneficiaries.
Read for Books Cafes
Several cafes and restaurants are also supporting the charity drive by hosting books from the National Reading Movement for people to read. Some of these venues are Coffeemin at Clarke Quay Central, Nook & Cranny at Thomson V One, Whisk Café at Seng Poh Road and The Burger Bar at Arab Street.
People can head to these F&B establishments to read together for 15 minutes for a cause.
The full list of participating cafes and restaurants can be found here.
The presenting sponsor for Read for Books 2018 is Prudential Assurance Company Singapore (Pte) Ltd and it is supported by Scholastic Education International (Singapore) Pte Ltd.
Get more information on Read for Books 2018 here.