To better support visits by families whose children have additional needs, National Museum of Singapore has opened a Quiet Room since July 2019. The Quiet Room is part of the National Museum of Singapore's initiatives to make the museum more accessible and inclusive, particularly for children on the autism spectrum who experience sensory or social overstimulation.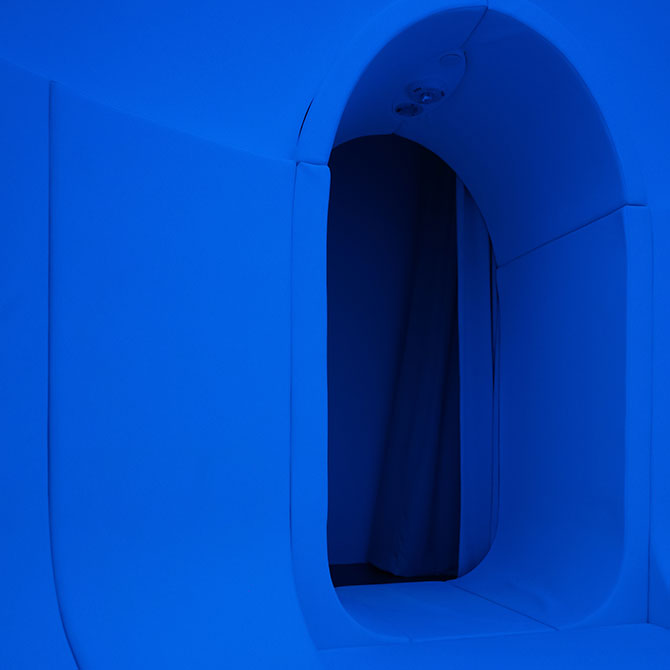 The 25 square metre room is designed to be a safe, private and calm environment for children with additional needs. It can fit up to seven persons, either adults and children, at a time.
The Quiet Room is the latest of National Museum of Singapore's accessibility initiatives and supported by BNP Paribas Singapore.
Inside the Quiet Room at National Museum of Singapore
The room features include a transition area with cubby holes for users to store their belongings and shoes, a padded inner chamber designed to resemble a womb which visitors can rest inside and an inner alcove for children to retreat into.
---
-- Story continues below --
The room also comes equipped with geometric-shaped cushions which a child can hug or be used to customise the physical environment's surfaces to suit his or her needs.
The colour of the lighting inside the National Museum of Singapore's Quiet Room lighting can also be changed and adapted to suit the child's preferences.
Accessibility Initiatives at the Museum
Since 2016, National Museum of Singapore has been piloting initiatives for children with additional needs. This includes opening an hour earlier for Special Education (SPED) school visit, allowing the students to experience the Museum before the daily bustle of visitors commences.
The Museum has also been organising several accessibility programmes such as GosTan Back, an interactive theatrical experience conducted within the gallery.
In addition to the Quiet Room, the museum's Singapore History Gallery also features access-friendly amenities such as "Quiet Corners", which are designated rest spots within the gallery.
Wong Hong Suen, Deputy Director, National Museum of Singapore, said, "The National Museum hopes to create a safe and inclusive space where visitors can come together to learn and appreciate Singapore's history and heritage. We will continue to work closely with Special Education Schools, social service organisations and community groups to introduce them to our 'Quiet Mornings', and invite families and their children with additional needs, particularly children with autism, to participate in our programmes. The generous contributions by donors such as BNP Paribas allow us to pursue more of such meaningful initiatives."
To make use of the Quiet Room, visitors may approach a Visitor Services or security officer or call 6332 0110 to access the room.