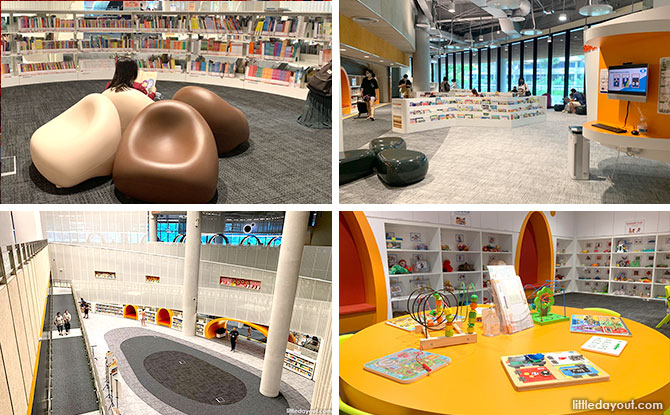 Punggol Regional Library, Singapore's fourth regional library, is now open – levels one and two, at least. The new library, located at One Punggol integrated hub, will eventually cover five levels. In the meantime, levels one and two, which are devoted to early literacy and the children's section respectively, have been opened to the public.
---
Punggol Regional Library: Welcoming, Family-friendly Space for Readers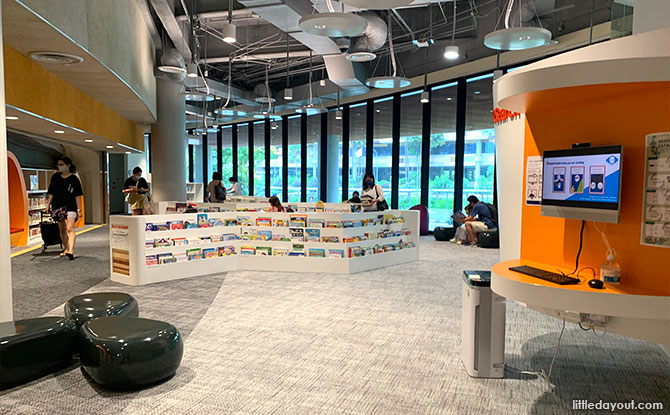 Punggol Regional Library is extremely family friendly. Entering in to level 1, there is a wide and generous lobby. There are also multiple facilities through the first two floors that show the thought has been put in make it welcoming to families.
---
Level 1: Early Literacy
The first floor of the library is its early literacy zone.
To the left of the entrance, there is a children's area for those under 12 and their accompanying parents.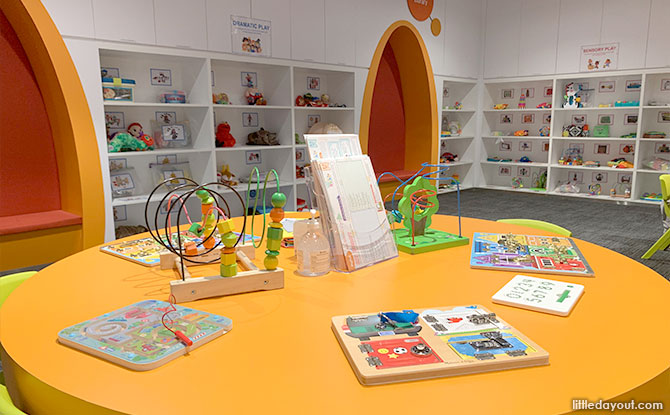 This area is equipped with toys on play tables and has a toy library stocked with puppets, sorting boxes and more according to categories such as dramatic play, sensory play and creative play. There is even a dress up corner for kids that want to play pretend.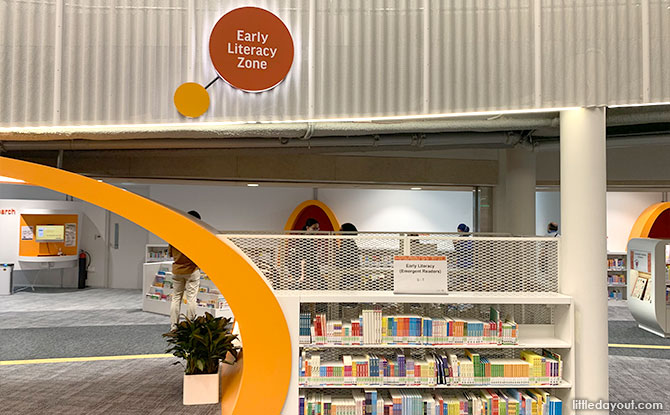 Further in is the early literacy zone where books are shelved facing outwards on low shelves to make it easier for young children and their parents to browse.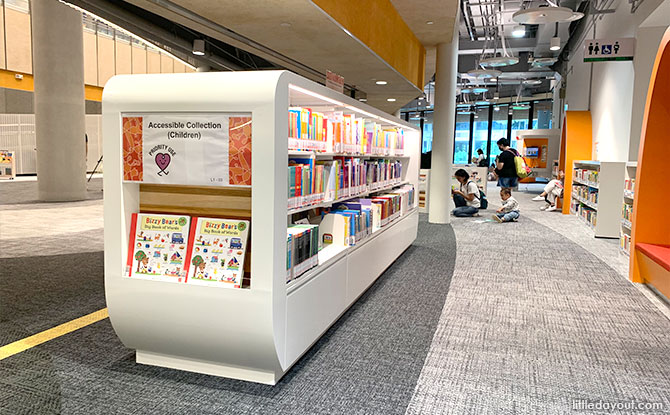 There is also an accessible collection for books for the disability community and their caregivers.
Of note is the library's family lounge, also on level 1.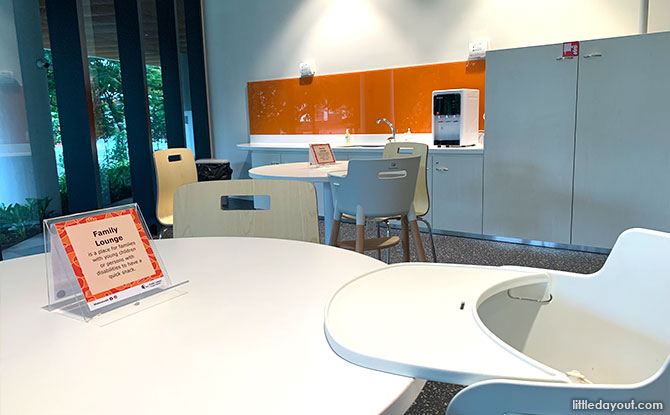 This separate area at Punggol Regional Library's early literacy zone is set up with water supply and high chairs. It is where families with young children or persons with disabilities can pop in for a quick snack without having to leave the library.
---
Level 2: Children's Zone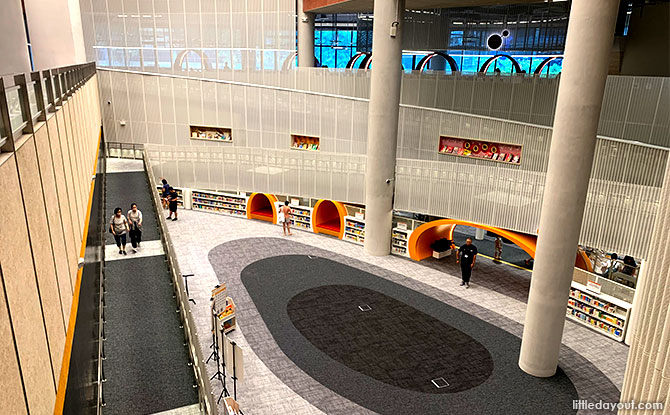 Levels 1 and 2 are connected internally by an escalator. There is also a ramp that also increases the accessibility between the two floors.
The second floor houses the children's collection.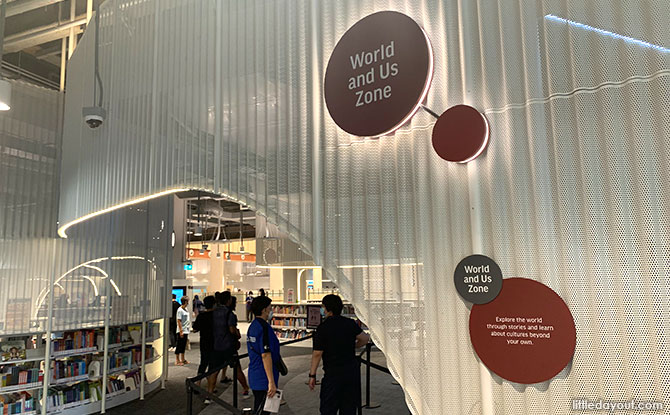 Besides the usually collections organised by fiction, non-fiction and languages, Punggol Regional Library's children's area also has a World and Us Zone. This organises books by continents, allowing kids to explore the books according to geography.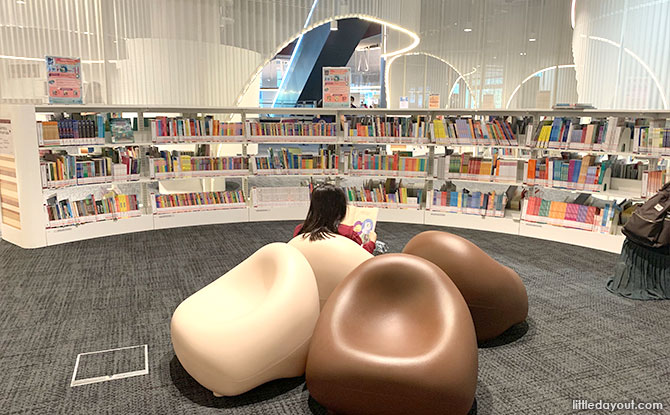 There are also story pods and reading corners for kids to settle down and read.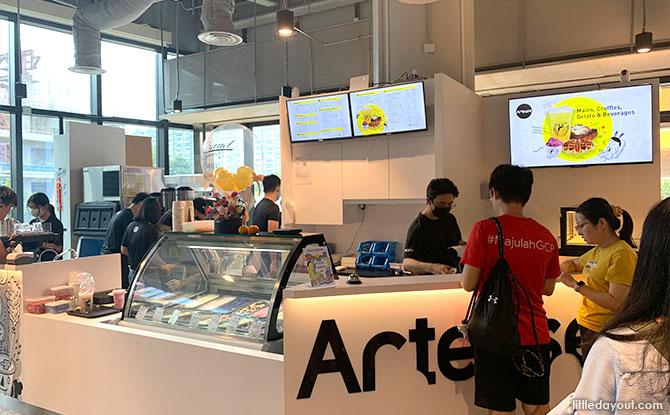 A cafe next to the library's second floor entrance provides a spot for some refreshment.
A nursing room is also located on the second floor.
There is also a Calm Pod, designed to be a quiet and safe space for patrons with special needs who need a spot to escape from the bustle of the library. It is designed with two space, a waiting room and an inner room with padded walls and flooring.
---
Other Floors at Punggol Regional Library
The other floors at Punggol Regional Library will be gradually opened over time. They are:
Level 3 – Adults Zone and Teen Zone with general fiction, comics, teen fiction and more;
Level 4 – Adults Zone and Teen Zone with general non-fiction, art, business, travel and more;
Level 5 – Programme Room
---
Punggol Regional Library Opening Hours
Levels 1 and 2 are open from Monday to Sunday, 12 pm to 9 pm. Closed on Public Holidays.