This Children's Day weekend, 7 & 8 October 2017, make a beeline for the "I'm Proud of You" Family Festival at Singapore Expo Hall 1 for oodles of fun activities and quality time with the family.
"I'm Proud of You" Family Festival is Singapore's largest indoor family festival. Organised by MindChamps PreSchool and The Straits Times, the two-day event celebrates children's little victories and provides opportunities for fun family bonding.
The festival provides opportunities to stimulate learning, cultivate creativity and groom the Champion Mindset in your child. With engaging activities found across three zones, a visit to the "I'm Proud of You" Family Festival is sure to make for a memorable Children's Day 2017.
The Learning Zone
1. Ride, Feed & Groom Ponies
Fancy horseback riding? Or grooming a pony? Gallop Stables and their live ponies will be at the "I'm Proud of You" Family Festival. Kids as young as three can enjoy pony rides and get a chance to meet the horses. Riders must also be under 40kg.
---
2. STARLAB Planetarium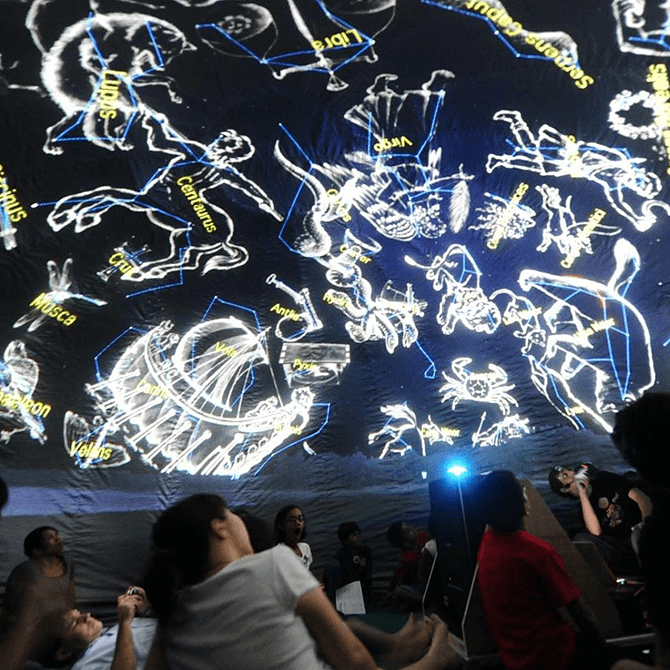 Camp out under the stars – without leaving the building. At the STARLAB Planetarium, go on a tour of the night sky and be regaled with stories of how the constellations got their names.
---
3. Family Golf Challenge
Introduce your kids to golf at the Family Golf Challenge. Learn the difference between a chip and a putt, and pick up the basics of the game.
---
4. Bubble-ology Workshops & Magical Bubble Show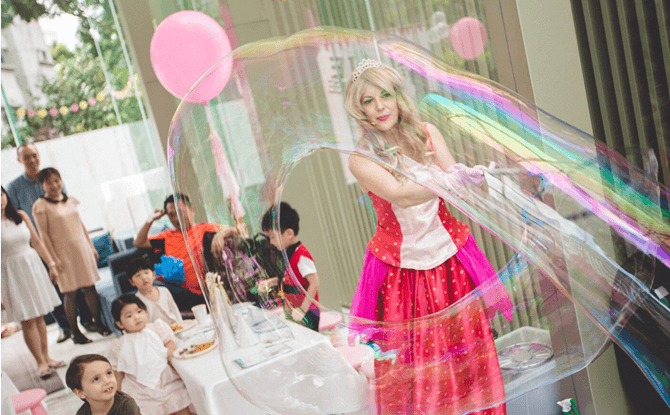 Explore the world of bubbles and science behind soapy fun. Think all bubbles are the same? Think again. Learn how to create cube, tetrahedron and hexogon bubbles at the Bubble-ology Workshops. Cj the Bubble Artist will also be amazing audiences with her Magical Bubble Show.
---
5. MindChamps Reading & Writing Workshop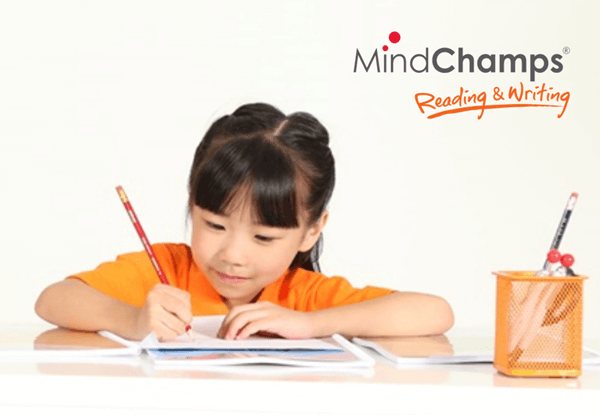 Early childhood literary experts from MindChamps will be leading an introductory workshop on how to enhance your child's reading and writing abilities. Get tips on how to cultivate higher order thinking and develop a champion mindset in your child for greater confidence.
---
6. Kids Pottery Workshop
Kids will get to enjoy hands-on learning – quite literally – at the Pottery Workshop. Using hand-building techniques, they will get to make a decorative planter pot and bring home their creations on the same day.
---
The Champion Zone
7. Themed Inflatables
There will be inflatable playgrounds at The Champion Zone. The Oceanic Zipline Adventure, Space Adventure and Rock Climbing Challenge Inflatables are designed for kid four years old and older. Young ones, between one to three, will have their own separate Colors of the Planetary Dome Inflatable. Parents and children can also take on the longest indoor inflatable obstacle course together.
---
8. Indoor Family Soccer Challenge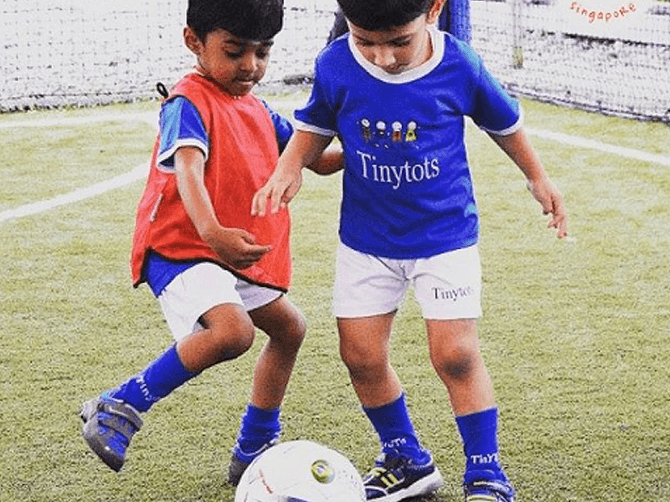 Team up as a family for a soccer challenge combining activities and drills that will engage children through imaginative play and familiar games.
---
9. Tennis Games & Quizzes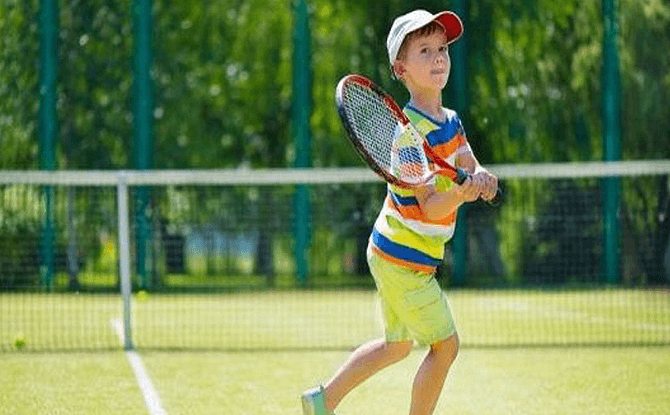 Kids will get to learn about ball control, how to hold a racket, hand-eye coordination and lateral movement through tennis games and quizzes.
---
The Creative Zone
10. MOSH! World of Wonder Activity Station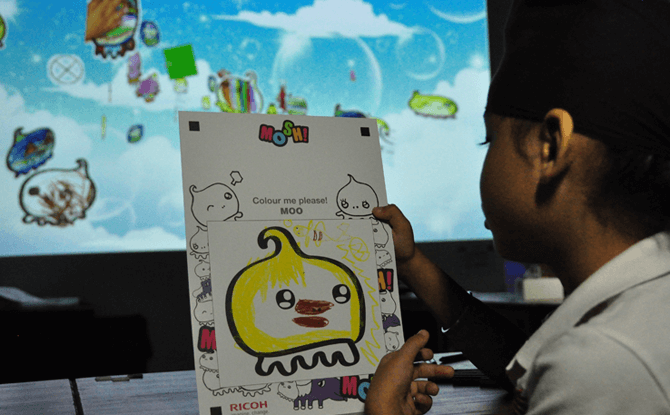 Give life to the imagination using state-of-the-art multimedia technology. At the MOSH! World of Wonder station, kids will get to design an aquatic creature, launch an airplane into the digital sky and conduct a fireworks show.
---
11. Pororo Meet & Greet
Pororo the Little Penguin will be at "I'm Proud of You" Family Festival with his best friend Crong, the baby dinosaur. Fans of the Korean animated TV series will not want to miss the chance to meet their favourite characters at the "I'm Proud of You" Family Festival.
---
12. Water Safety Talk & Activities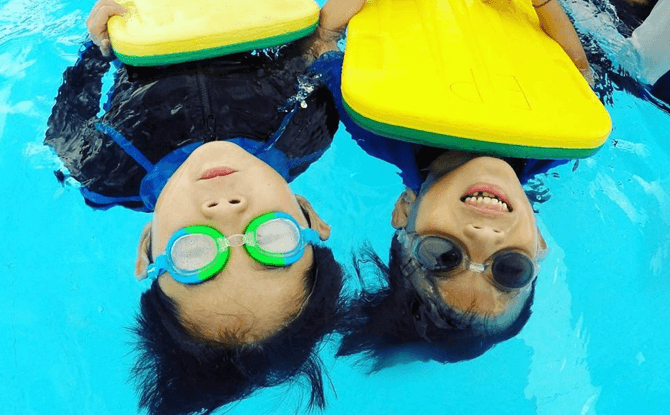 Learn about water safety the fun way through interactive water safety games. Teach your child how to stay safe when in and around water.
---
"I'm Proud of You" Family Festival
Dates: 7 to 8 October 2017
Time: 10 am to 9 pm
Venue: Singapore EXPO, Max Atria Gallery & Hall 1
Ticket Prices: Adult – $38; Child (1 to 12 years old) – $48
Get more details from the "I'm Proud of You" A Champion Family Festival website, www.iamproudofyou.com
Even better, LDO Readers enjoy 35% off ticket prices with promo code LDO35. Just click here to enjoy this discount! Get your tickets now.
Spread the word!
This article is brought to you by MindChamps PreSchool. 
---
I'm Proud of You Family Festival Ticket Giveaway
Stand a chance to win Family Tickets (2 Adults, 2 Children) to the I'm Proud of You Family Festival. We are giving 10 set of family tickets to our lucky readers. To take part, complete and submit the form below.
Like and share this Facebook post to double your chances of winning.
Closing date is Sunday, 24 September 2017.
---
Congratulations to our 10 winners!
Tracy Choo, May Mong, Theodorus Pramono, Judy Mak, Angie Lau, Johnny Chan, Cindi Val, Tan Yin Yin, Hashinder Kaur and Mandy Wong, you have each won a set of four family tickets to the I'm Proud of You Family Festival! The details are in our email to you. We wish you all a great little day out!
---