Pongal 2022 in Singapore takes place from 14 to 17 January 2022. This harvest celebration is observed by the Tamil community and also marks the start of the Tamil month of Thai.
The harvest festival gets its name from the dish of sweet boiled rice. The pot of rice overflowing signifies prosperity and abundance. As part of the Pongal celebrations, households will be decorated and, on the first day, old belongings will be cleaned out, symbolic of a fresh start.
Cows are also honoured for their part in the harvest. They are usually pampered and washed on the third day of the festival. They are also dressed in fresh flowers, embellished garments and given lots of treats.
Here are some events and activities taking place as part of Pongal 2022 in Singapore.
Pongal 2022 in Singapore: Events & Activities
Indian Heritage Centre Pongal Open House 2022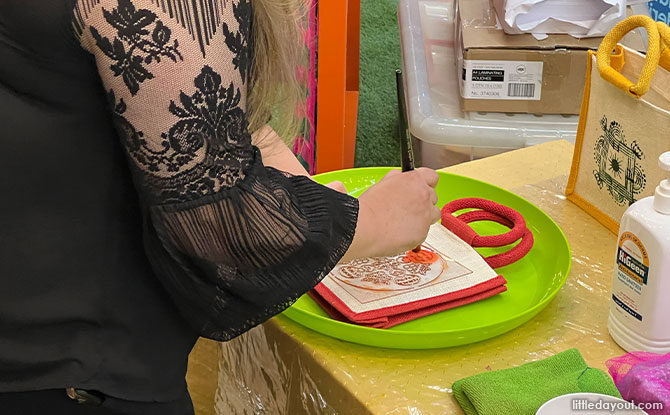 The Pongal Open House 2022 at Indian Heritage Centre will be taking place from 8 to 16 January 2022. Drop by the Centre at Campbell Lane to take part in free craft activities based on the harvest festival's traditions.
Visitors can try their hand at crafts such as cow puppet making, kolam Bag stencilling, and Pongal colouring sheets. These stations are closed on Mondays.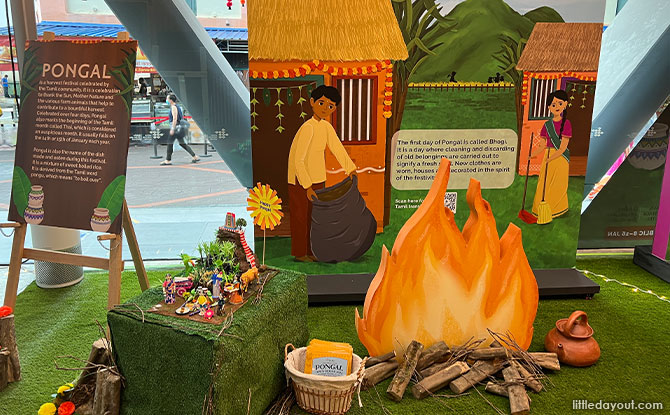 There will also be a "4 Days of Pongal Display" where visitors can learn about the festival's significance. There are various scenes from significant moments in the festival that are recreated as well as key items on display.
There are also paid workshops such as kids storytelling sessions and various craft sessions. Get more details here. Limited slots are left.
---
Pongal 2022 Little India Light Up
See the streets light up in celebration of the Pongal festival. These lights will be located at Serangoon Road. There will be a small opening ceremony on 8 January. More details will be released on the site here.
---
Little India Pongal Trail & Cultural Experience
Sign up for a trail around Little India taking place from 10 to 13 January 2022 and learn about Pongal and its traditions through hands-on activities. Suitable for 7 years and above, organised by the Indian Heritage Centre.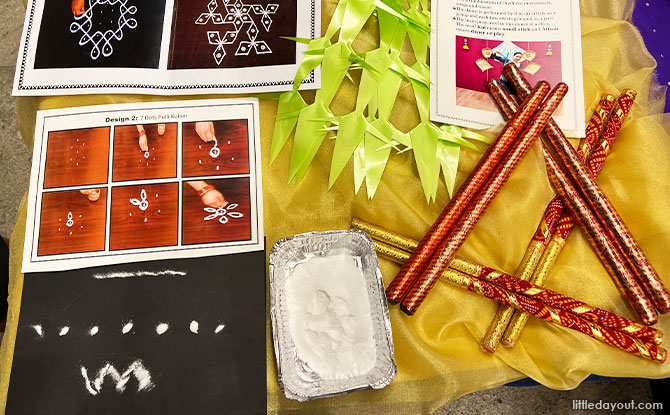 There is a mix of outdoor and hands-on activities such as learning how to draw a kolam and do the traditional Kollattam or "stick dance". More details here.
---
Kranji Farm Tour
Go on a Kranji Farm Tour on 15 January 2022. View live demonstrations and take part in a mini Pongal harvest trail. Suitable for 7 years and above, organised by the Indian Heritage Centre. More details here.
---
Pongal Art Gallery
Organised by the Little India Shopkeepers and Heritage Association (LiSHA), the Pongal Art Gallery 2022 will put on display creative artworks by students. Visitors can also bid on the artworks on display. The Pongal Art Gallery 2022 takes place on 15 and 16 January and is free with registration. Get the details here.
---
Pongal Pot Painting 2022
Decorate your own Pongal pot at a workshop organised by LiSHA on 8 and 9 January 2022. There are three sessions each day and it is open to participants who are above 12 years old. Get the details here.
---
Visit the Little India Cattle Farm
Pay a visit to cattle, decorated with painted horns and garlands, at Clive Street from 7 and 16 January 2022. Find out more about the Little India Cattle Farm.
---
---