The magic of PLAYtime! at Esplanade – Theatres on the Bay is back!
From 25 February to 13 March, PLAYtime! Catch a Breath will be drawing little ones into a magical playscape through a combination of movement, puppetry and imagery.
Audiences will follow along as three characters go on a playful adventure in search of the elusive "Breath". In doing so, they may even get to learn the importance of breathing and how to harness it when faced with difficult situations.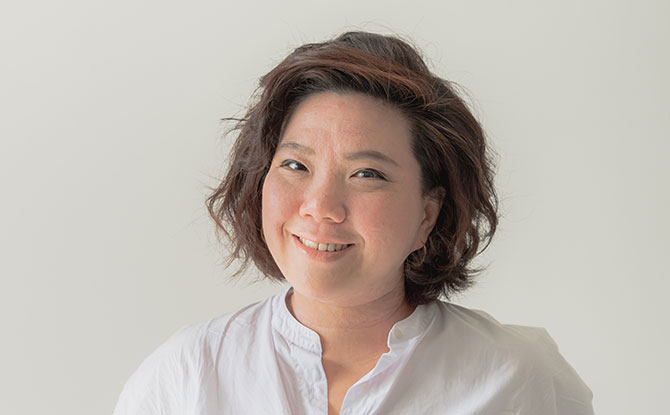 We asked director Regina Foo to share with us more about what to expect at PLAYtime! Catch a Breath.
---
How did the idea and concept for Catch a Breath come about? 
In 2020, when the pandemic first hit the Arts Industry, many of us were jobless, there was a lot of uncertainty and we were fearful. When there was an open call for Playlab+ proposals, we thought, as an artist, if there was something we would like to speak about and share with the children, what would that be.
Together with my collaborators, Weiying and Sonia, we recalled a book which we once came across titled《不可思议的呼吸》(The Incredible Breath). We were fascinated by how an existential concept of life such as Breath, could be conveyed through simple yet effective child-like drawings and images. And together with our shared theatre training and practice from our time at Intercultural Theatre Institute, we decided to use this book as a starting point of exploration and devise it into a playful theatrical experience.
---
Why did you feel it was important to highlight breathing – something which most people do without thinking?
Breath is invisible to the eye, and yet it is so essential. Beyond the biological function it serves to keep one alive, it fuels our thoughts, actions and how we build our relationship with Life. There are many moments in our lives, when we get so caught up in the moment's frenzy and spin out of rhythm, we lose our connection with our breath.
We hope that this piece can inspire a relationship with the unseen breath – breath in our actions, breath in our voice, breath as we weave through complex emotional situations. Making breath less invisible, especially for children.
---
In the story we will go on a journey with three characters in search for the invisible Breath. We don't have a favourite character as we see a little of ourselves in each one of them. Breath is an invisible character that journeys along, however it cheekily appears as different forms like sound, shadows and various manipulation of objects.
---
What type of experience or activities can audiences expect at Catch a Breath?
This is a non-verbal performance, don't be surprised if you might see and experience the story a little different from your child. So come with an open mind, watch with the heart and Catch a Breath!
---
What do you hope that audiences will take away from the show?
We hope that you may notice your breath a little more. And be inspired to find different playful ways to connect with breath and… Catch a Breath.
---
PLAYtime! Catch a Breath
When: 25 Feb to 13 Mar 2022, Fridays to Sundays; Weekday timings: 9.30 am & 11.30 am (No shows on 28 Feb, 1, 7 & 8 Mar), Weekend timings: 11 am, 2.30 pm & 4.30 pm.
Where: Esplanade Theatre Studio
Duration: 40 minutes
Admission for ages 0 and above; recommended for ages 3 to 6.
Ticket Price: $20 (PIP's Club members enjoy 10% savings for 2 or more tickets).
Get your tickets here.
There will also be a specially curated activity craft kit packed with fun play ideas for hands-on learning for children aged 3 to 6 available for sale. Pre-order them in advance to extend the PLAYtime! experience into your home.
All performances are relaxed. A relaxed performance is a performance that has been adapted in particular ways which make it more accessible for children, including those who are on the autism spectrum, as well as children with sensory or communication conditions or learning disabilities. To find out what relaxed performances are, visit https://www.esplanade.com/accessibility.
Creative Team and Cast
Director: Regina Foo
Assistant Director: Sonia Kwek
Production Designer: Isabelle DesJeaux (Observartoire)
Lighting Designer: Liu Yong Huay
Sound Designer: Artwave Studio
Shadow Puppet Designer and Maker: Regina Foo
Dramaturg: Noor Effendy Ibrahim
Performers: Tan Wei Ying, Syarifuddin Sahari, Kow Xiao Jun, Regina Foo
Musician: Regina Toon
Production Manager: Clarisse Ng
Stage Manager: Vivi Agustina
Assistant Stage Manager: Catherine Ho
This feature is brought to you by Esplanade – Theatres on the Bay.