Petrosains, The Discovery Centre is located on the fourth floor of the Suria KLCC shopping mall. This 70,000 square foot science centre by Petronas in Kuala Lumpur provides an engaging look at various interesting science topics related to energy and oil. The attraction is highly recommended for those visiting Kuala Lumpur with children.
To enter the Petrosains galleries, visitors will need to get into an oil drop-shaped transporter. This Dark Ride takes visitors on an audio-visual presentation through the Malaysian Rainforest and images of Malaysia as an introduction to Petrosains.
Space and Sparkz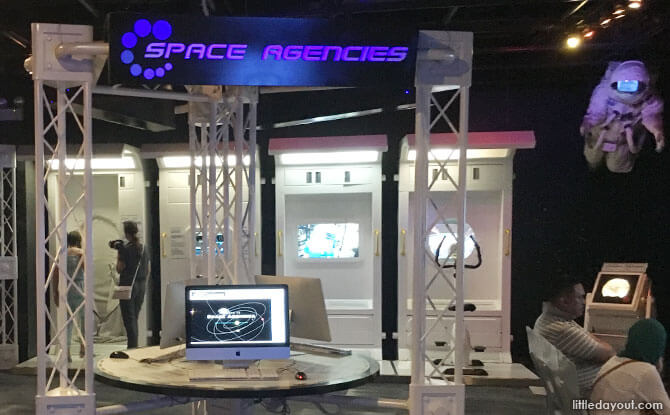 The first exhibition area at the Petronas science centre deals with the topic of Space and the Cosmos.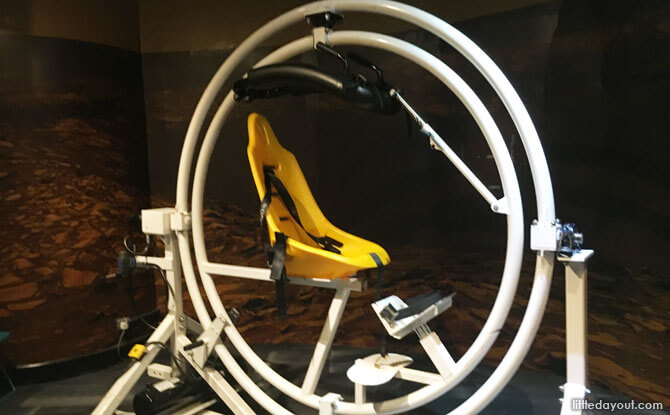 Petrosains, The Discovery Centre adopts a hands-on learning approach. In this section, visitors can experience what it would be like to be caught in a storm on Jupiter's Red Eye, train like an astronaut on a gyroscope and explore the different spectrums of light.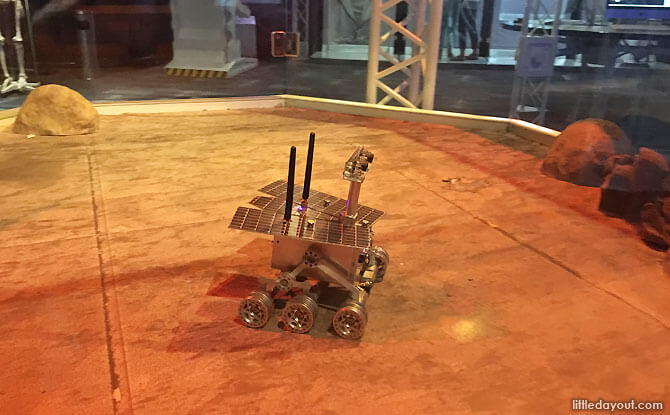 At a zone that is dedicated to the technology behind space exploration, have a go at programming the Mars Rover, try out a sleeping pod used on the International Space Station, watch a strangely-fascinating video on space and more.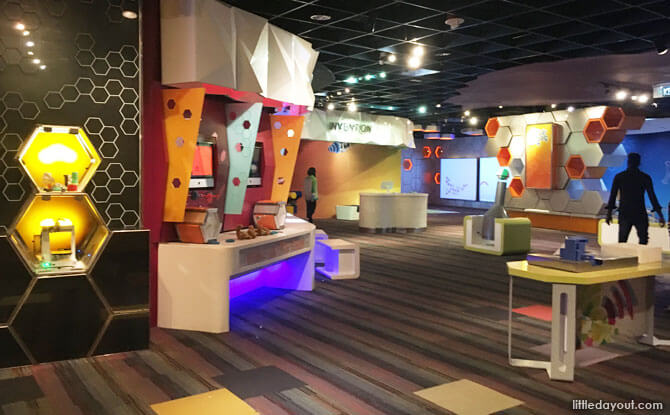 The Sparkz zone is filled with more hands-on activities for kids. Try operating bright yellow diggers, sit in on a park bench while a simulated earthquake takes place and make interactive art on screen.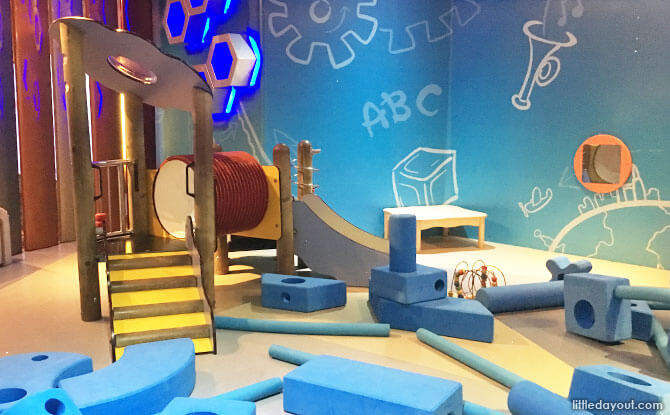 There is also a toddler area and stage where science shows are conducted.
Oil Platform
The next zone at Petrosains is pretty impressive. The Oil Platform is a built-to-scale replica of an offshore oil drilling platform.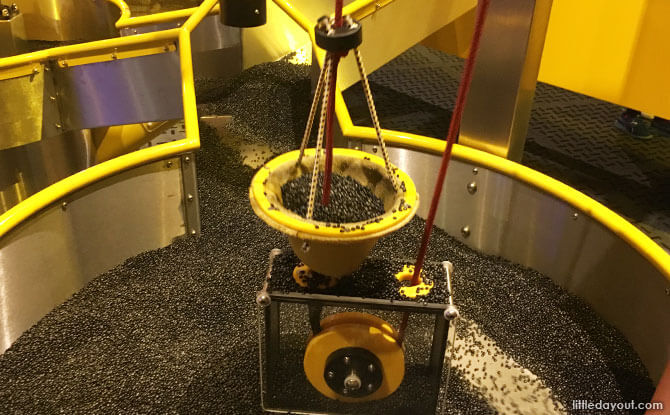 Kids can play on a closed-circuit scaled-down model, pumping out "oil" from the ground and moving it around for "processing".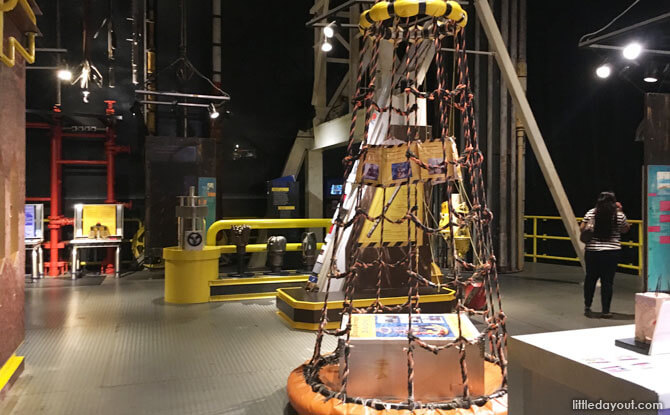 Once ready, move on to the full-sized rig and explore life on board the huge drilling machine.
More Hands-On Fun At The Petronas Science Centre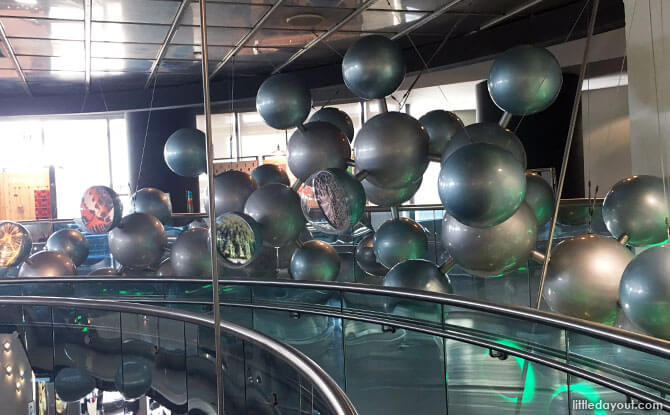 A Geotime Diorama section provides a look back into the world of the dinosaurs and how petroleum is formed while the Molecule Nano World delves into the science of Chemistry.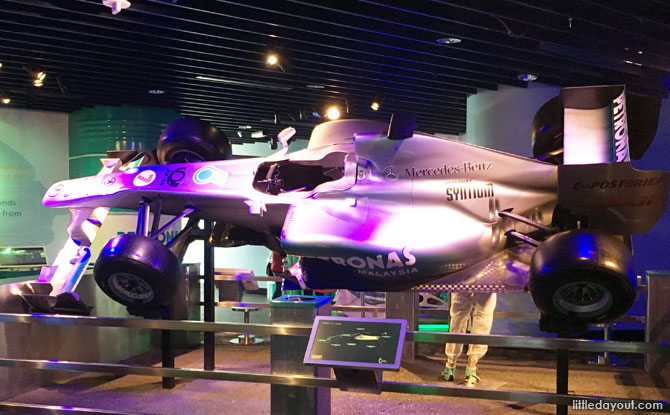 Children will also enjoy the Speed zone at Petrosains where they can test their reflexes on Formula 1 simulators and try challenging each other to see who can throw a ball fastest.
The visit to Petrosains, The Discovery Centre ends just like how it started, with a Dark Ride back to the entrance / exit area.
This Kuala Lumpur attraction is especially good for kids and provides a fascinating look into various science topics in a fun and interactive manner. Visitors should plan to spend an hour or two inside this Suria KLCC-based centre if they want to a go at all its exhibits and watch its various shows.
Petrosains, The Discovery Centre at Suria KLCC
Address: PETRONAS Twin Towers, Level 4, Suria KLCC, 50088 Kuala Lumpur.
Website