Aquaria KLCC provides a look at the wonders hidden within the oceans and waterways of the world. This Kuala Lumpur Convention Centre aquarium has been open since 2005 and aims to inspire conservation and education amongst visitors.
Wade In To the KLCC Aquarium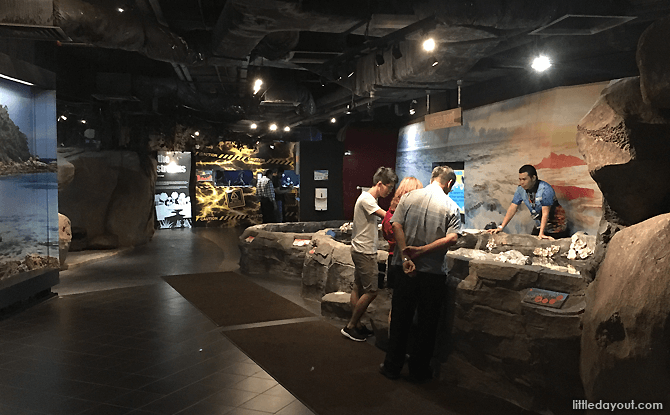 Aquaria KLCC is spread out over two levels.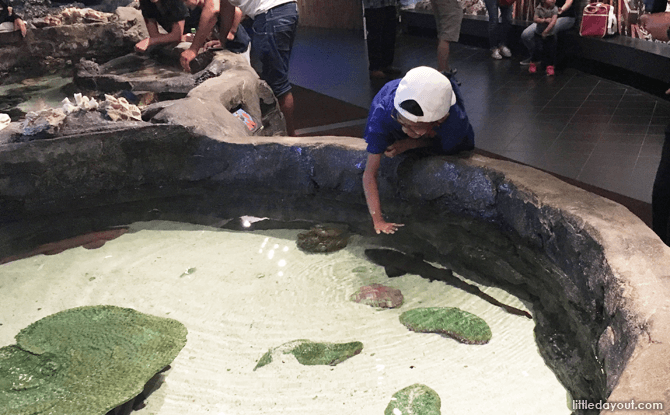 The journey begins with an exhibit of piranhas and the Gene Pool, a touch pool where visitors can dip their hands into the water for a hands-on encounter with sea creatures such as sea cucumbers, horseshoe crabs and even a bamboo shark.
Continue past the exhibit of otters to enter the Shipwreck Zone. In this area, learn about the marine life that springs up around sunken ships.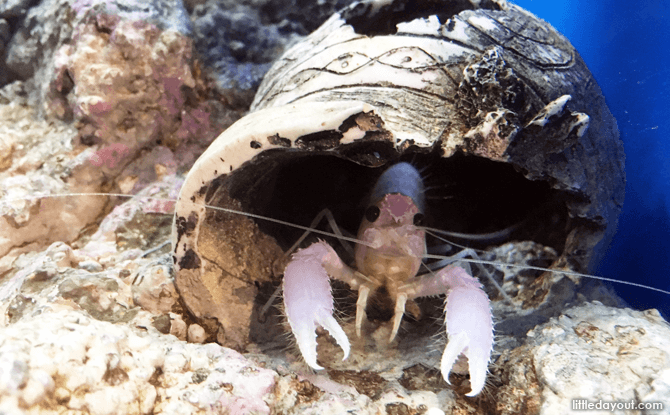 Get an intimate look at sea creatures such as crustaceans and sea snakes that make wrecks their homes.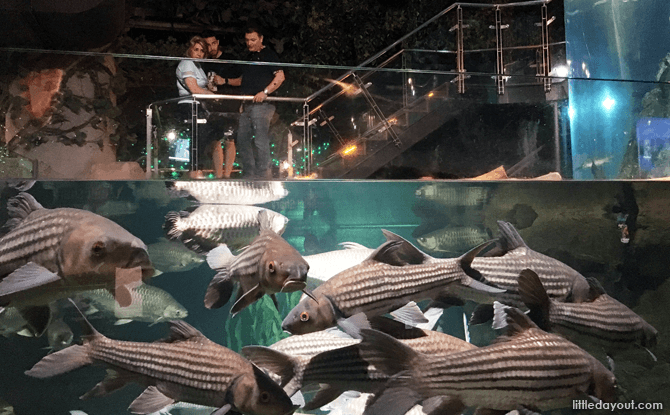 Venture deeper into Aquaria KLCC and head down a flight of stairs to the Deep Forest zone where you can admire the arapaima that inhibit flooded forests before viewing a freshwater exhibit.
The Coast explores life along the shoreline including the Mudflats and Mangrove areas. This includes the incredible archer fish which shoots at its prey from the water.
Go Deep at Aquaria KLCC
The Living Ocean zone is an underwater tunnel that provides visitors with an immersive view of fishes, sharks, rays and sea turtles.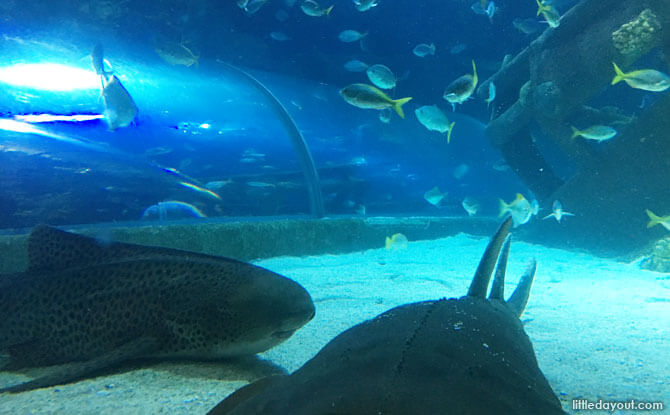 Stand on the conveyor belt for a slow glide through Aquaria KLCC's Living Ocean exhibit.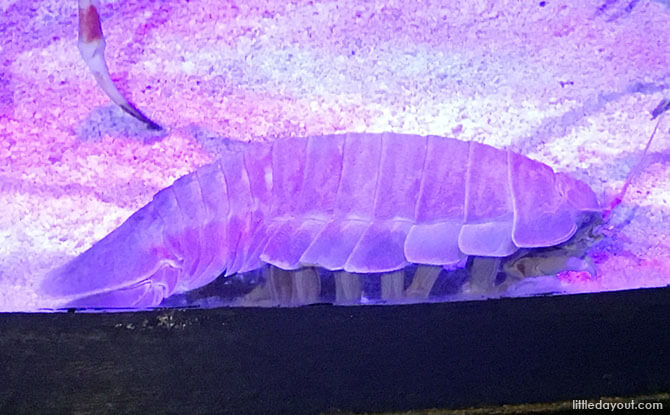 After exiting the tunnel, some of the intriguing exhibits that visitors can also view include Japanese Spider Crabs and an Isopod.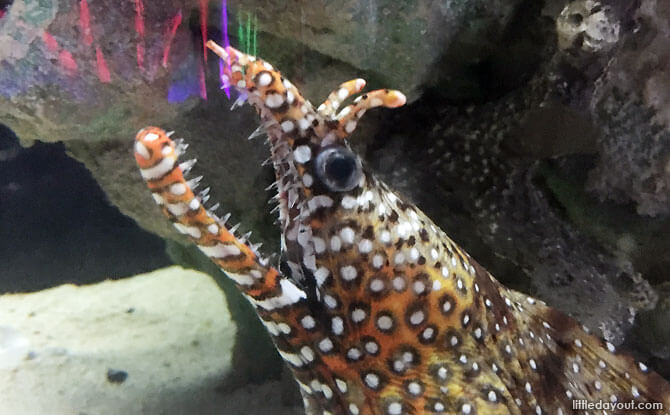 In the Weird & Wonderful section of the KLCC aquarium, a must-see creature is the dragon-headed eel.
Stop by a display that educates about shark-fishing for the sake of their fins before heading up an escalator to the Aquaria KLCC Souvenier shop.
Learning at Station Aquarius
Just when it seems over, there is Station Aquarius, the final section of Aquaria KLCC.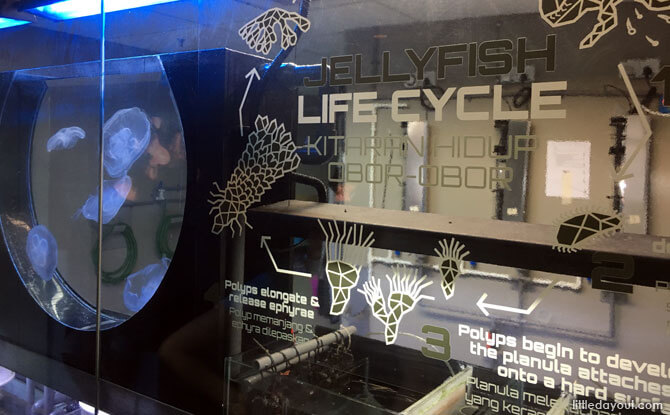 This is a four-station educational area where visitors can learn jellyfish, seahorses and different eco-systems including those inhabited by frogs and newts.
Aquaria KLCC provides an interesting look at different marine creatures. Half the fun of visiting such aquariums is in viewing the fascinating creatures they hold and the other half in playing "spot the creature" at the different exhibits. The KLCC aquarium delivers on both these aspects.
Aquaria KLCC
Address: Kuala Lumpur Convention Centre Complex, Kuala Lumpur City Centre, 50088 Kuala Lumpur, Malaysia
Website