Visitors to Dairy Farm Nature Park can look forward to enhancements to learn about local biodiversity in Singapore along the Wallace Trail and a new exhibition too.
---
Updated Permanent Exhibition at Wallace Education Centre
Located within the Wallace Education Centre at the eastern end of Dairy Farm Nature Park, the new permanent exhibition features 3D models that showcase the biodiversity found within Dairy Nature Farm Park.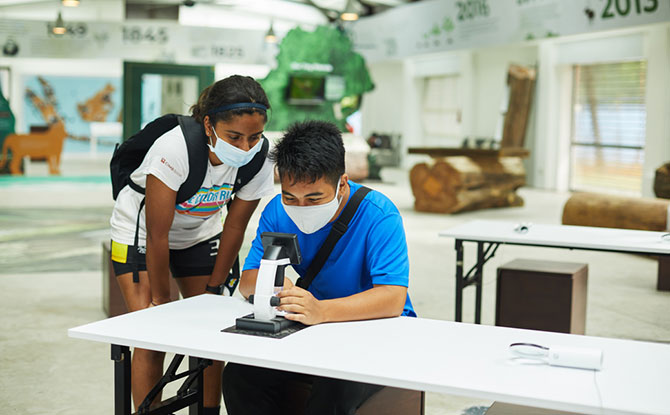 There are four interactive zones at the new exhibition.
The exhibits at the Wallace Education Centre include a conservation-themed video game and a trick-eye wall.
---
-- Story continues below --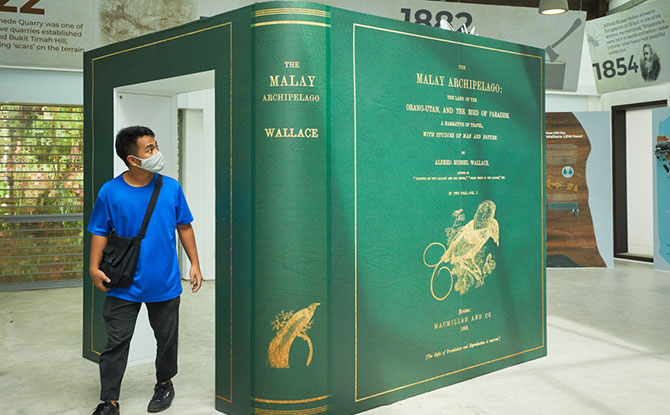 There is a 2.2m tall walk-through display of Alfred Wallace's book, The Malay Archipelago as well.
---
Learning Stations
Beyond the walls of the Wallace Education Centre, there are also educational learning stations around Dairy Farm Nature Park.
These provide a look at local biodiversity through the eyes of Wallace and provides a history Dairy Farm Nature Park.
---
Community Nursery
As part of NPark's One Million Trees movement, the first community nursery has also been setup at Dairy Farm Nature Park. At the community nursery, volunteers will be able to grow native plants using seedlings and saplings collected from the nearby forests in the Bukit Timah Nature Reserve. As the seedlings grow more mature, they will be planted back into the forest as part of the One Million Trees movement.
---
At Dairy Farm Nature Park and Wallace Trail
For those who wish to experience the outdoors, Dairy Farm Nature Park is also where you can find the start of the Dairy Farm Loop, an alternative way to get up to the top of Bukit Timah Hill.
It is also home to two quarries – the Singapore Quarry and the Dairy Farm Quarry.
School children may also be familiar with it because of the MOE Adventure Centre located there. No doubt, the campers there will also be able to benefit from the learning along the enhanced Wallace Trail and exhibitions at the Wallace Education Centre too.