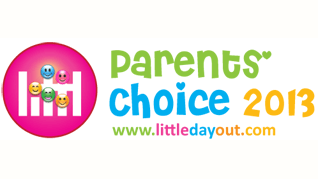 In Little Day Out's inaugural Parents' Choice 2013 poll, more than 100 parents cast their votes on the best places in Singapore for kids.
We polled parents on for their views and insights in five categories:
Best paid attractions
Best free playgrounds
Best park, garden or nature spot
Best shopping mall playground
Best educational, arts cultural or heritage place.
With so many new spots for children and families opening recently, parents have been spoilt for choice on places in Singapore for kids. In 2012, many new attractions sprung up and every shopping mall now seems to have a corner dedicated to children. More than ever, parents have an amazing array of places to go and many things to do with kids here on our tiny island of Singapore.
Now, the Little Day Out Parent's Choice 2013 results are in and the experts have spoken. Parents were asked to pick their top three choices in each of the categories. The final results are based on the collective experiences of parents who have brought their children all over Singapore.
These are parents' favourites haunts and great places to keep kids occupied in Singapore:
Best Paid Attraction: Singapore Zoo
Best Free Playground: Jacob Ballas Children's Garden
Best Park, Garden or Nature Spot: Singapore Botanic Gardens
Best Free Shopping Mall Playground: VivoCity
Best Educational, Arts, Cultural or Heritage Place: Science Centre Singapore
---
Singapore Zoo
Votes: 79%
The Singapore Zoo is fast approaching 40 years of age and still glows as the top spot amongst all of Singapore's places for kids and the Best Paid Attraction for parents and children alike! Filled with more than 2,800 animals representing 300 different species of animals, birds and reptiles, this world-renowned open concept zoo is an exciting place for a day out where you can come up-close and "press noses" with the animals. Moreover, it has a dedicated play area for kids, including a very popular water playground, and various animal shows.
The Other Top Choices for Best Paid Attractions
Universal Studios Singapore (Votes: 47%)
Sentosa (Votes: 41%)
---
Jacob Ballas Children's Garden
Votes: 72%
This is the one very special secret garden built just for children. Parents can't enter except with their tots in tow and boy, have they all given the thumbs up in the hotly contested Best Free Playground category. Opened on Children's Day in 2007, this is indeed a delightful garden that is great for kids to explore with its garden maze, sand pit, tree house and many more little themed areas.
The Other Top Choices for Best Free Playgrounds
West Coast Park Adventure Playground (Votes: 61%)
Pasir Ris Park Playground (Votes: 55%)
---
Singapore Botanic Gardens
Votes: 77%
Right in the middle of prime Singapore, just steps away from the bustling Orchard Road, is a large and peaceful respite. This carefully preserved grand old dame of Singapore Botanic Gardens is certainly familiar to many of us since our own childhood days. Many parents have since returned to re-discover and enjoy the many nooks and corners within this tranquil garden with their children.
Read more about our 15 Favourite Nature Spots Within Singapore Botanic Gardens.
The Other Top Choices for Best Parks, Gardens or Nature Spots
East Coast Beach (44%)
Gardens by the Bay (32%)
---
VivoCity Playground
Votes: 70%
VivoCity is not only Singapore's largest shopping malls, but also boasts the most popular kids open-air playground on the second floor, so say 70% of the parents in the Best Free Shopping Mall Playgrounds category. Water jets play peek-a-boo to keep curious kids guessing where they will pop up next. A low hill-and-tunnel play area, slides and merry-go-rounds keep young ones occupied. There is also a water fountain on the ground floor facing the main road and wading pools on the rooftop.
Read the Top 5 Reasons Why Parents Love VivoCity Playground!
The Other Top Choices for Best Free Shopping Mall Playgrounds
Paragon Junior, The Children's Playground(35%)
IMM Garden Plaza (29%)
---
Science Centre Singapore
Votes: 73%
Science Centre Singapore celebrates its 35th Anniversary this year, yet it has constantly kept up with the times with its ever-changing exhibits to let young ones discover more about science, mathematics, technology and more, and be astounded by the world around them. No wonder it has emerged as not only the Top in the Best Paid Educational, Arts, Heritage and Cultural Spots category, but also as fourth in the Best Paid Attractions category! A day out to Science Centre could take up a full day especially if you also consider the surrounding Water Works play area, the Kinetic Garden as well as the neighbouring Omni-Theatre.
Read more about the 11 Exhibits You Must See on a visit to the Science Centre Singapore.
The Other Top Choices for Best Educational, Arts, Cultural or Heritage Places
National Museum of Singapore (50%)
Children Little Museum (29%)
Best Places for Kids in Singapore
Check out more of the best places for kids in Singapore as declared by parents in the results of the Little Day Out Parents' Choice 2013 Poll:
Best Paid Attraction: Singapore Zoo
Best Free Playground: Jacob Ballas Children's Garden
Best Park, Garden or Nature Spot: Singapore Botanic Gardens
Best Free Shopping Mall Playground: VivoCity
Best Educational, Arts, Cultural or Heritage Place: Science Centre Singapore