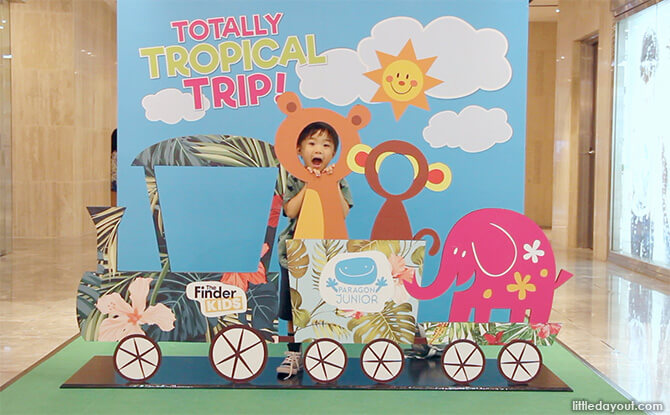 Oh, the June heat is almost unbearable. But kids can still have fun-filled adventures during the school break. Step into cool comfort and go on a children's quest at Paragon, where special gifts and prizes await from now till 26 June.
How do you complete Paragon Junior's Totally Tropical Trip quest and bag some goodies? Follow the easy step-by-step guide in our video!
Paragon Junior: Totally Tropical Trip Kid's Fun Trail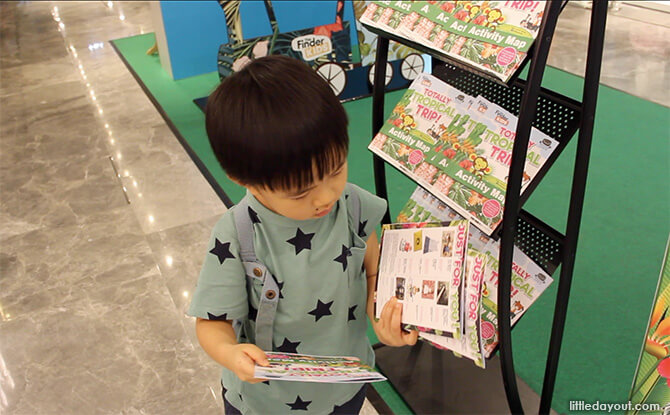 Pick up the fun activity map on Level 5 Linkway (near Café Manuka). This entire floor is filled with curated collections for kids, from hip fashion to the latest toys, accessories, services and more.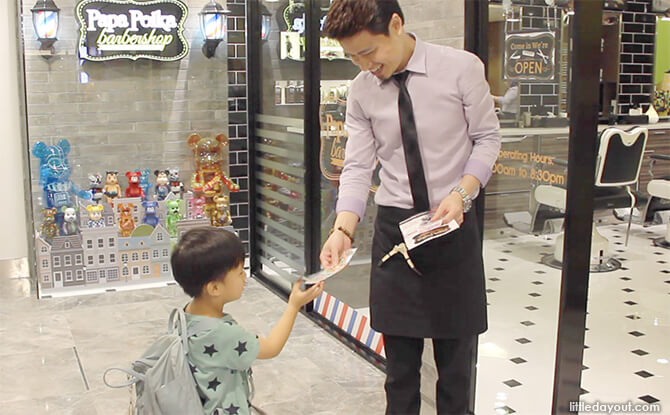 Start your mission and find the shops on the map to find clues to the answers you seek. Complete the map to get a free, special prize at Paragon Concierge on Level 1.
Pssst, don't forget to look out for and redeem gifts at participating stores. Plus, you can snap a satisfying trophy photo next to each shop's Totally Tropical Trip poster clue and mark each completed stop.
After you've completed your map, don't throw it away just yet. Map holders are entitled to exclusive offers by participating tenants, from discounts at toy stores and apparel shops to promotional cakes, coffee and hair services.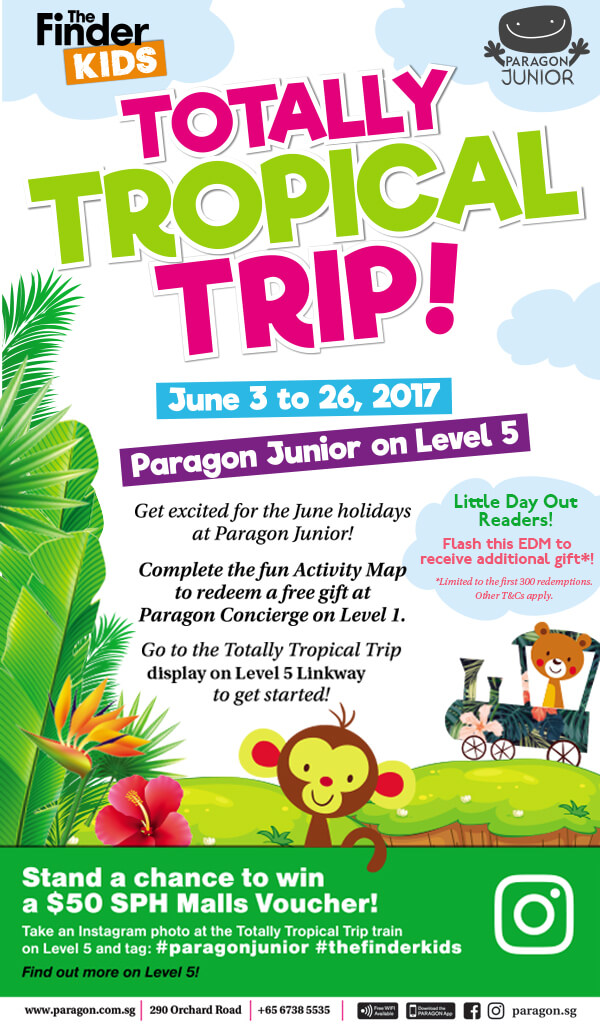 Reader's Special
Little Day Out readers can enjoy an additional gift if you show this story page.
Photo Spot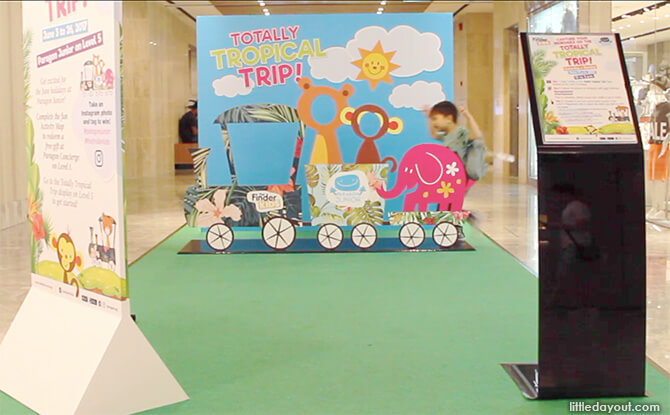 While you're there, take some cute pictures at Paragon Junior's Totally Tropical Trip Train photo installation at the Linkway on Level 5.
Post it up on Instagram with the hashtags #paragonjunior and #thefinderkids and stand to win $50 SPH Malls vouchers.
Free Activities
Enjoy these free activities every Wednesday and Thursday at the playground area, from 2 pm to 4 pm.
14 & 15 Jun: Balloon Sculpting
21 & 22 Jun: Popcorn Booth
For more information, visit Paragon's website.