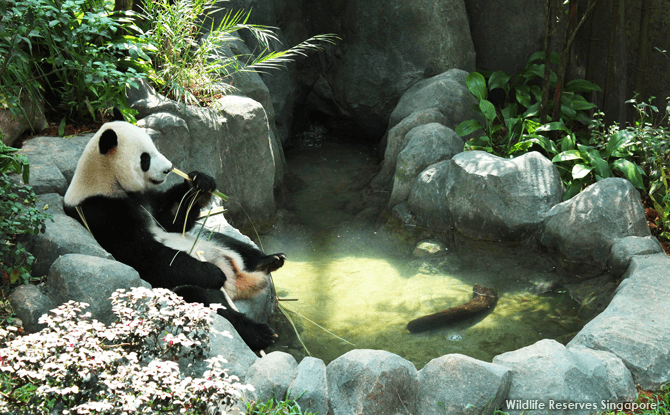 The River Safari marks Kai Kai and Jia Jia's second anniversary in Singapore with the Panda Party 2014 during the September School Holidays.
With the theme "Light The Way", the celebrations taking place from 6 to 14 September are aimed at highlighting the plight of these endangered animals.
During the week, visitors can participate in free guided tours at the Giant Panda Forest and interactive show & tell sessions. Young children will be able to enjoy panda-themed activities such as face painting and clay modelling. Visitors will also take home a free panda lantern with purchases at the River Safari's retail and F&B outlets.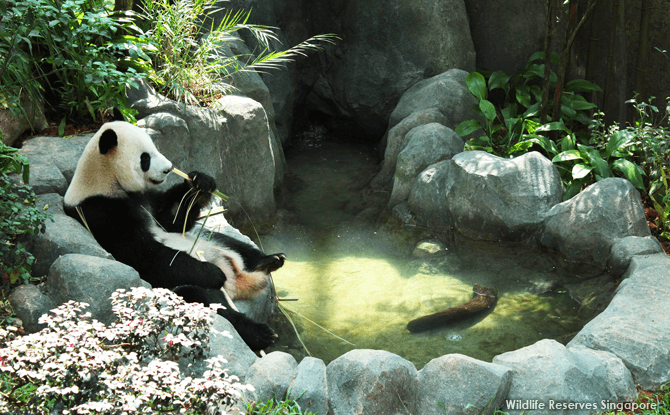 ---
-- Story continues below --
As part of the festivities, River Safari will also be launching a new, premium behind-the-scenes tour. Participants will get to come up-close with the pandas before the park opens and assist keepers in preparing breakfast for Kai Kai and Jia Jia. It will also include a visit to the pandas' dens, kitchen and bamboo storage room.
A new children's book that tells the adventures of the two pandas in Singapore is also in the cards to be launched during Panda Party week.
Ms Claire Chiang, Chairman, Wildlife Reserves Singapore, said, "As ambassadors of one of the world's most endangered species, giant pandas Kai Kai and Jia Jia have brought joy to many visitors in the last two years. We hope the love for pandas can be transformed into initiatives to protect the species, and help light the way for their future. The Panda Party is an excellent occasion to invite the public to celebrate with a cause and be inspired to protect not just pandas, but threatened wildlife all around the world."
Panda Party week takes place at the River Safari from 6 to 14 September 2014. For more details, check the River Safari website.