The creators of The Bubble Tea Factory are back with Singapore's first otter-themed pop-up attraction Otah & Friends, which will be at BayFront Plaza, Gardens by the Bay from 15 December 2020 till 26 February 2021.
The local collective El Masnou has created Otah & Friends to provide visitors with a 45-minute immersive experience that brings together Singaporean's love for otters and photo-taking.
---
Meet Otah the Otter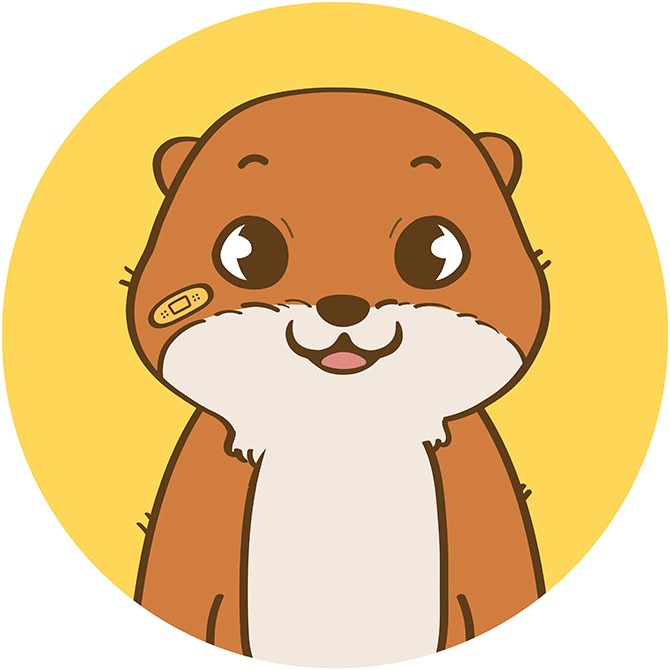 Otah is a cheeky and playful otter. He loves lemons, sunflowers, collecting rocks and writing in his diary. A prankster, he often tries to lift the spirits of his friends.
He wears a small plaster on his face, which hides a cut he got while trying to rescue his friend who was being washed away in a flooded canal.
---
-- Story continues below --
---
Hide-And-Seek the Otter-Themed Attraction at Gardens by the Bay
Inside Otah's home, visitors will need to seek out Otah before the cookies in his oven burn.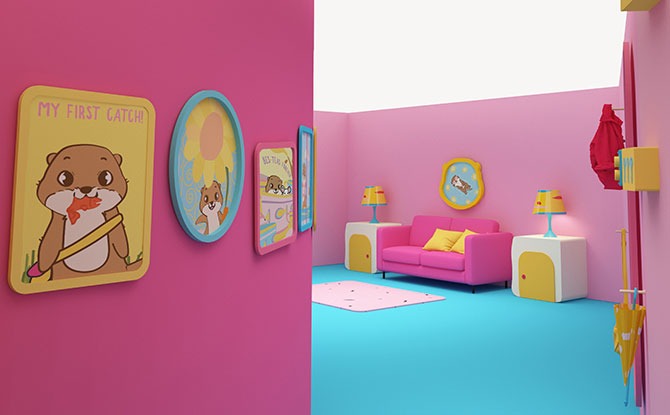 Visitors will be treated to visually-stunning and brightly coloured room, be tempted by the scent of his cookie sand look through his cabinets for clues. They should be surprised if they across hidden dioramas of Otah and his secret tenants too.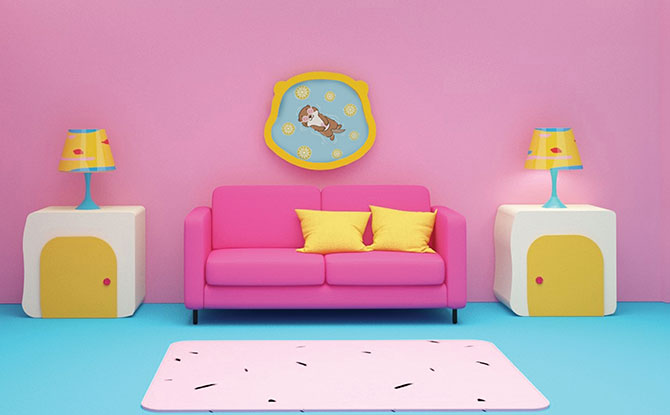 If The Bubble Tea Factory is anything to go by, visitors to Otah & Friends at Gardens by the Bay can expect to find plenty of instagrammable photo spots though the otter-themed exhibition.
Once they have found Otah, a treat consisting of Otah's favourite refreshments, lemonade and soft-baked cookies away.
---
"Happiness per Square Foot"
Mr Tan Weiting, Managing Director, El Masnou said, "With each new experience that we launch, our foremost consideration is the happiness per square feet that we can bring to our visitors. Following our success with The Bubble Tea Factory, we thought about how we could spotlight another Singaporean favourite – otters, and decided to centre this familiar local resident in our whimsical take on the well-loved and nostalgic game of hide-and-seek."
"This will also be the first instalment of a series of otter-themed experiences that we hope to present. We invite everyone to come embark on this adventure with Otah & Friends, and hope to provide a dose of happiness in these trying times," he added.
---
Buying Tickets to Otah & Friends
Otah & Friends opens from 15 December 2020, and online ticketing at www.otahandfriends.com begins today. Tickets are available at $15 per person and groups of five will enjoy a special rate of $12 per person, with the additional bonus of having the whole space to themselves.