Living in the online world is very much part of today's norm. In a recent Asia Pacific-wide survey by Google, it was noted that more than 60% of parents have allowed increased screen time for their kids. In part, this is because that screen time is needed for online classes, learning new languages and even leisure activities such as reading a book.
Nonetheless, one in three parents still worry that their children are not sufficiently informed about online safety. The survey found that many children get their first mobile phone at 10 but parents don't have a talk with them about online safety until they are 13. This creates a three-year gap where they are vulnerable.
In a blog post by Natalia Cano, Google's Asia Pacific Head of Brand and Reputation, who is herself a parent, she outlined several tips which may be useful for parents who wish to better manage their child's online safety.
---
Tips for Managing Children's Online Safety
1. Start Conversations Early
Close the 3-year gap between a child receiving their first device and the conversation on online safety. Megumi Hitomi, Japan Regional Lead of Google's Asia Pacific Parents & Caregivers at Google group, suggests having conversations with the kids and setting goals together. This is not a one-time effort but an ongoing conversation that must take place as the kids get older.
---
-- Story continues below --
2. Monitor Screen Time Usage
Keep track of what kids are doing online. Rather than leaving them on their own, talk to them about their experiences online. Yves Gonzalez from the Philippines also recommended using Be Internet Awesome to kickstart conversations with children.
---
3. Build Healthy Online Habits with Parental Control Tools
As much as kids can benefit from time and lessons learned online, you'd also want to make sure that they are exposed to the right content. Parental control tools like YouTube Kids, Google SafeSearch and Family Link can help parents better manage their children's experience online.
---
4. Balance Online and Offline Time
According to the survey, 3 in 4 children are spending up to six hours online each day. Ryan Rahardjo from Singapore suggests using the Be Internet Awesome Pledge to setup a pact on internet access and using Family Link to set screen time limits.
A combination of having early and ongoing conversations with children and the use of digital tools, such as the Be Internet Awesome programme, can help parents better manage online safety for kids.
Ben King, Country Managing Director, Google Singapore: "While the internet has provided immense benefits, we cannot ignore the fact that it comes with online risks, especially for the younger generation. Our latest survey has shown that parents play an active role in educating their child about online safety. This is why we've worked to make it easier for parents to manage their kids' use of digital devices through family-friendly tools, and make
learning about online safety fun and engaging for the entire family through our Be Internet
Awesome programme."
---
Be Internet Awesome Programme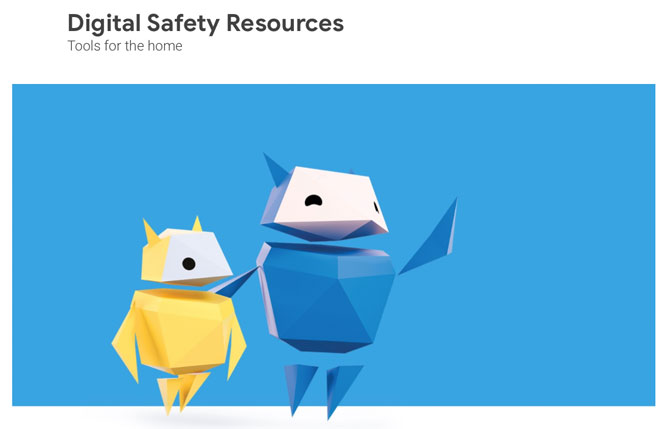 Singaporean parent Joanna also shared, "Before coming across Be Internet Awesome, I didn't think much about internet safety specifically. It wasn't something I learned about when I was a kid. So, I didn't have the confidence or knowledge to teach my son about it. I do talk to him about online security, but I'm scared of things popping out or certain things occurring. Be Internet Awesome is the first website with games that address online security that we've come across. I think parents will welcome it because their kids can learn while playing, and they'll be more accepting of that than studying. Because of technology, everybody's talking 'smart', and this is another way of engaging kids."
Read the full Google blog post here and check out Google's Be Internet Awesome programme here.