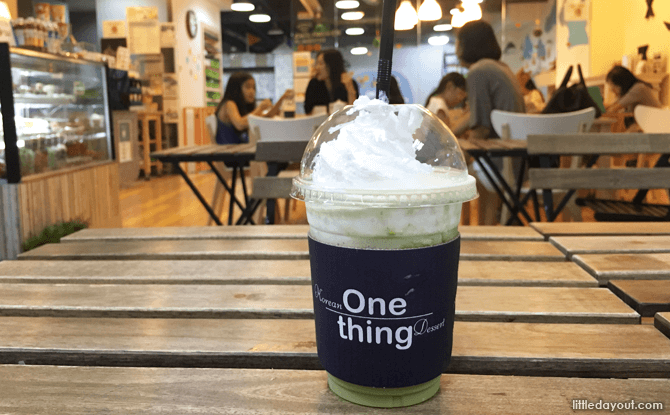 Most indoor playgrounds have a café but One Thing Kids Café is a café that has an indoor playground.
Bukit Timah Shopping Centre is better known for its domestic helper agencies. However, tucked away in its basement is the hidden, kid-friendly gem, One Thing Kids Café.
Desserts, Desserts, Desserts
And what is the "one thing" they do? The most important of food group – desserts!
One Thing Kids Café specialises in Korean desserts, cakes and coffee.
---
-- Story continues below --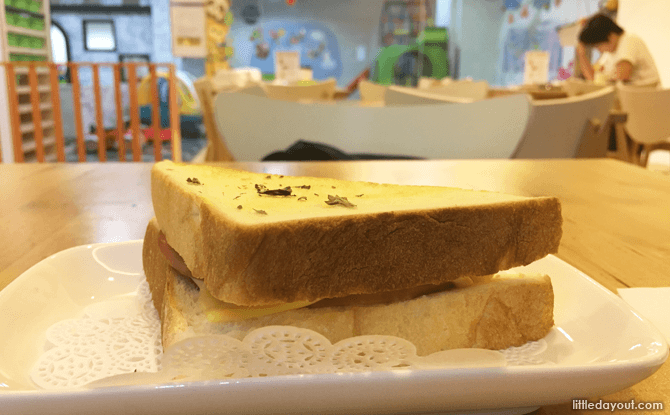 So much so that the only savoury bites they offer are simple sandwiches – coroque-monsieur or coroque madame.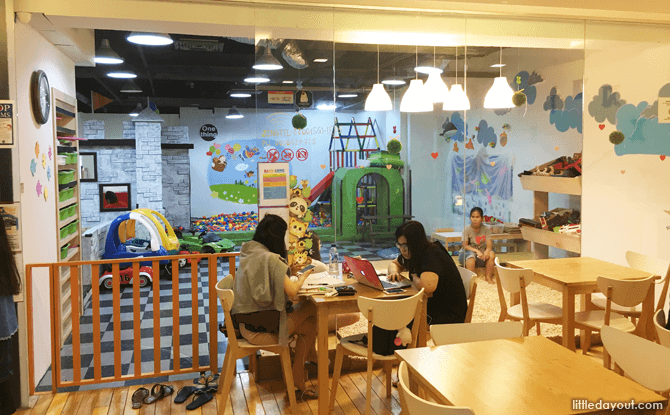 But that's probably not the reason why you are at One Thing Kids Café. It is a place for an after-meal coffee, slice of cake or shaved ice bingsus.
We tried the Cup Patbingsu ($6). The combination of nuts, red beans, ice cream and other assorted goodies was yummily delicious.
Indoor Playground in a Cafe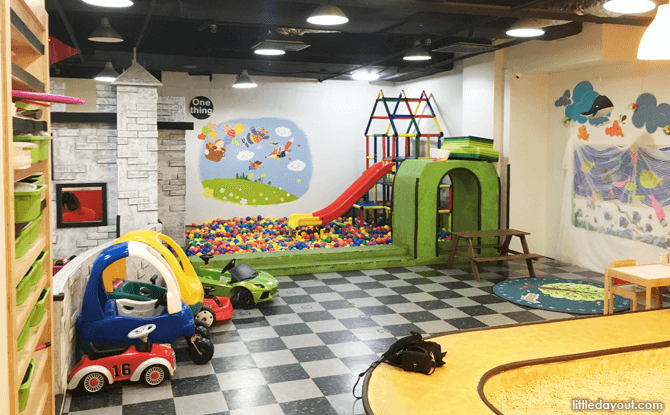 Behind the café area is the indoor playground. This space isn't big but it is more than enough to occupy toddlers / young children.
The highlight of the play area is a pit filled with hinoki wood pellets. There are some construction toys beside the pit for kids to play with.
To the rear of the play area is a ball pond with a slide and a castle play area, complete with battlements and flags.
Toddlers can also play-pretend with ride-on cars too.
The cost of entry to the indoor playground is $12 for one hour and $20 for two hours on weekdays. It is $15 for one hour on weekends and $25 for two hours on weekends.
One Thing Kids Café also hosts birthday parties. They have costumes for kids to dress up with at these parties.
So, the next time you are in the Bukit Timah area and in the mood for some bingsu with the family, pay a visit to One Thing Kids Café, a little gem hidden away just for parents and kids.
One Thing Kids Café
Address: 170 Upper Bukit Timah Road, Bukit Timah Shopping Centre, #B2-17