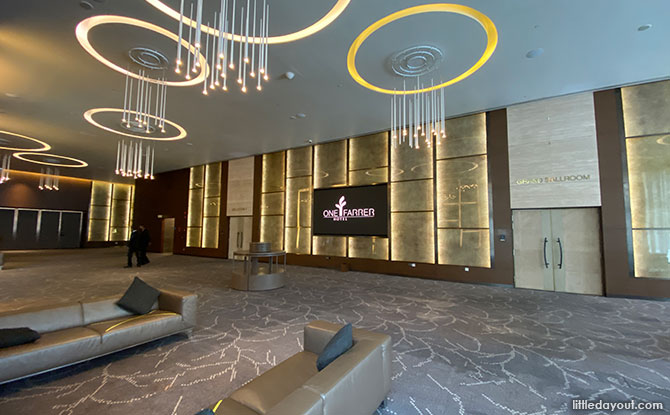 We're amid a global pandemic. Whilst most hotels have scaled back, one hotel has bucked the trend. Five-star One Farrer Hotel deftly applied what it learnt over the last few months as a "hospital", spent over $2 million in refurbishments and is now positioned to receive discerning guests looking for an extra step up in hygiene and safety. 
There's the launch of Mint Hotel, a room category featuring cutting-edge materials, a newly created Pillow Lab, the debut of The Nest's private dining suites and a redesign of its guestrooms, facilities and processes to give you the reassurance you need. 
---
Learning from Its COVID-19 Experience 
During the height of the COVID-19 situation in Singapore, floors 11 to 15 of this urban hotel were swiftly converted into a hospital serving COVID-positive patients. This enabled its connecting sister hospital to continue receiving regular patients. Coffee machines were removed from each room and replaced with medical equipment and monitoring devices.  
---
-- Story continues below --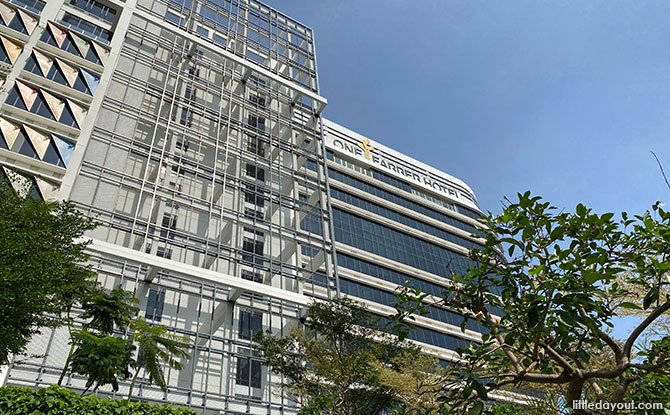 The driveway of the hotel-turned-hospital also became Singapore's first drive-through swab facilities. Naturally, its existing hotel staff had nerve-wracking moments and close encounters whilst donning PPEs, but thankfully, there was zero re-infection and no fatalities. It helps to know that the Chairman of The Farrer Park Company, which also owns Farrer Park Hotel, is himself a cardiologist with a wealth of medical experience and exacting standards. 
---
Mint Hotel Concept 
Having served these patients, the hotel was armed with a practical understanding of what it takes to operate in this whole new world. Applying the knowledge from medical experts from its sister Farrer Park Hospital and investing in the latest technology, it took this chance to re-examine itself and get ready for the new travel landscape post-COVID.  
Out went the hanging chandeliers and carpets. In came easier-to-clean and disinfect vinyl flooring, antimicrobial blinds and a pristine coat of antiviral wallcoverings. Objects in each room that are high touchpoints, such as the TV remote control, go into an ultraviolet sterilizer after the guests leave. Each room is purified with a UVC lamp, with rays that are so powerful, that the cleaner has to leave the room during the sterilisation process for 20 minutes.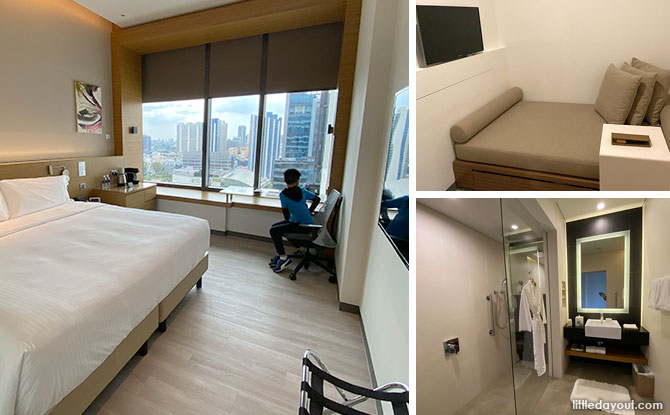 It's with this new Mint Concept in place that you know you can check your family in at this hotel with peace of mind. One Farrer Hotel's family-friendly room is called the Mint Den. Your little one can sleep in a newly created alcove with its own TV at the front-end of the room. The bathroom in the middle divides the space between that den and the fairly large room with a king-size bed for parents.  
If you have more than one young child, we would recommend taking up the Skyline Villa instead as it can take a family of four more comfortably.
---
A Hotel With Its Own Pillow Lab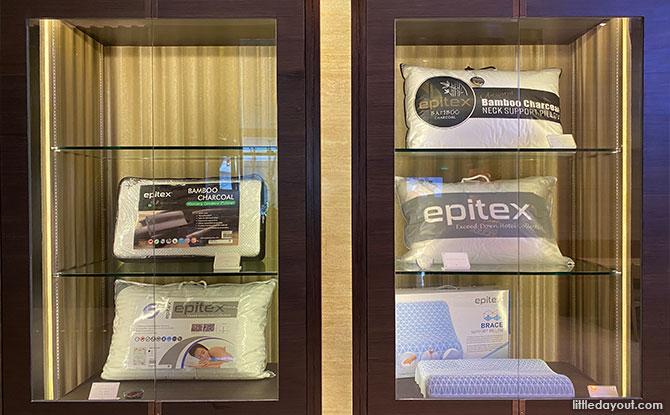 Since we all spend a good six to 10 hours sleeping, One Farrer Hotel has gone further to improve the quality of sleep and hygiene levels with the creation of The Pillow Lab.  
By January 2021, guests can get to choose their own pillow filling to suit their preferred firmness and sleeping posture as part of the check-in process. The pillow filling is your choice of buckwheat, bamboo charcoal or synthetic down feathers. And you can guess why these specific fillings were specially shortlisted.  
Each pillow is placed in an industry-leading Ultraviolet-C (UVC) Chamber filled with mirrors and UV lights to remove pathogens, natural microbiota, moulds and yeast so you can hit the sack worry-free too! 
You can also purchase your very own pillow, have it vacuumed sealed and stored away, ready for your next stay.  
---
The Nest at One Farrer Hotel: Private Dining Suites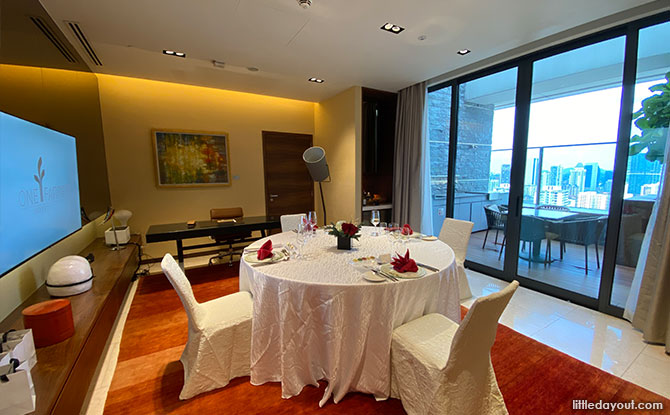 In the age of safe distancing, fine dining is taken up another notch on the top 20th level of One Farrer Hotel. Aptly named The Nest at One Farrer, sky villas have been turned into private dining booths, with executive chefs concocting bespoke menus. Cocooned while sky-high, you get to enjoy delectable delights from the hotel's award-winning culinary team, paired with panoramic views of the whole of Singapore.  
We thoroughly enjoyed our four-course lunch featuring tender Cherry Wood Smoked Duck Breast, delicious Butternut Squash Veloute with Colwick Cheese Tortellini, Striploin Fillet with Foie Gras, and Banana and Caramel Parfait.  
---
Other Dining Options At One Farrer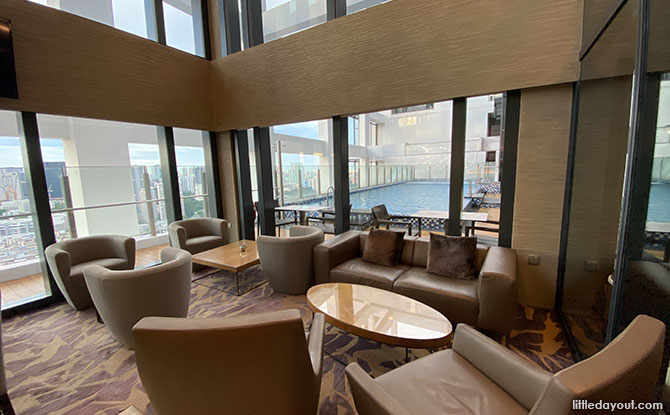 If you take up the Mint Suite or Skyline Suite packages, you get Club Lounge Access which includes five light meals – Breakfast, Sandwich and Snacks, Afternoon Tea and Evening Cocktail and Sweet and Savory.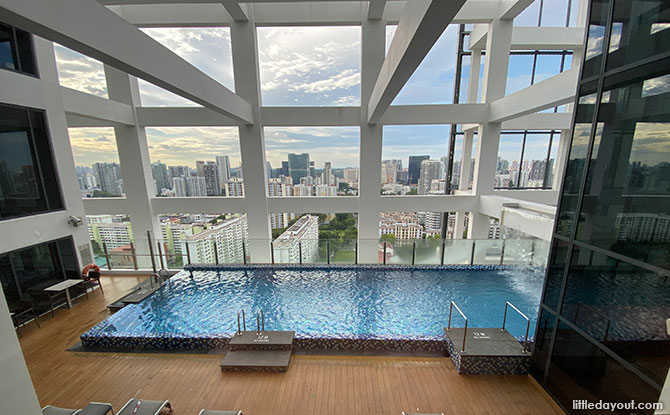 The Skyline Club Lounge on Level 18 gives you a good view of the northern part of Singapore. With a smaller lap pool at the side and the cascading waters, you simply dine carefreely.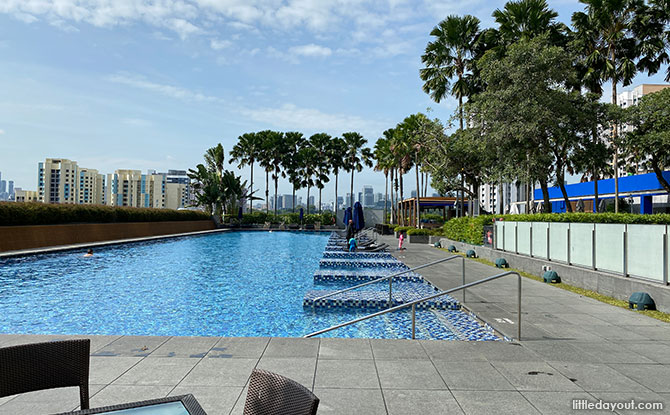 To safely cater to more people, guests with Skyline lounge access can also choose to dine at Escape Lounge on Level 6.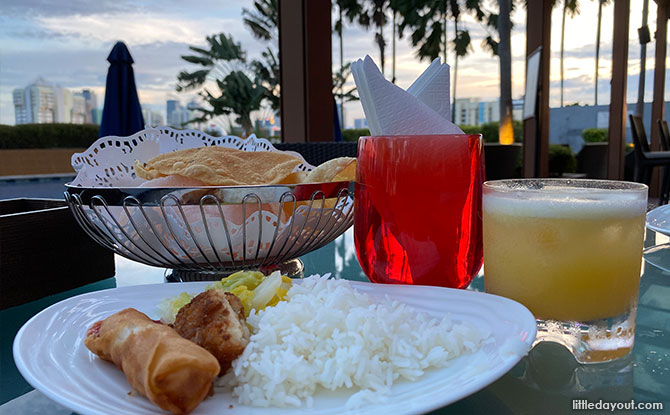 We chose to sit by Sunset Bar with the Olympic-sized pool before us framed by the city skyline.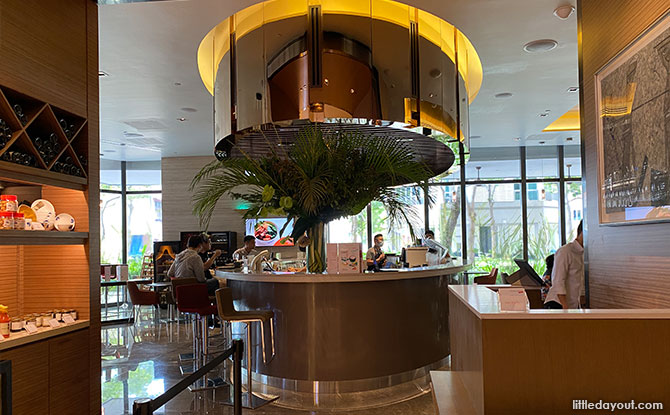 On level 1, you wouldn't miss SOCIEATY as you enter the hotel. An amalgamation of seven dining concepts under the Les Amis Group, you get to try over 104 dishes from brands including Peperoni, NamNam, Mui Kee Congee, Tenjin, Sushi Jin, Lemak Boys and Tarte.  
Over at the alley on the ground floor of One Farrer Connexion, you will find Killiney Kopitiam. And just beyond that is a fantastic boutique Chinese restaurant JiaHe, with its excellent Crispy Hor Fun with Seafood and Egg Sauce and Peking Duck. 
Just a five-minute walk away is City Square Mall with even more dining options.  
---
A Walk In The Farrer Park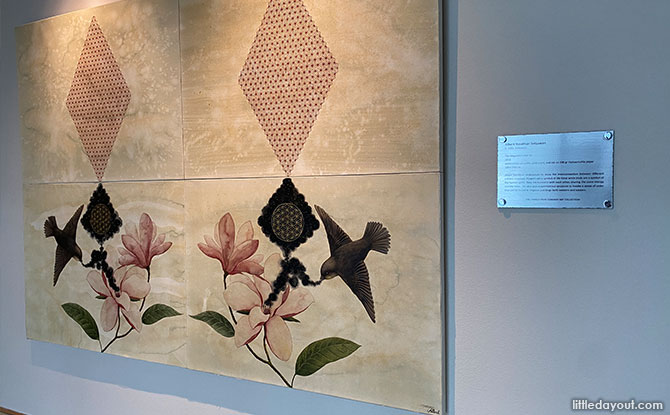 With a clean room and a spa on level 6 to relax in, over 700 contemporary art pieces to enjoy, two pools and so many dining options to select from, it's easy to stay in and forget how centrally-located One Farrer Hotel is. Its unique location in the heart of the Serangoon and Little India heritage district means that there's much to explore.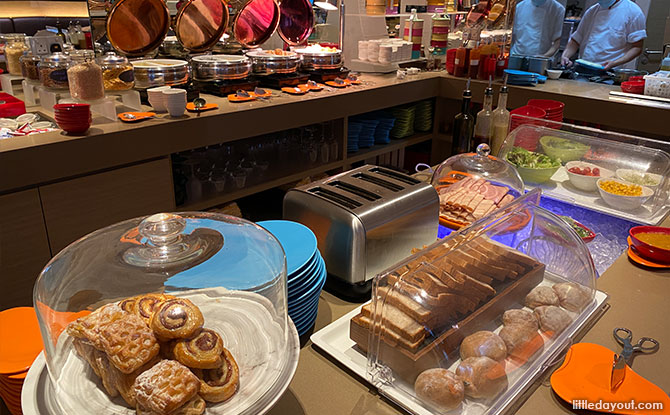 Take up the 3D2N launch staycation package at $599 and it comes with breakfast and guided tours created by Tour East.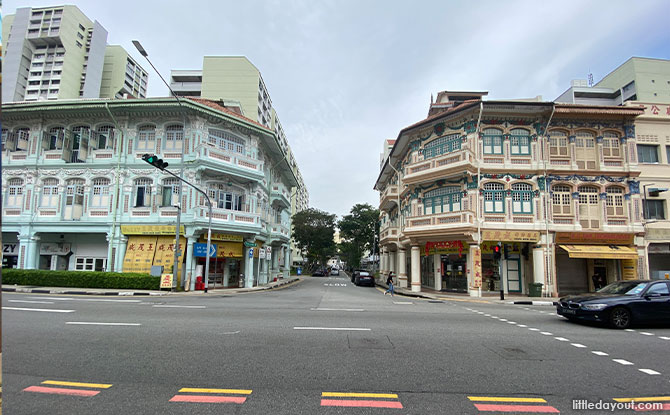 On day one, you get to discover the Secrets of Jalan Besar with its special role during World War II and its place cemented in sporting history. Plus you get to find out the best eats in this part of town. On the second day, the Tekka Market to Table Tour includes an educational Farm Tour. 14 gardens and an 11,100 square foot urban farm are sited over 20 levels at the hotel itself.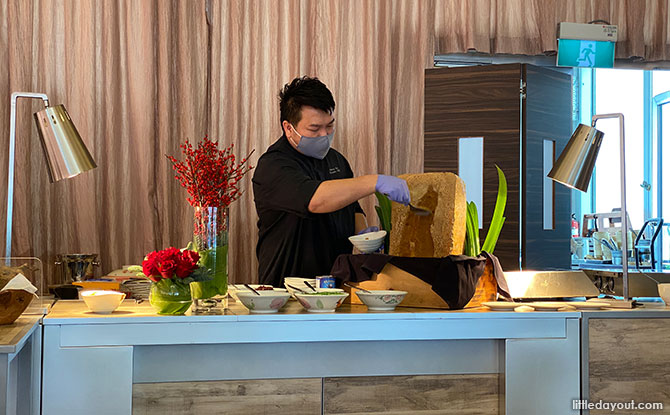 Bring the fresh produce back and witness a masterclass with One Farrer Hotel's Executive Chef.   
1 Farrer Park Station Road, Singapore 217562
Tel: 6363 0101
Use your SingapoRediscovers Vouchers and book your One Farrer Hotel Singapore Staycation with Breakfast here. 
Media Invite