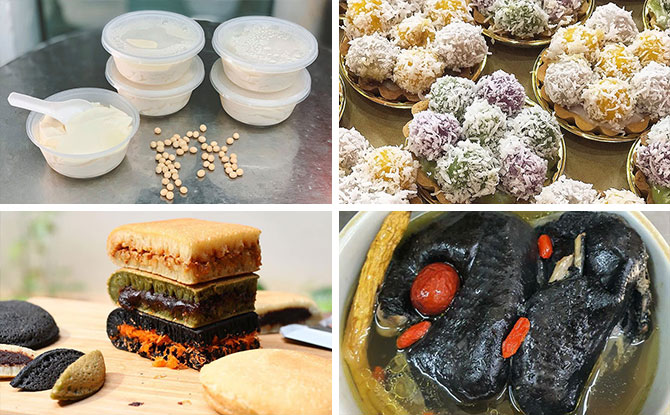 Many times, food that is considered a little more "old school" often resonate better with our older relatives. If treats such as croissants and cookies aren't quite up their alley, here are some food care packages that might resonate better with the older generation. Show a little love and concern to your relatives with these care package ideas.
Food Care Packages for Relatives, Parents, Grandparents
---
Herbal Soup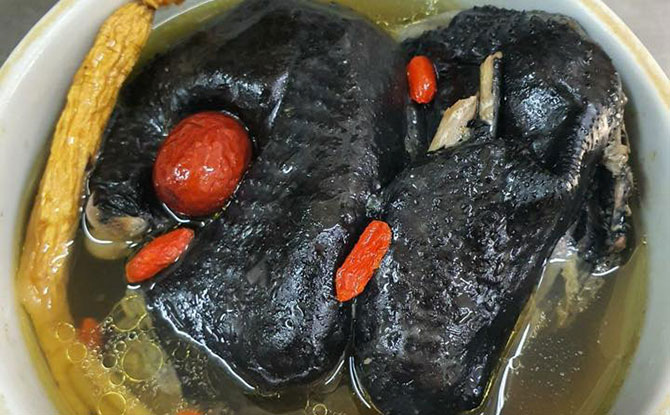 Seng Kee Black Chicken Herbal Soup has some delicious and nutritious soups that you can order and there's an irresistible deal for those who might be heading back to work to the office within Ubi area as they have a low $2 delivery fee! Website.
Ngoh Herbal Soup is selling a DIY Herbal Soup Kit. Kits are always a great idea because you can also add your favourite ingredients when prepping it yourself. Each kit comes with a set of their special chef's herbs pack and serves 3-4 pax. Free island wide delivery is given with minimum order of $50 and they are also running a "Buy 6 Get 1 Free" promotion. Soups they offer include Ginseng Red Date Mix Soup, Walnut Chestnut Lily Soup and Snow Pear Apple White Fungus Soup. Website.
---
Steamed Buns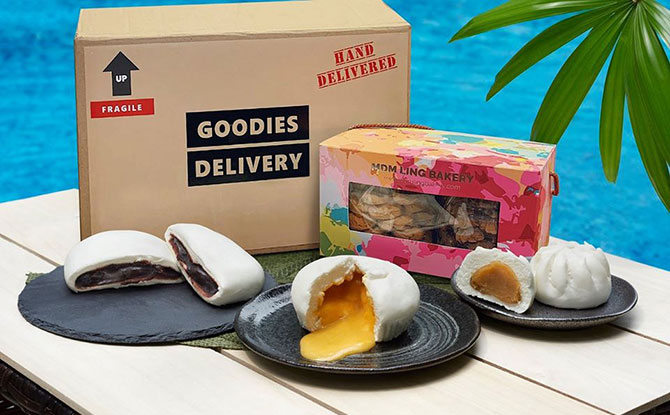 Mdm Ling Bakery has put together their "' Send Your Love' BUNdle" that generously includes a variety of buns or bao such as their Signature Premium Red Bean Buns, Ooze-worthy Salted Egg Yolk Lava Custard Bun and All-time favourite Lotus Paste Bun. They are even throwing in signature cookies and putting the whole thing together in a gift box! This box is available for a limited time only so orders should be made quickly. Delivery is included in the price and you can also include a customised message. Halal options are available. Website.
---
Kueh Ho Jiak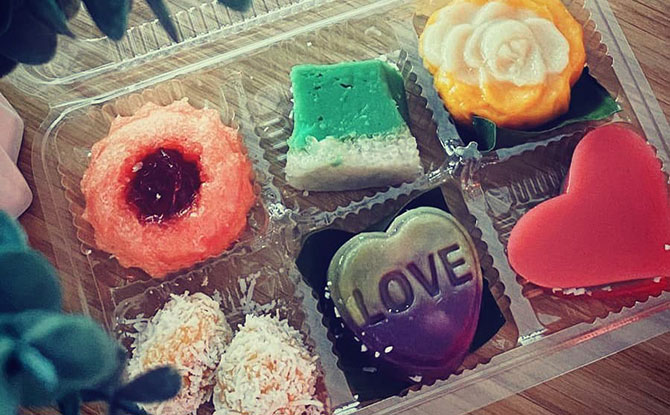 This halal kueh shop is a multi-generation family business specialising in nonya kueh. Premium kuehs include Abalone Yam Cake and Rempah Udang, and you can also try their Sweet Potatoes Ondeh and Pandan Kueh Salat. The best way to order is via Facebook messenger.
---
Old School Tartlets
June Bakery at 7500A Beach Road has been making the headlines with their traditional Orh Nee tarts. For a variation, Whiskit Bakery has is selling old school tartlets with flavours such as Bandung, kaya ondeh and their version of an orh nee tart.
---
Soy Bean Milk and Beancurd
Local business Beano does next day island-wide delivery of their freshly made soybean products. They sell fresh soybean milk and ginger drinks, as well as kombucha! Their beancurd come in original, almond, Bandung and chocolate flavours. Website.
---
Cold Desserts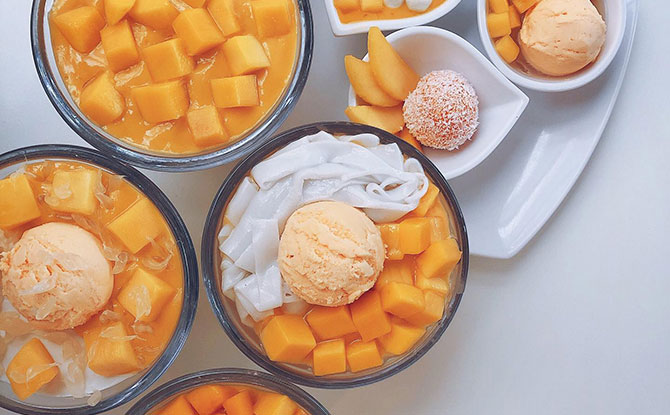 Businesses such as Hui Lau Shan let you satisfy your cravings for cold dessert on a hot day! They serve a variety of mango desserts, sago desserts as well as soft and chewy mochi.
Many other hawker centres are also on food delivery platforms and you can get some Tong Sui (Cantonese dessert) such as red bean soup and Chng Teng there too!
---
Min Jiang Kueh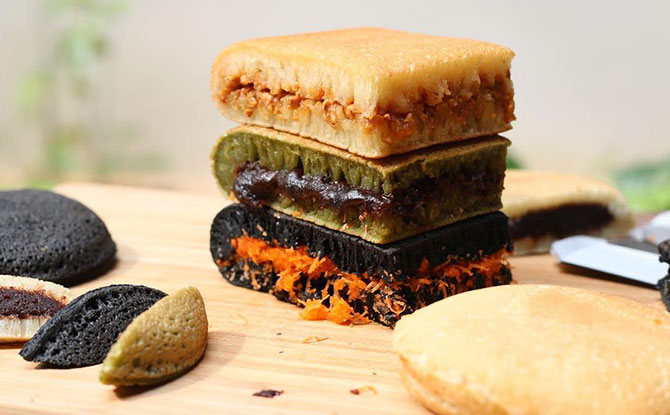 Many local Min Jiang Kueh stores do not offer delivery. However, if you do wish to send this across as a care package to your relatives, we managed to find Ah Lock & Co! They specialise nutritious and delicious in Hakka Bowls and they also offer traditional Min Jiang Kueh pancakes with peanut, coconut and red bean fillings. Website.
Check out more care package ideas here.