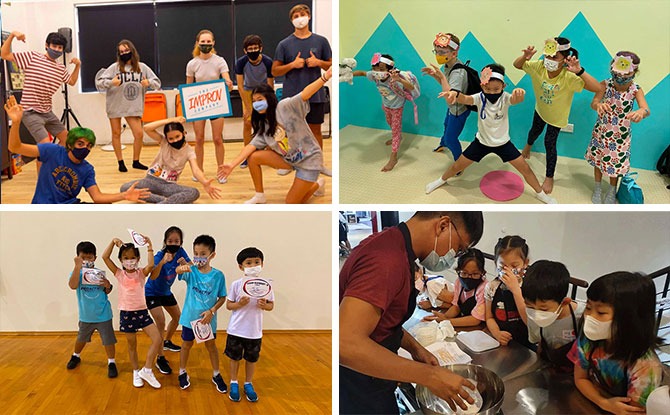 During the October 2021 school holidays, you may be planning to make use of the break to let your child participate in holiday camps, workshops and programmes. There are a variety of holiday camps taking place both online and onsite. Here is a selection of October 2021 holiday workshops and camps for kids taking place in Singapore.
---
October 2021 School Holidays Camps & Workshops
Coding Labs
Other than playing games, learn how to create some original ones at the Coding Lab. Coding Lab was founded in Singapore in 2015. Over the last few years, it has established itself as the leading coding school for those between the ages of 4 and 18. We reviewed a Scratch 1 class at the article here. Sign up for their holiday camps at the site here.
Nature Explorers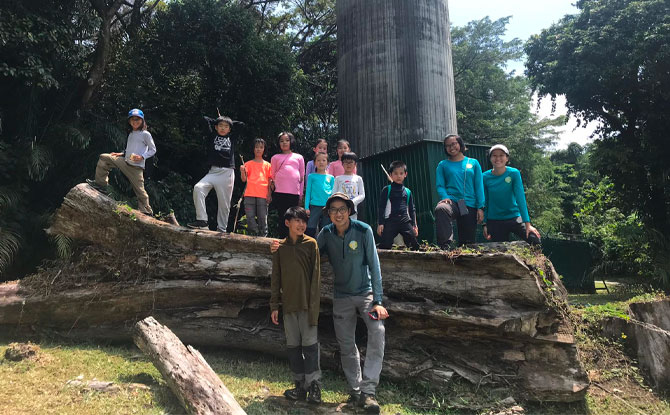 There are lots of lessons to learn in and from Nature. The Nature Explorers School is one such place to guide kids to learn those lessons. The sessions are conducted in nature where children are positively motivated to be active and learn. Each lesson is conducted by a certified Level 3 Forest School leader with the valid child first aid qualifications. Read more about their year-end camp here.
---
Hua Language Centre
Grow your child's love for the Chinese language at Hua Language Centre. Months are spent planning these camps, where the entire teaching staff brainstorms creative and interactive ideas to engage the kids. Every holiday camp is themed and based on a story. Armed with an activity book, kids experience the adventure of a themed story that weaves together all the camp activities. Read more about their camps here.
---
Newton Show
An established science camp in Singapore, Newton Show is offering parents a new science program: the "Fixie Science" camp. Kids will do exciting experiments, learn about how things works, explore sound, water, dry ice, nitrogen, build air balloons and many more. They also send parents daily videos of what was done at camp so that they can discuss it with their kids when they are home. Read more here. 
---
The Improv Company
The Improv Company's holiday camps are a unique space for children where they can learn the basics of improvisational theatre with no prior experience. Each session will focus on a specific aspect of improv, such as character development, narrative construction, and stage etiquette. Participants will grow important skills, learn acting techniques, and create compelling stories with their fellow improvisers. Read more here.
---
Tomato Cooking School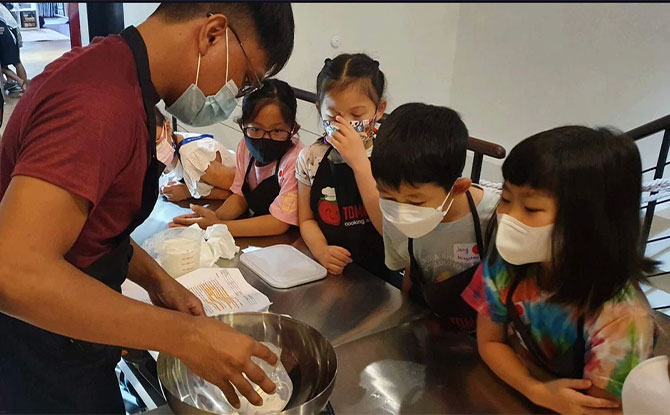 "TOMATO" Cooking School provides holiday camps for kids from 6 to 14 years old. Kids will be taught how to cook restaurant-level dishes by the school's experienced and friendly chefs. This autumn camp conducted in October will be inspired by the Tea-ceremony. Each day kids will explore a different tea and cook dishes that match that kind of tea. Each child will cook independently, under the guidance of our experienced chefs, and get to take home their yummy creations. Read more here.
---
Creative Hearts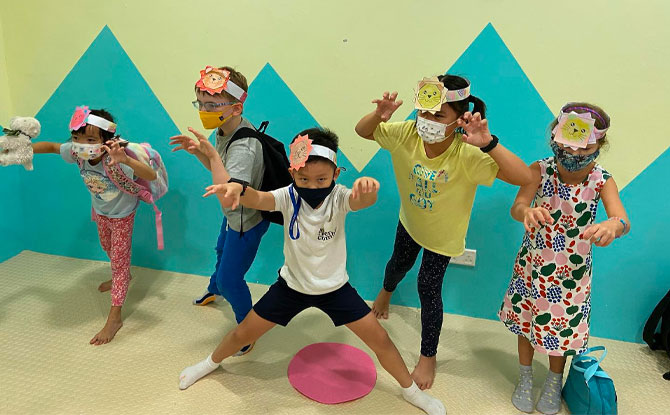 Creative Hearts is a Performing Arts School focused on developing talent and creativity from an early age. Their holiday camp is catered for children aged 3 to 16 years old and will let participants express themselves through song and dance.
There are different themed camps to choose from such as a Disney camp, Greatest Showman camp and more while instrumentalists and future instrumentalists can take part in an Instrumental Exploration Camp where children will learn three instruments in a week. Find out more here.
---
All that Jazz
Try a new dance style and get fit while making new friends at the All that Jazz holiday camp. Their week-long winter holiday kids' dance camp will be happening from November 22nd to January 7th.
Specially created for kids aged 3 to 17, the program includes fun activities such as learning a choreographed dance, games, and sometimes even crafts. Students will also get to put on a short showcase at the end of the week. The class is suitable for beginners as well as those with some dance experience. Read more here. 
---
Prodigy Camps by ProActiv Sports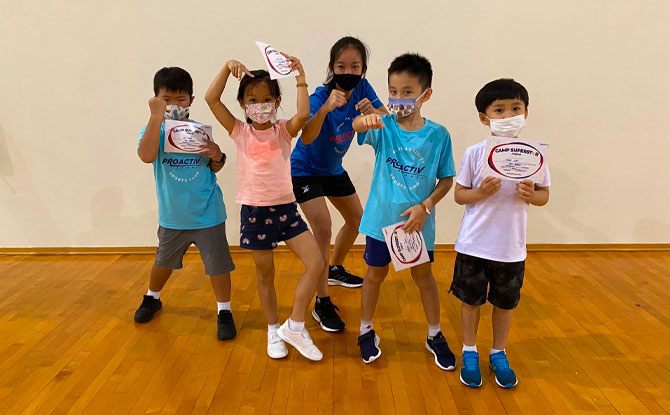 At the Prodigy Camps by ProActiv Sports, children will have the opportunity to develop a wide variety of sports skills, get creative with S.T.E.A.M. activities and play their famous MULTIBALL interactive wall. Get set for 5 days of pure fun, sports, and learning. Read more at the site here.