With a month to the opening of Super Nintendo World at Universal Studio Japan, a new website has been unveiled which provides more details about what visitors to the Mario themed area in the Osaka themed park can expect.
---
More Super Nintendo World Details
Super Nintendo World is set to open on 4 February 2021. It will feature two rides for visitors to immerse themselves into the Mario universe. The new website, which was launched on 6 January, provides more visuals and details of the rides.
The Mario Kart: Koopa's Challenge ride lasts around five minutes. Riders will go into Kuppa Castle where they will encounter the Great Demon King Bowser. It makes use of augmented reality and projection mapping to bring the Mario Kart experience to life.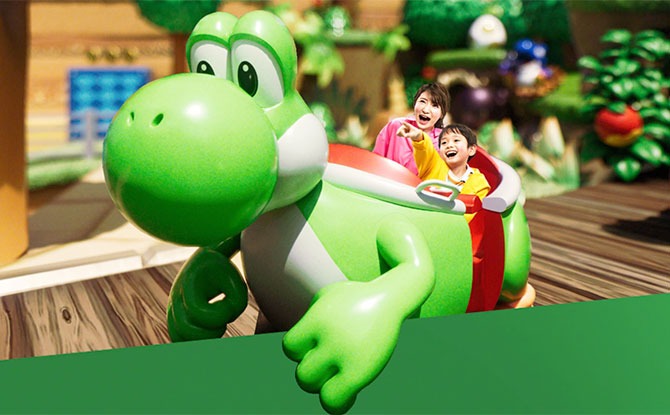 Yoshi's Adventure involves riders hopping onto Yoshi's back and following Captain Kinopio on a treasure hunt. The two-person vehicle ride lasts for around five minutes.
Themed Food to Munch On
Super Nintendo World will also have a Kinopio Café for diners to grab a bite to eat. The new website shows that there will also be Yoshi Snack Island food carts around the themed area. These carts will have a Koopa Shell-shaped snack.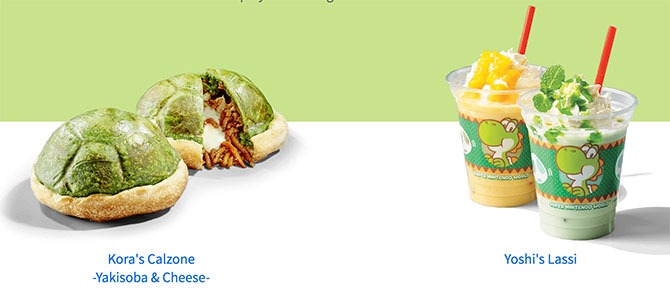 Dubbed Kora's Calzone, it will be filled with a combination of yakisoba and cheese. Visitors can wash it down with Yoshi's Lassi, a yogurt drink made with either melon or mango, flavours which Yoshi loves.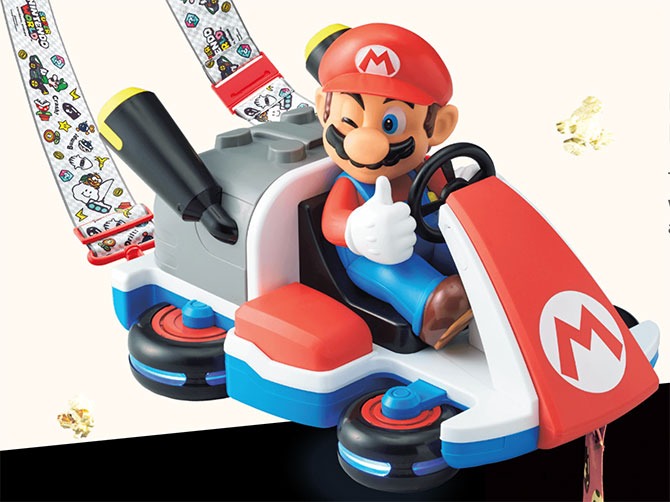 There will be a Mario Kart Popcorn Bucket too!
Unfortunately, it doesn't seem like we will be able to head to Super Nintendo World anytime soon, so we will have to be content with looking at Super Nintendo World virtually for the time being.
---
#We Are Mario!
However, we will also be able to tuck into Kora's Calzones if plans for a Super Nintendo World themed area at Universal Studios Singapore pans out in the distant future.
In the meanwhile, you can also watch a video of Super Nintendo World at Universal Studios Japan below.