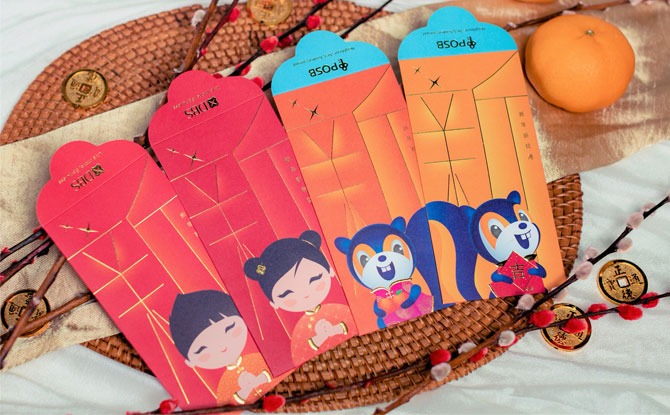 From 25 January 2021, DBS/POSB customers will be able to obtain new notes for Chinese New Year 2021 at more locations across Singapore to fill physical red packets. There will now be 61 new notes DBS/POSB ATMs and self-service touchpoints available island-wide.
---
DBS/POSB New Notes ATM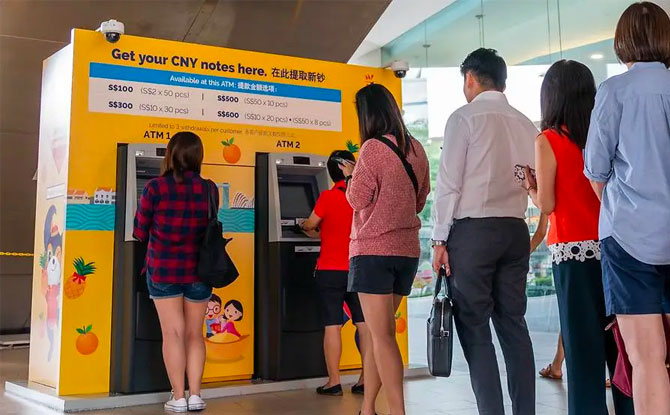 This year, Chinese New Year falls on Friday, 12 February 2021.
The 61 ATMs disbursing new and good-as-new notes will be available from 25 January to 11 February 2021, the eve of Chinese New Year 2021. There will be a total of 61 ATMs with these new notes – 40 of the flagship POSB new notes pop-up ATMs and 21 existing ATMs at selected self-service branches.
To ensure safe distancing and keep to COVID-19 guidance from the Monetary Authority of Singapore, customers can check the DBS/POSB new notes ATM map locator before they go. They will also be able to estimate wait times at each location.
The full list of POSB new notes pop-up ATMs and self-service touchpoints can be viewed here. 
---
New Notes at Branches
Those who wish to head to the branches for new notes for Chinese New Year 2021 should take note of several restrictions this year.
Branch walk-ins for new notes withdrawal and exchange services will be restricted to only customers aged 60 and above, and customers with disabilities.
All other customers who wish to get their new notes from a branch will need to book a timeslot via DBS' online reservation system before heading down.
Customers must be made at least two days before the collection date and choose from two-timing windows. Each customer will have a maximum of one reservation slot. Customers will be able to choose from denominations of $2, $10 and $50 via the online reservation system, as well as their preferred date, timing and branch from which to collect their new and good-as-new CNY notes.
Dedicated new notes collection hours for customers with reservation slots will also be extended to two hours per day, up from one hour per day.
To reserve a slot, visit this DBS website here.
---
DBS/POSB CNY 2021 Red Packets
This year, DBS/POSB also has a red packet design that aims to inspire all to look forward with hope and optimism for a brighter year ahead. It highlights the Chinese word '新' (new) in the representation of the new possibilities to come.
Each red packet contains an inspirational quote and can be upcycled into a gift card.
Customers can obtain the DBS/POSB red packets at DBS/POSB branches or POSB new notes pop-up ATMs starting 25 January. Do note that red packets will not be available at self-service touchpoints.
After the festivities, customers are encouraged to drop off their used red packets and DBS QR Gift cards at DBS red packet recycling bins, located at all DBS/POSB full-service branches.
The recycling bins are available all year round so customers can also recycle used packets and DBS QR Gift cards from other festive occasions such as Hari Raya and Deepavali, or special occasions such as weddings and birthdays.
---
Digital Gifting Alternatives For CNY 2021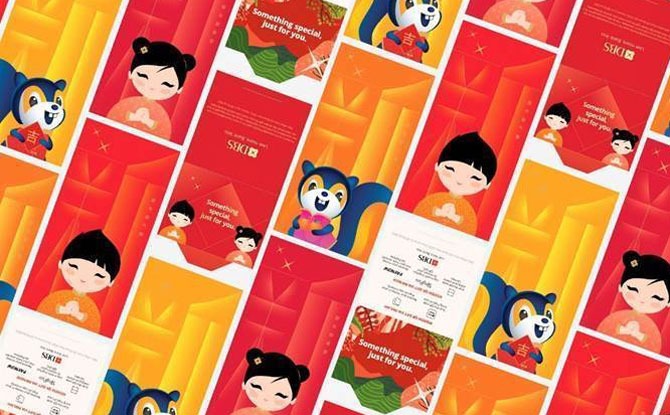 Those who are not keen on queuing up for new CNY notes can try contactless and digital alternatives such as the DBS QR Gift and DBS eGift. More details of these are available here.