With a flurry of balloons, PLAY @ National Museum of Singapore was officially opened by Minister for Community, Culture and Youth, Mr Lawrence Wong on 24 May 2014.
The new children's wing of the National Museum of Singapore is aimed at providing young children, between three and seven years old, a permanent space where they can discover Singapore's heritage in a fun and interactive manner.
Comprising three spaces, PLAY @ National Museum of Singapore draws inspiration from the Museum's collection such as the William Farquhar Collection of Natural History Drawings. Content is developed with the participation of parents in mind.
EXPLORE is the largest of the three sections and has interactive hands-on activities centered on themes such as photography, film and fashion. CREATE provides children an activity centre where they can create their own artworks. PERFORM will feature specially curated programmes in the performing arts.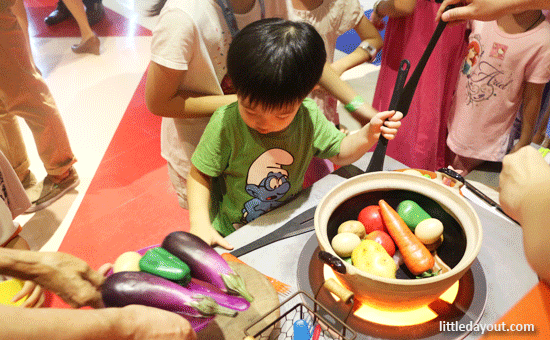 Director of the National Museum of Singapore, Ms Angelita Teo, said, "The National Museum of Singapore is always looking for new ways to engage our audiences, and our young visitors are no exception. Our ongoing revamp presents a great opportunity to create a permanent offering for them. PLAY @ National Museum of Singapore thus hopes to give our children an exciting and enriching museum experience, an offer them a lively area to look forward to with every visit."
DETAILS
PLAY @ National Museum of Singaore
National Museum of Singapore, Level Three
Opening Hours: 10 am to 6 pm daily
Free admission