Breakfast is the most important meal of the day. And, if you're looking for place to get an early bite with the kids, premium Korean burger bistro Burger+ (say that three times fast) at Wisma Atria now has their very first breakfast menu and kids set!
Breakfast at Burger+
Fluffy carbohydrates seem to be the signature breakfast food in many countries. That is also the case with the Korean breakfast sandwiches at Burger+ which come topped with four delicious fillings. Each signature breakfast set comes with a freshly made Americano, perfect to kickstart the morning.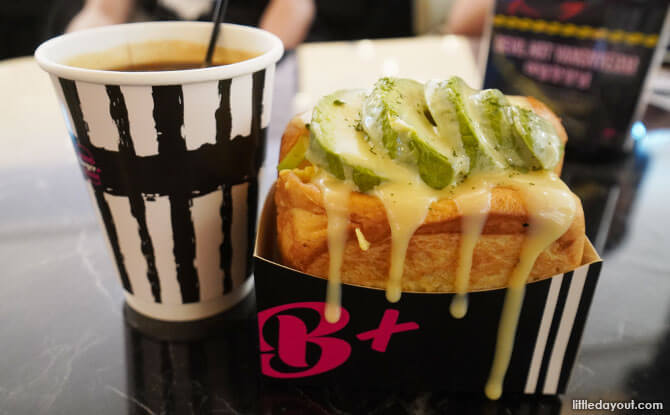 Want to try the Korean version of avo- toast? The Egg Toast Avocado sandwich at Burger+ is where it's at. It is topped with ripe buttery slices of avocado, creamy scrambled eggs and sweet mayonnaise. The brioche bread was extremely soft and fluffy and I preferred it to the other Korean toasts that I've tried around town.
If avocado is not your thing, you can't go wrong with the classics like Egg Toast Bacon & Cheese and Egg Toast Ham & Cheese.
If you're looking for something different, try the Egg Toast Beef Bulgogi, a personal favourite. I was won over by the raw egg which, when broken, layers a smooth texture over the beef, fried onions and sweet sauce. Yum!
Burgers for Kids – B+ Kids Set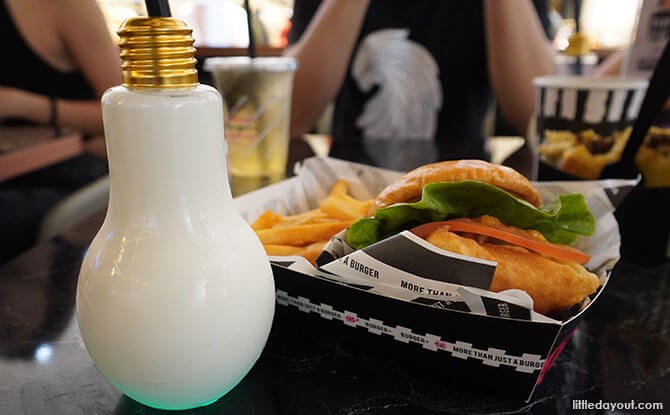 Kids are definitely not left out. There are kids sets for those aged 10 and below. The B+ kids meal also comes with fries and milk in a light-up lightbulb cup that you get to bring home after!
Choices include Mini Cheese Burgers, Mini Bulgogi Burger, Mini Chicky Burger and Mini Fish Burger.
Despite the smaller burger size, the ingredients were not compromised. Our Mini Fish Burger had a crispy battered fish fillet, lettuce and tomatoes.
The food at B+ gets an A from me.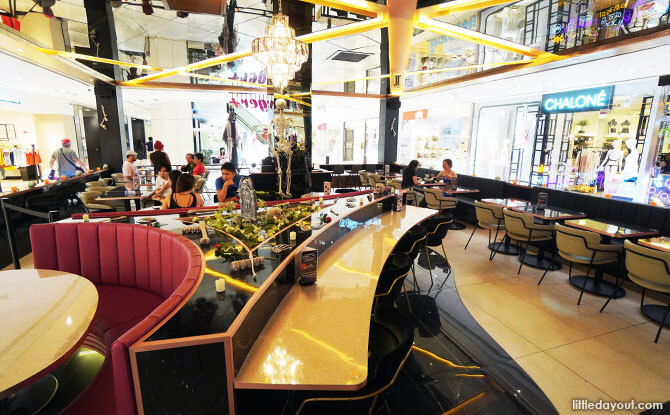 The Burger+ breakfast menu is available from 8 am to 5 pm at the restaurant which is located at Wisma Atria. The kids menu is available all day from October onwards.
Burger+, Wisma Atria
Where: 435 Orchard Rd, #01-37/38, Singapore 238877
Website