Get ready for an exciting time at Navy@Vivo 2023, returning to the waterfront at VivoCity from 17 to 19 November 2023. Back after a hiatus of four years, this event features both a shore exhibition as well as activities on the water that include ship visits and rides along the southern coastline of Singapore. There will also be activities like performances as well as activities for the young such as storytelling time.
---
Shore Exhibition: Immersive Theatre & Submarine Exhibit
Head down to the Central Court at VivoCity Level 1 for the Navy@Vivo 2023 shore exhibition.
Even if you did not manage to successfully ballot for tickets for some of the popular activities like the ship visit and boat rides, there is still plenty to see and do at the shore exhibition.
---
-- Story continues below --
You can learn about Singapore's ties with the sea and how the Singapore Navy protects our maritime interests.
Then, step into an immersive theatre and learn how the Singapore Navy conducts multi-dimensional operations against surface, air and sub-surface threats.
One of the most anticipated experiences at Navy@Vivo 2023 is the submarine exhibit where you can learn about the Singapore Navy's underwater operations.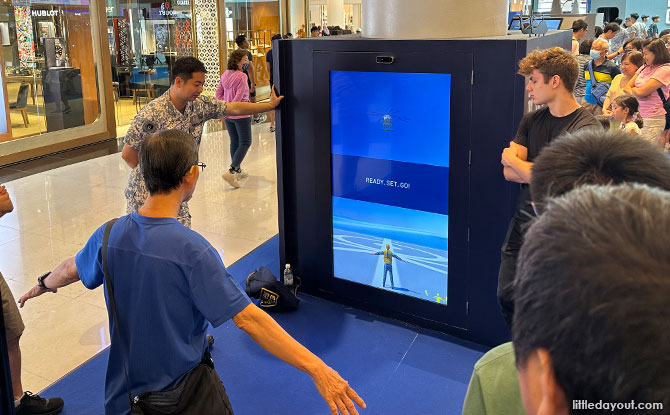 There are also phygital games, for example where visitors can try marshalling an incoming helicopter onto a ship.
The weapons handling zone is where you can try out various small arms.
At the popular kids zone, in addition to a station where kids can try on navy uniforms, there are other activities like colouring.
---
RSS Endeavour Ship Visit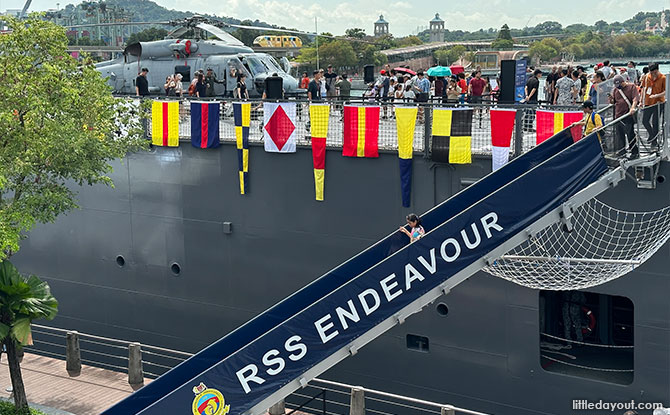 A highlight of Navy@Vivo 2023 is the chance to step aboard the RSS Endeavour, a Landing Ship Tank, one of the Singapore Navy's largest ships.
This ship visit is for those who have successfully balloted.
On board, visitors will get a chance to learn about its role and capabilities as well as the various operations and exercises that it has been involved in.
Amongst the military hardware on the ship's flight deck is the S-70B Seahawk Naval Helicopter. Visitors can learn about how the helicopter supports the operations of the RSS Endeavour while out at sea.
Do take note that while visiting the RSS Endeavour, visitors have to be prepared to pass through relatively tight spaces and climb a total of 12 flights of steep and narrow stairs. There are approximately 10 steps per flight, amounting to approximately 120 steps. Because of these steep stairs, visitors will need to be mobile to get around the ship.
The RSS Endeavour is docked at the VivoCity Promenade.
---
Fast Craft Utility Ride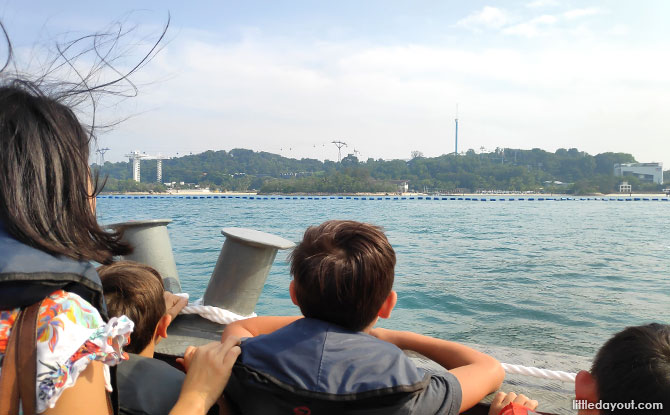 Another water-based activity at Navy@Vivo 2023 is the Fast Craft Utility (FCUs) ride!
This popular activity is also for those who have successfully balloted.
Take in the sights of the Singapore skyline while learning about Singapore's maritime heritage on this FCU ride. Listen to stories of Tanjong Berlayer and Long Ya Men (Dragon Tooth's Gate), see the oil refineries on Bukom Island and the Keppel and Brani container terminals.
The FCU might encounter choppy waves as it conducts its manoeuvres at sea. All visitors are required to wear life jackets before they board the FCU.
Take note that children need to be over 0.9 metres in height.
---
At the Amphitheatre on Level 3 of VivoCity, you can watch performances by the SAF Music and Drama Company with familiar tunes.
Another highlight will be the Boat Physical Training Demonstration by the elite divers from the Naval Diving Unit. They will demonstrate their prowess, strength and endurance in a gruelling boat physical training session.
When night falls, the SAF Central Band will perform familiar tunes from Pirates of the Caribbean, The Little Mermaid and the Singapore Navy's very own Navy Song, Onwards and Upwards.
These activities are for those who have successfully balloted for tickets.
---
Storytelling at library@harbourfront
Planned especially for the young ones at Navy@Vivo 2023 are storytelling sessions at library@harbourfront. The men and women from the Navy will be reading stories from the Ahoy, Navy! series of children's books, with a different story told at each session.
This is for those who have successfully balloted for tickets.
---
Balloting for the following activities took place in October 2023:
Fast Craft Utility (FCU) Ride with RSS Endeavour Ship Visit
RSS Endeavour Ship Visit
A Night Under the Stars with the SAF Central Band
The SAF Music and Drama Company Performance and Boat Physical Training Demonstration by Naval Diving Unit
Storytelling at library@harbourfront
---
Navy@Vivo 2023 is a free event and takes place from 17 to 19 November 2023, 9 am to 9 pm.
Find out more about Navy@Vivo 2023.
If you enjoyed this story, you may also like this other one about military history, this one about the Home Team Festival, or this one on camps and activities for the year-end holidays.