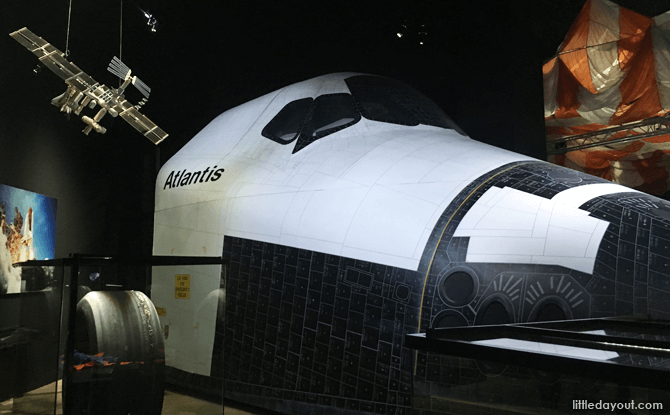 Every journey starts with a dream.
The ArtScience Museum's latest exhibition, NASA – A Human Adventure, charts mankind's dream of space exploration through artefacts, models and even a commissioned art project.
The exhibition showcases more than 200 historically significant items. These range from items as large as rocket engines to others as small as the enclosure that housed space-pioneering mice.
---
-- Story continues below --
Reaching Spaceward
The story begins in the first gallery: The Dreamers. Here, homage is paid to the men who imagined space exploration ahead of their time. These include visionaries like Leonardo Da Vinci and Jules Vernes. Two silent movies provide a window into how space exploration was imagined in the past.
The race heats up at the next gallery, Go Fever. Here, visitors can get an insight into the rivalry between the Soviet Union and the United States in the space race. During the early period, the race was dominated by the USSR and a replica of Sputnik, the first satellite launched into space, hangs above in stark reminder of this.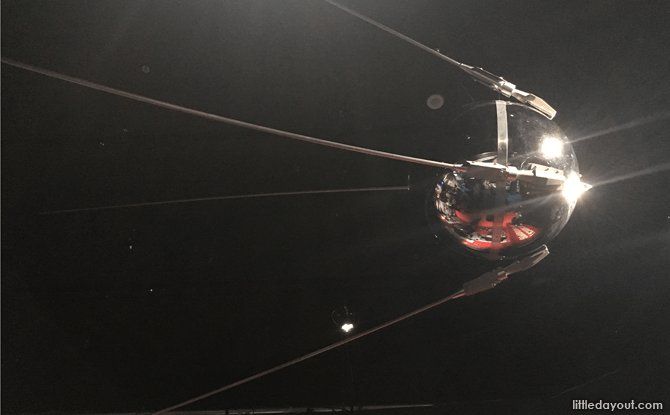 The next few galleries showcase the technology that brought men into space. Among the exhibits include a deconstructed 1/10 scale model of the Saturn V rocket and space suits worn by astronauts.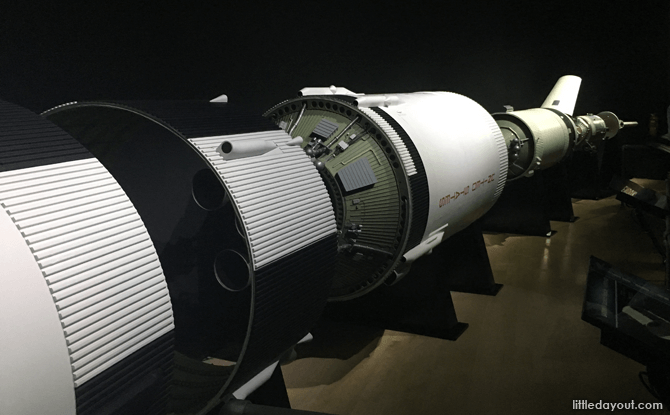 Another highlight at NASA: A Human Adventure is a full-scale construction of the iconic space shuttle's front section.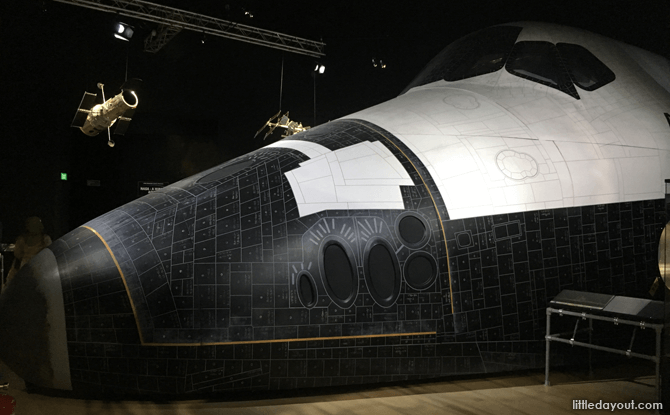 For a more sensorial experience, visitors can step inside the ArtScience Museum commissioned installation, Indonesia Space Science Society. Created by Venzha Christ, it invites visitors to listen to space based on the science of radio astronomy.
Visitors who are up for it can also take a ride on a G-Force Astronaut Trainer. This short ride can allow up to four visitors at a time to experience 2G or twice the force of gravity. Tickets to the G-Force Astronaut are priced at $6 (Mon to Thu) and $9 (Fri to Sun).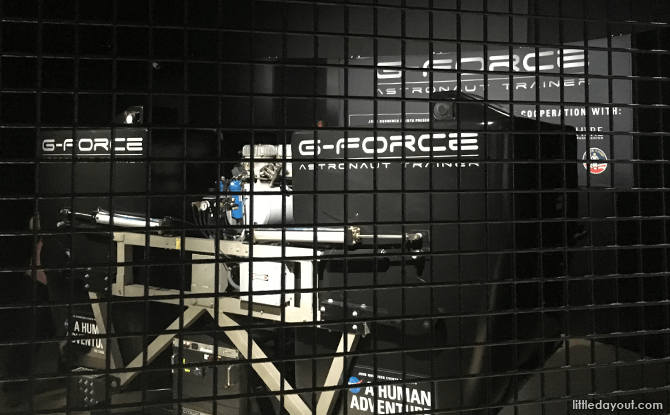 NASA – A Human Adventure
NASA – A Human Adventure opens at the ArtScience Museum on 19 November 2016 and runs till 19 March 2017. Fees apply.
Be prepared to spend some time reading about the various exhibits to better appreciate the stories behind the objects. Families with young children may want to join in the Space Quest Workshop on 2, 16 & 30 December to experience the exhibit through a one-hour workshop.