What do the kids dream of becoming when they grow up? Michelin-awarded chefs? Crime-busting police officers? Animal-loving veterinarians?
From 26 May to 25 June 2023, children can experience these and more at My Little 90's Job Adventure at Kiztopia Town @ VivoCity!
---
An Immersive Role-Play Experience Set in the 90's
Set in the nostalgic nineties, My Little 90's Job Adventure lets children aged 4 to 8 have a taste of the adult working life in a fun and challenging way.
---
-- Story continues below --
Kids "report for work" at uniquely themed shipping containers in Kiztopia Town @ VivoCity, a 1,010-square metre pop-up space at VivoCity's Outdoor Plaza.
Each container, comfortably air-conditioned, is in fact a role-play room specially designed to simulate real-life work scenarios.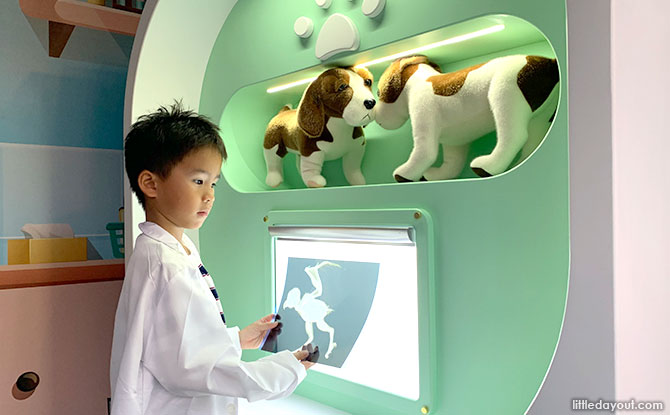 At Raby's Animal Clinic, for instance, aspiring veterinarians care for stuffed animals, using X-ray and medical charts to diagnose their ailments before determining the treatments necessary to get them back to health.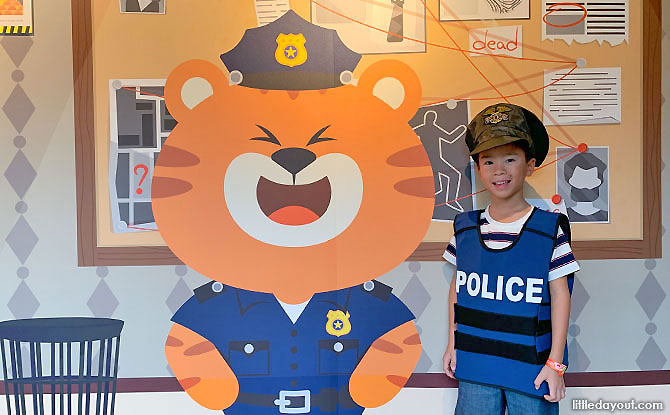 Over at Tiger's Station, little police officers examine the evidence found at a crime scene and use critical thinking skills to crack the case.
Young mail masters at Drago's Post Office can have fun sorting mail from all over the world. They make sure that letters are properly stamped and delivered to Kiztopia Town residents in good time.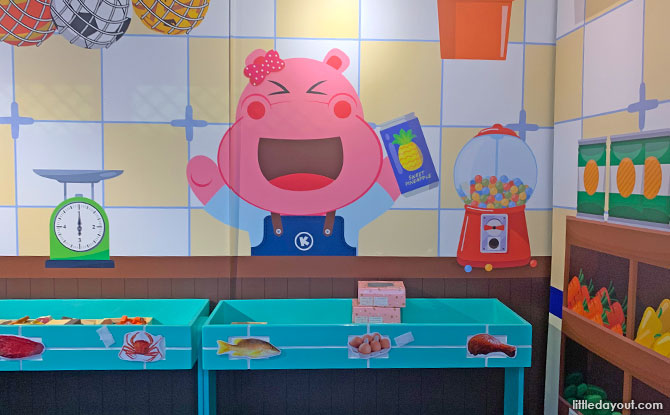 There's even a "mama shop" – Happy's Mart – where mini shopkeepers are tasked with stocking the shelves, checking the inventory and matching product prices!
With the opportunity to experience up to eight interesting professions alongside Kiztopia Friends, kids learn important life skills while gaining a better understanding of the world around them.
---
Rewarding Children for Their Hard Work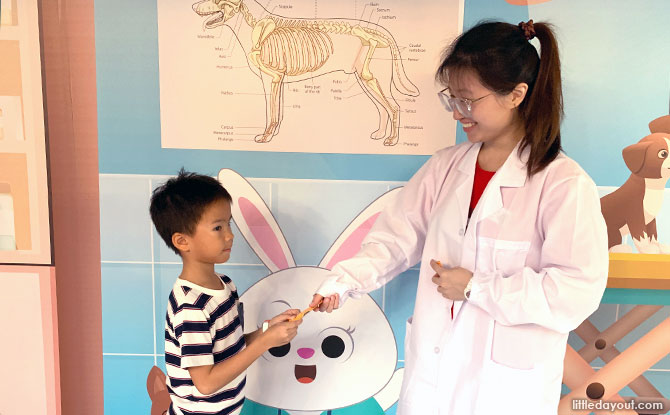 At My Little 90's Job Adventure, little ones also learn about the value of hard work.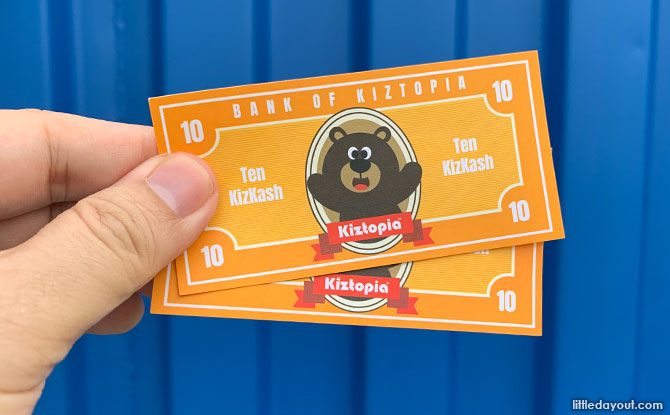 After completing each job, they earn a "salary" – in the form of KizKash currency, which can be used to redeem attractive prizes at the KizKash Exchange Store in Kiztopia Town @ VivoCity.
---
The Younger Ones Get To Play Too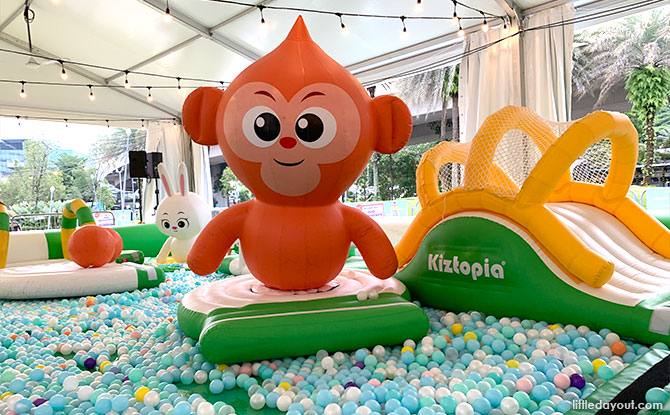 Not forgetting the younger ones, toddlers below 4 years of age can also join in the fun and enjoy playtime at Mark's Ball Pit and Tiger's Obstacle Race, while parents take a break at the nostalgically designed Parent Waiting Zone.
---
Help the Kids Land Exciting June Holiday "Jobs"
Tickets for four role-play at My Little 90's Job Adventure are now available online for $28. Other options like single-role-play tickets ($10) and two role-play tickets ($18) can be purchased onsite from now till 25 Jun 2023.
Each role-play station takes approximately 15 to 20 minutes to complete, and there are two exciting zones with four role-play stations each for selection:
Zone A – Bell's Kitchen, Eli's Workshop, Happy's Mart & Raby's Clinic
Zone B – Drago's Post Office, Honey's Factory, Mark's Building Site & Tiger's Station
Kiddos up for a whole afternoon of adventure can choose to attempt both zones in a day, or come back again another day for extended fun!
VivoCity Kids Club members enjoy a bonus 10% off standard ticket prices! Simply flash your e-membership card at the Kiztopia Booth at North-West Boulevard (near TANGS L1) or KizKash Exchange Counter at the Outdoor Plaza to enjoy the discount. Not yet a member? Register for FREE by following the steps listed here.
Who knew working could be so much fun?
For more information, visit the VivoCity website.
---
My Little 90's Job Adventure at Kiztopia Town @ VivoCity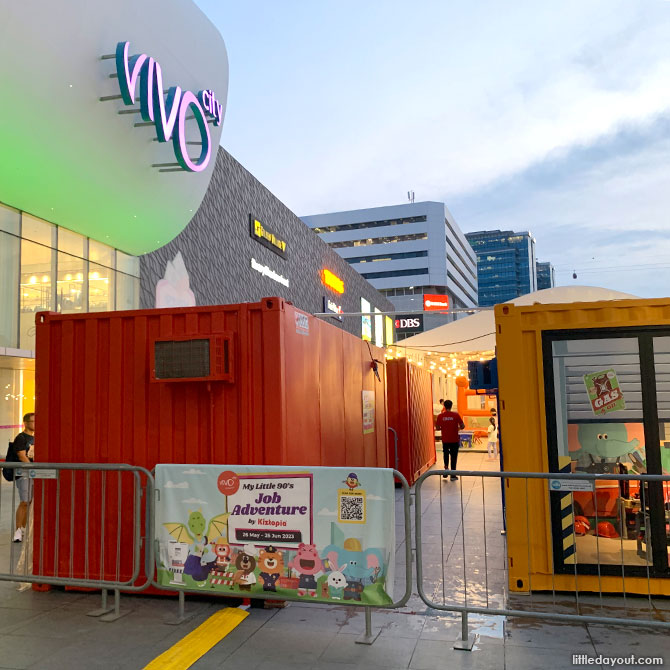 Where: VivoCity Outdoor Plaza, Level 1
When: 26 May to 25 June 2023
Operating Hours:
Mon to Thu: 3 pm to 9 pm
Fri to Sun / Public Holidays: 10 am to 9 pm
Website
This feature is brought to you by VivoCity.