Looking for fun family activities during the September holidays? A memorable day out awaits at My Family Fiesta @ SAFRA Punggol on Sunday, 8 September 2019!
Kids get to be big little bosses – engineering, golfing, or even presenting the news with swag. Adults can have the satisfaction of snagging good deals at a family bazaar. And everyone will have fun playing games, learning crafts, enjoying carnival bites and supporting child entrepreneurs at their booths!
Admission is free. So go ahead, bring the whole family down to My Family Fiesta @ SAFRA Punggol! Don't miss out on the following highlights.
---
SAFRA Punggol Kidz-Preneur – Big Little Boss Edition
Be inspired by, and maybe even learn a thing or two from, the little bosses tending their booths at SAFRA Punggol Kidz-Preneur! From carnival games to handcrafted items and customised services, there's something for everyone at this family-friendly event.
---
-- Story continues below --
Who knows, witnessing the market savvy of other children could just be the catalyst for your own little one to get started too!
---
Be A Big Little Boss For A Day

Other than entrepreneurs, children may be interested in becoming firemen, paleontologists, chefs, or even news anchors! Let them be big little bosses for a day as they try out these occupations and more at seven role-playing stations onsite!
Beyond the fun experience, kids will also learn values such as patience, perseverance and pursuit of excellence, which will empower them to overcome their day-to-day challenges.
Form a parent-child pair to complete at least two of these stations, and you'll receive a My Family Fiesta goodie bag, limited to the first 2,000 redemptions on a first-come, first-served basis!
Station 1: Little Engineer
Kids who like to tinker and create will have fun designing catapults that launch ping pong balls – using materials such as popsicle sticks, spoons, and cups!
Station 2: Little Paleontologist
Sift through sand to find bones and make paleontological discoveries! This station is a must-do for any dinosaur fan.
Station 3: Little Golfer (Parent-Child Activity)
Tee off on a mini golf course where precision is the name of the game. Your little golfer could just surprise you with a hole in one!
Station 4: Little Builder
Little ones will enjoy the challenge of sitting in a mini digger and working the claw-like bucket just like a professional builder!
Station 5: Little Fireman (Parent-Child Activity)
Children who have been dreaming of becoming firemen when they grow up can now have a go at "putting out fires" at Station 5.
Station 6: Little News Anchor (Parent-Child Activity)
Does your child love the camera? The little one could be the perfect candidate for the job of little news anchor! This activity is brought to you by SAFRA Digital Media Club.
Station 7: Little Pizza Chef (Parent-Child Activity) – This activity has been fully registered
Here's a job that not only fuels the imagination, but the tummy as well! Take part in a pizza-making workshop, brought to you by Pizza Hut!
---
My Amazing Family Bazaar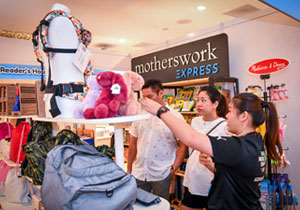 It's not just the kids who will be having the time of their lives at My Family Fiesta @ SAFRA Punggol. Adults can also enjoy indulging in guilt-free shopping, with good deals galore at My Amazing Family Bazaar!
Look out for attractive SAFRA member discounts on household and family-centric products! Non-SAFRA members will also get to enjoy special promotions.
---
Free Taekwondonomics Trial Class
Besides playing and shopping, you can also have fun working out at My Family Fiesta @ SAFRA Punggol by taking part in a free parent-and-child trial class at Taekwondonomics!
Limited slots are available on a first-come, first-served basis from 10 am to 11am and 1 pm to 2pm at Taekwondonomics, #01-02. Pre-registration is required via mySAFRA portal, mSAFRA app or at the Customer Service Counter.
---
Free Archery Trial Class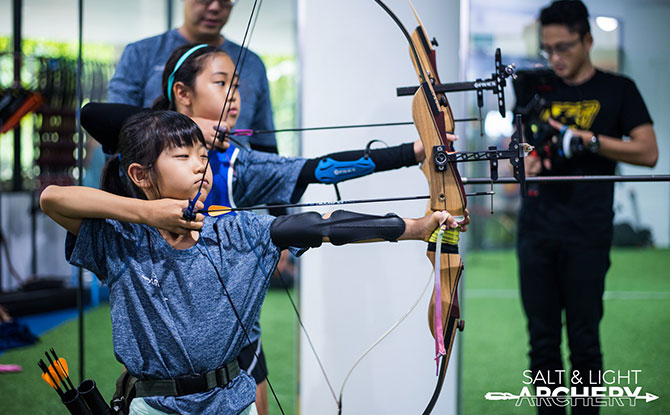 Think you have what it takes to hit the mark at archery? Parents can team up with their children to try out the sport at Salt & Light Archery! Trial classes will be taking place from 10 am to 2 pm and 3 pm to 6 pm. There are limited slots available on a first-come-first-served basis. Register 30 minutes before the start of the activity at Salt & Light Archery, #01-04.
---
Family Bowling Activity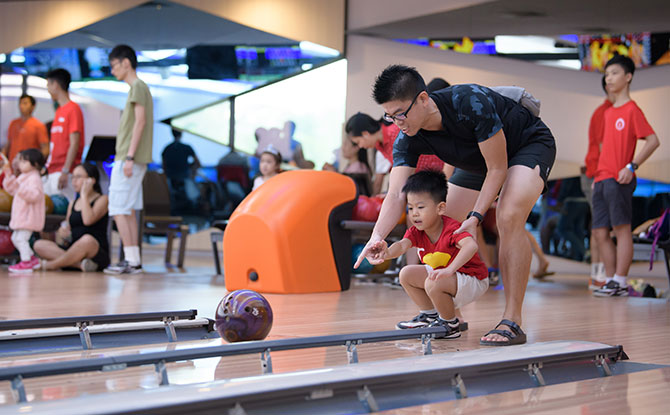 Hit the lanes with your child and give them a taste of bowling at Orchid Bowl! Get young keglers rolling away and you may just hit a strike!
There are limited slots for the family bowling activity and they are available on a first-come, first-served basis from 12.30 pm to 6 pm. Register at the Orchid Bowl check-in counter, #05-01, from 12 pm onwards. Do note that families may be required to share lanes.
---
Fringe Activities, Carnival Bites And More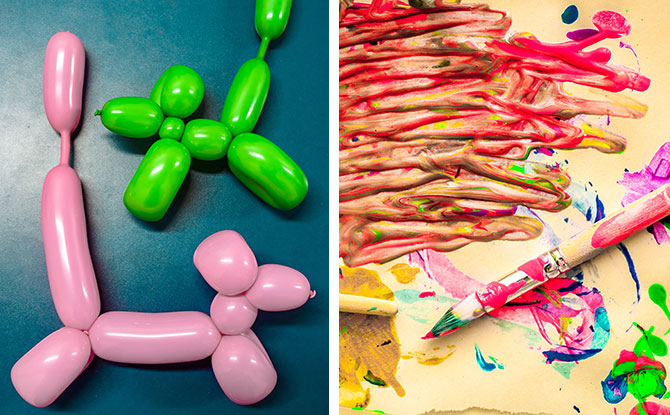 You can also expect many more exciting fringe activities at My Family Fiesta @ SAFRA Punggol. Try your hand at games such as 'Chicken Hunt' and 'Hungry Bunny', get a cute balloon animal sculpted, and engage in animal-themed crafts like bookmark-making and clay-modelling.
There will also be free flow of carnival bites such as chicken takoyaki, fruit slushies, candied apples and more!
You're also welcome to cheer on the babies taking part in the SAFRA Diaper Dash 2019, as they race across a three-metre track!
Organised by: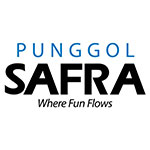 Supported by:
Event Sponsors:
Event Partner:
---
My Family Fiesta @ SAFRA Punggol
When: Sunday, 8 September 2019, 9 am to 6 pm
Website
My Family Fiesta is proudly organised by SAFRA Punggol and supported by Heybaby, making Singapore a great place for families.
This feature is brought to you by SAFRA Punggol.