We love it when old, familiar things get a contemporary update. MUSEUM LABEL, the retail arm of National Heritage Board, does a great job at this with surprising takes on local Singaporean items.
From reusable lunch boxes that look just like the paper ones we get at hawker stalls to a playful take on what it means to be a kan cheong spider, MUSEUM LABEL's cool heritage-inspired merchandise makes us want to belt out, "We are Singapore, We are Singapore".
We love it!
Scroll to the bottom to participate in our Giveaway!
MUSEUM LABEL 2-for-1 Promotion
What's more, from 2 August till 1 September 2019, just in time for National Day, MUSEUM LABEL is having an exclusive "Buy One Get One Free" promotion on selected merch.
---
-- Story continues below --
How's that for appealing to the Singaporean in all of us?
Here are some of the Singapore-inspired merchandise from MUSEUM LABEL that you can get so that you can proudly tout your "Singaporeaness".
Scroll down to the bottom of the story to find out how you can win some of this merchandise in our special giveaway.
Singapore-inspired MUSEUM LABEL Merchandise
---
Singapore Tabao Lunch Box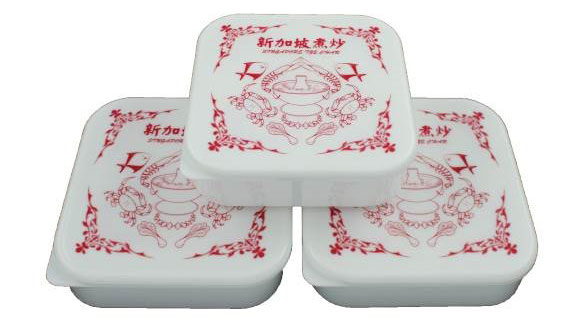 The familiar white paper boxes from hawker stalls and coffee shops gets a remake into sustainable, microwavable lunch boxes. Now you can go into eco-warrior mode and ask your favourite zichar stall to pack your hor fun into these reusable boxes.
Price: $18 for a set of three
---
Jiu Cheng Gao Eraser
This jiu cheng gao eraser looks almost good enough to eat. The edible kueh is made from rice flour, sugar and coconut milk. Admit it, there are many of us who still relish peeling them off layer by colourful layer to eat. While you can't eat the eraser version, we are sure it will still bring you plenty of joy and pleasure.
Price: $1
---
Fishbone Bowl Notepad

Way before the three "R"s became popularised, Singaporeans were already re-using scrap paper to make bowls to discard bones at the dining table. Now, MUSEUM LABEL's Fishbone Bowl Notepad can be used to take notes AND also comes with handy instructions on how to turn that piece of paper into the perfect bowl when the time comes.
Price: A4 Size – $3, A5 Size – $2
---
Merlion Totebag
We love these red and white bags that look just like their plastic counterparts. However, because they are re-usable, you can take them out to do your shopping without any guilt. As a bonus, the MUSEUM LABEL Merlion Totebag comes with printed fold lines so that it can be reduced into a tiny triangle, just like how we fold plastic bags to be stored.
Price: $8 each
---
Bountiful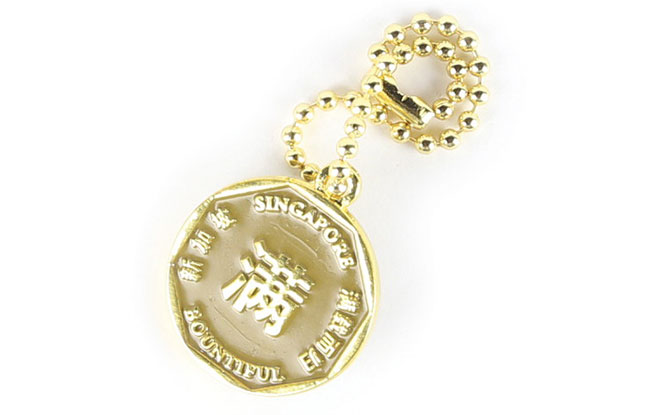 When was the last time you went to the supermarket and had to rummage for a coin to insert into the trolley? The Bountiful charm-in-keyring will solve that problem for good. Its design is reminiscent of ancient coins, which are believed to auspicious objects, and will bring you good luck the next time you need to unchain a supermarket trolley.
Price: $5 each
---
Superstition Dice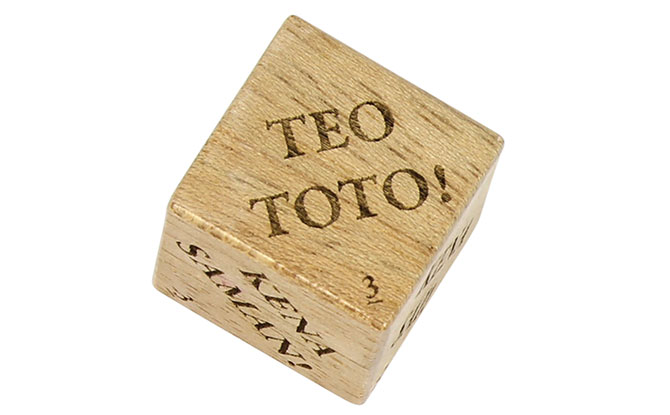 Do you feel lucky? Roll the dice – the Superstition Dice from MUSEUM LABEL. It comes with local expressions of luck with phrases like "Choy!", "Teo TOTO!", "Huat ah!" and "Touch Wood". If only there was a dice with auspicious sayings, we'd bring it along for next year's reunion dinner.
Price: $10
---
Kan Cheong Clock
We all know someone who is a Kan Cheong Spider, always in a state of panic and rushing about. The Kan Cheong Clock is a playful piece that takes this colloquial phrase and turns it into a time-keeper with a spider going round-and-round.
Price: $12
Where to Find the MUSEUM LABEL
The MUSEUM LABEL merchandise is available from the museum shops at National Museum of Singapore, Asian Civilisations Museum, Malay Heritage Centre and Indian Heritage Centre. These contemporary items provide a fun take on local culture and make Singapore heritage even more relatable.
You can also browse through the MUSEUM LABEL catalogue online here.
GIVEAWAY: Win A Set of MUSEUM LABEL Merchandise!
Little Day Out is giving away:
Two sets (retail value of $31 per set) of the following:
·         Bountiful (Gold)
·         Fishball Bowl Notepad (A4)
·         NMS Kueh Tutu Eraser (Set of 4)
·         NMS Totebag Merlion (Red)
·         Superstition Dice
---
This contest has closed. Congrats Jaclyn Lee and Sandra Lai!
---
All images: Museum Label by National Heritage Board