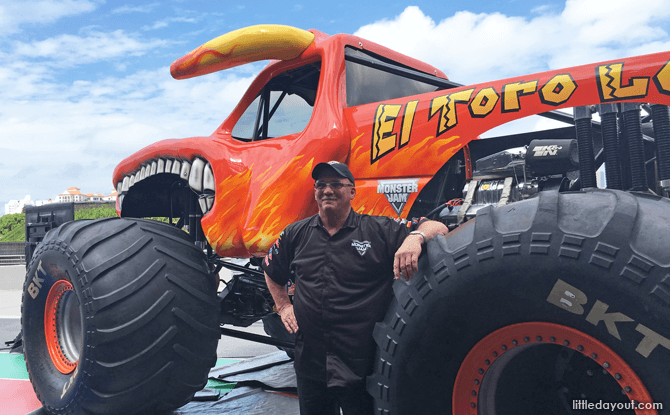 Get revved up for Monster Jam in Singapore, an action packed monster truck spectacular roaring into the National Stadium on 19 August.
Monster Truck Stars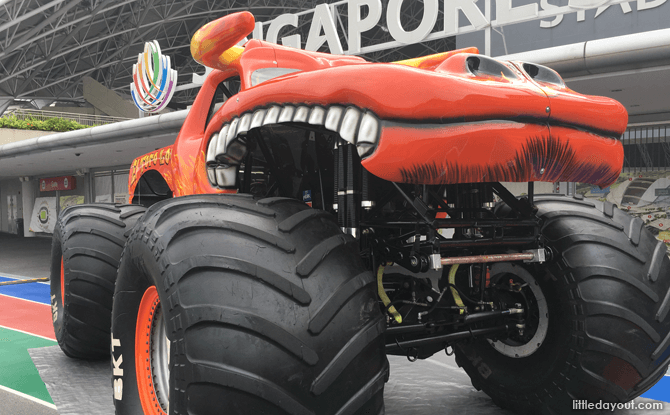 This will be Monster Jam's debut in Singapore. 10 raging monster trucks will take turns kicking up dust at the National Stadium where the field will be turned into an exciting dirt arena for the trucks. Fan favourites such as Grave Digger, Monster Mutt Dalmatian and El Toro Loco will be present to thrill the crowds at Monster Jam in Singapore.
The monster trucks each stand more than 3 metres high and are capable of going from 0 to 100 km/h in 3 seconds. Fans can look forward to high-adrenaline action as the trucks from Monster Jam go head-to-head with one another in championship-style racing and put up display of freestyle moves like donuts and big air jumps.
Adding to the action-packed show, freestyle motorcross riders will showcase high-flying acrobatics to thrill the crowds.
Monster Jam Pit Party
Before the start of Monster Jam, fans will be able to gain unparalleled access to the monster trucks at a Pit Party. At the Pit Party, fans can walk the track, take pictures with the monster trucks and meet their favourite drivers for autographs. The Pit Party experience will take place from 2 pm to 6 pm on 19 August, before the start of the main Monster Jam event at 7 pm.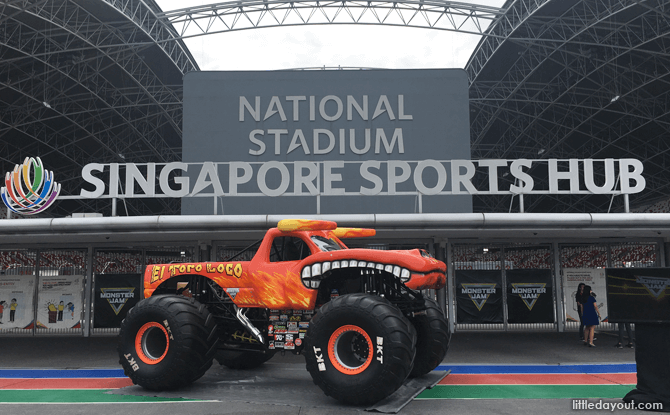 "Monster Jam has been delighting families around the world with its adrenaline-packed entertainment for over 25 years. We know Singaporeans are adopters of new, exciting entertainment and have no doubt we can fill the appetite," said Magnus Danielsson, Vice President of International Motorsports for Feld Entertainment Inc., owner of Monster Jam.
Tickets to Monster Jam in Singapore start from $25. Tickets go on sale from 29 May, 9 am.
Monster Jam in Singapore
Saturday, 19 August 2017