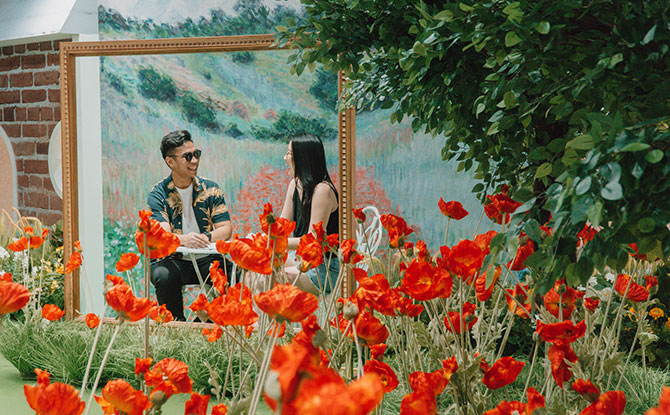 Art enthusiasts can immerse themselves in a Monet-inspired art installation at Changi Airport, Monet – A Journey through Seasons at Changi.
The installation is a joint collaboration between Changi Airport Group and the Museum of Fine Arts, Boston.
---
Impressionist Scenes
For those who are unfamiliar with the Museum of Fine Arts, Boston, the art museum was founded in 1870 and is the 20th largest art museum in the world. Also known as the MFA, the museum has one of the largest collections of Claude Monet's works outside of France in its permanent collection.
Claude Monet (1840 – 1926) is, of course, a French painter and regarded as the founder of the Impressionist style of painting. He is famous for his plein air paintings which capture the effects of light falling on a landscape.
---
-- Story continues below --
Monet – A Journey through Seasons at Changi: Art Installation at Terminal 2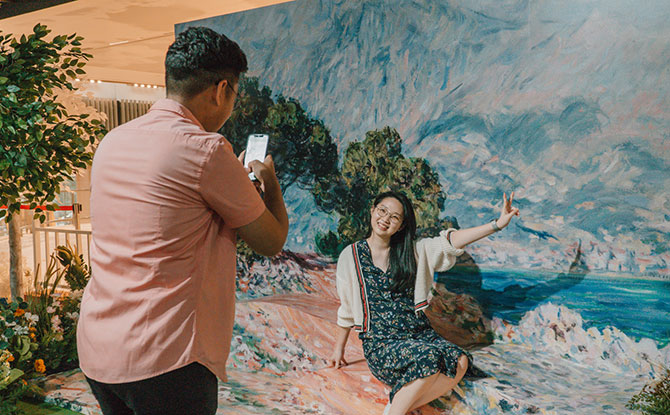 The walkthrough space celebrates some of Monet's most representative landscape works that he painted of his native France from the 1870s to the 1900s.​
For those who love Impressionist works, this is a chance to take a picture against a backdrop of some of the most famous paintings in the world.
At Changi Airport's Monet – A Journey through Seasons at Changi, you take a stroll through a path inspired by Boulevard Saint-Denis, Argenteuil, in Winter.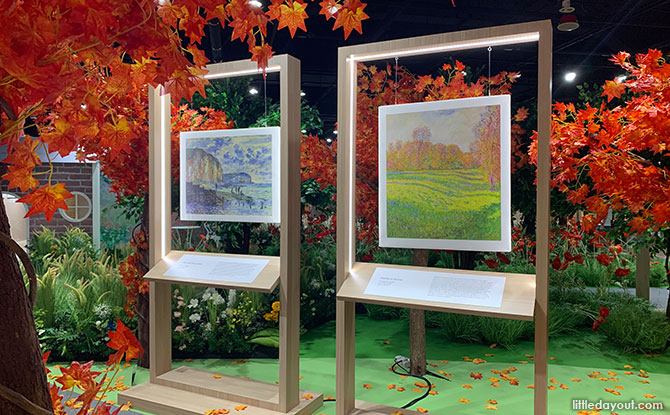 There are also prints of Monet's works, such a sun-drenched capes and coasts in the Côte d'Azur region for a spring scene set at Cap Martin.
Monet's beloved Giverny and poppy fields and lily ponds can be found at the summer setting, while the rocky cliffs of Petites Dalles on the English Channel coast represent Autumn.
---
Play Cottage – Kids' Gallery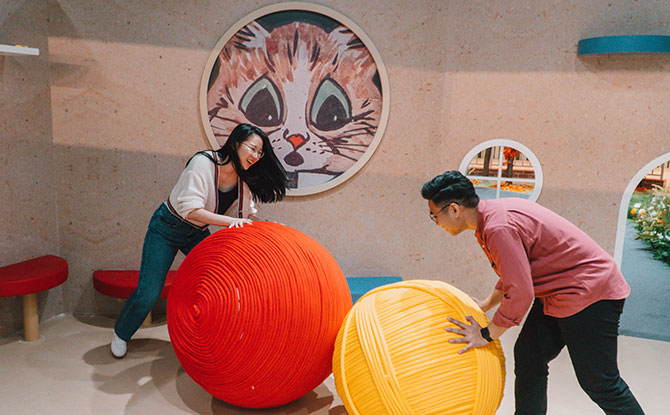 Hidden in the immersive experience is a Play Cottage inspired by artist Louis Wain's illustrations.
Kids can play pretend as cats amidst Louis Wain's illustrations of large-eyed cats.
The Monet – A Journey through Seasons at Changi art installation is located at Terminal 2, Level 3. It is close to the restaurants at the southside of the Terminal. It is open daily from 7 am to 11 pm. Admission is free.
Get more details here.