We can all do with a relaxing facial or de-stressing massage now and then. But between safe distancing constraints, endless Zoom work calls and the kids' home-based learning, it's not easy for many people to step out for some much-needed self-pampering.
The good news is, you don't have to. As with groceries, dining and retail, there are now many beauty businesses that make house calls so you can relax from the comfort of home.
Some were set up as mobile services right from the start, boasting not only years of experience but also stringent hygiene practices. Others are brick-and-mortar salons that have added home services to their lineup, with COVID rules and regulations factored in. In any case, if you have any doubts about health and safety, be sure to clarify directly with them before booking.
Here are some established players to call for a session of home-based indulgence.
Mobile Beauty Services: Nail Services
Move Manicure
The services are carried out by certified manicurists using organic nail polish that's safe for new mothers and the elderly. You can also top up $25 to enjoy a hand and foot spa experience. Making an appointment at a time that suits you is easy-breezy here – you can do so with its online booking system. Same-day bookings can be arranged with a phone call. There's no transport fee for services over $100, and just a small charge of $10 otherwise.
---
Auum The Honest Nail Spa
Definitely the place for expectant mums, kids or anyone concerned about toxic ingredients. Not only do they only use reputable 5- and 9-free nail polishes from brands like Butter London and Deborah Lipmann, the products are also vegan, cruelty-free, hypoallergenic and biodegradable. Manicurists follow strict hygiene standards and most of the tools are disposable.
---
The Nail Social
Styled as a socially conscious business, this salon aims to provide vocational training and employment to local marginalised women who have difficulty finding work. Most of the products used or sold are non-toxic (safe for mums and kiddos), eco-friendly, cruelty-free or fairly traded. There is a minimum spend of $80 for house calls and a 50% deposit is required to confirm the booking. Services are provided island-wide, though the transport fee ranges from $20 to $55 depending on location.
---
Massage & Spa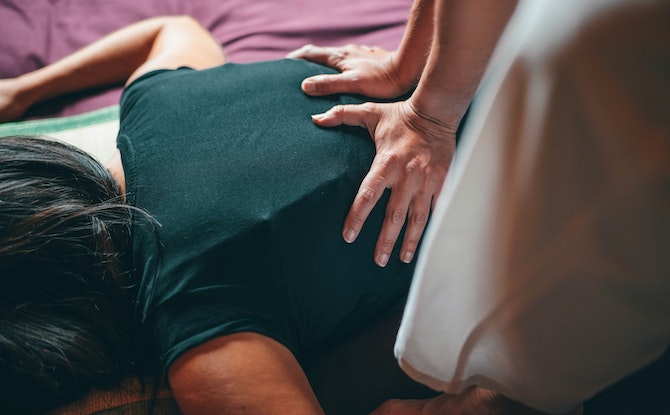 SoleHouse
Not only do they offer high quality relaxation, remedial (pain relief) and foot massages by certified therapists with a minimum of five years experience, services are available seven days a week and run till midnight. It's even possible for therapists to reach you within the hour. There's nothing you need to prepare as equipment, towels, creams and oils are all provided. Prices listed are all-inclusive, so there are no additional fees for transport, but sessions that finish past midnight will incur a $30 charge.
---
The Outcall Spa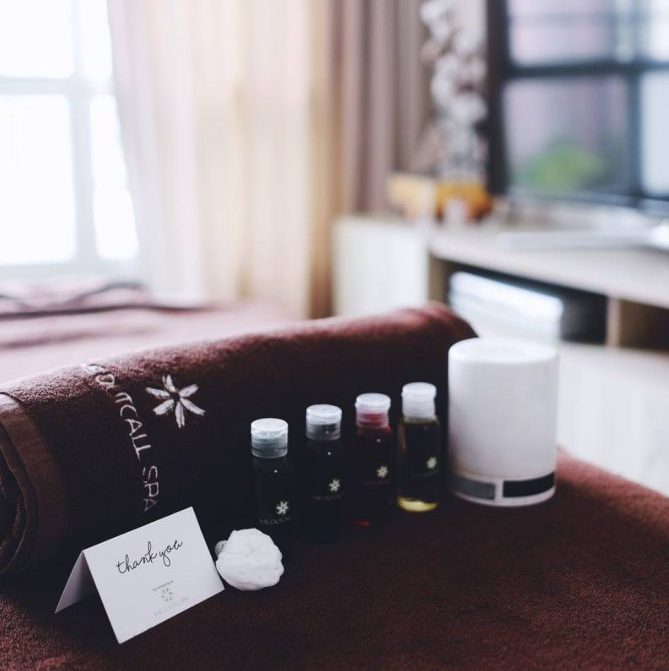 Started in 2016, this sprung from the belief that your home is the best place for a relaxing spa massage. No need to travel, dress up or fret about making it to your appointment on time. Massages are carried out by certified and trained therapists who come to your place fully equipped to create a spa station, right down to a spa-sized massage bed. Besides standard massages like Swedish abd Deep Tissue, they also offer pre- and post-natal massages. Services run till 2 am – perfect for when you need to wind down after a long day.
---
Massage On The Go
There's a wide range of massages available here, from Swedish and Shiatsu to deep tissue, foot reflexology and a "sleep well" massage. Booking is easy and seamless – simply select the service you want, add it to your cart and proceed to checkout, after which you can indicate the date and time you want. The business has made it to the Singapore's Finest Services and Best In Singapore lists, so you know you're in good hands.
---
Aleyda Mobile Spa
A well-established player that's been around since 2010, this business was started to heal bodies and spirits through therapeutic massage. Therapists bring along ergonomic massage equipment, fresh linen and spa music so really all you need to do is set aside space. Its pre- and post-natal massages are highly rated. Bookings can be done via phone, WhatsApp or online.
---
Facials, Hair & More
---
The First Refresh
It's got everything you need to look fab without even having to step out of the house – facial, haircut, lash lift, brow grooming and mani-pedi. All beauty consultants are highly experienced and rigorously vetted. Prices are transparent and fair, plus a portion of proceeds go towards initiatives by Daughters of Tomorrow, a local charity that provides sustainable job opportunities for underprivileged women.
---
Urban Company
This home service platform offers a diverse range of beauty services, from facials and lash extensions to mani-pedis and haircuts for women, men and kids. Services are all carried out by trained professionals and there are no hidden costs. Sanitised tools and equipment are brought along by the service providers and they'll also clean up afterwards so you don't have to worry about leftover mess.
---
The Big Blow
If you're looking to get your hair and makeup done before a big event, book a session here and get everything done while you sit pretty at home. There's even an option for a sunless airbrush tanning service to help you achieve a goddess-like glow.