"To learn to read is to light a fire; every syllable that is spelled out is a spark."
Victor Hugo
Indeed, reading brightens a child's world, opening up endless possibilities. With the many intellectual, social, and emotional benefits that reading brings, it is important to start little ones on the right foot.
The MindChamps Reading Programme at Changi Airport is designed to give three- to six-year-olds a solid foundation for lifelong learning. Not only does it impart essential reading skills, it also instills a mindset for confidence and higher order thinking.
This is achieved through the adoption of a syllabus that is the result of extensive research and development, taught by high-calibre trainers, in a spacious and conducive learning environment.
---
-- Story continues below --
At 11,000 sq ft, the MindChamps centre at Changi Airport Terminal 3 is the largest one in Singapore, boasting an open ambience accentuated by a high ceiling and natural lighting.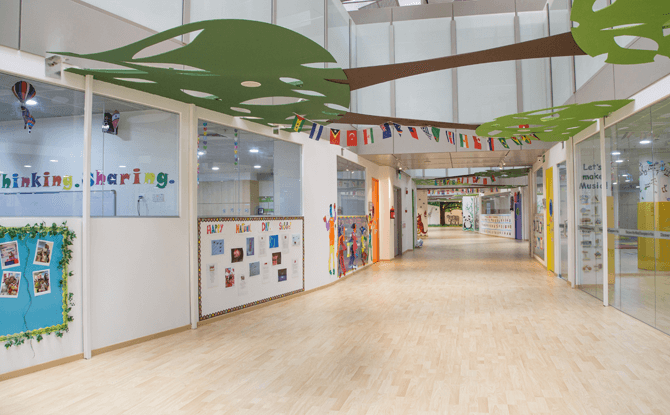 Develop Critical Skills for Gaining an Edge in Primary Education and Beyond
With such an inviting environment, children enrolled in the MindChamps Reading Programme at Changi Airport are better able to focus on developing essential reading skills that will stand them in good stead for the MOE curriculum. These include:
#1. Engagement
An engaged child develops a love for reading, which naturally progresses to writing.
#2. Active Understanding
This is the ability to truly comprehend and interact with words in the areas of reading, writing, speaking, and listening. Active understanding supports the development of analytical and higher order thinking skills in a child.
#3. Narrative Intelligence and Higher Order Thinking Skills
By doing immersive reading and using theatre strategies, trainers from the MindChamps Reading Programme nurture little ones' logical thinking, sequential understanding, and the ability to ask the right questions.
#4. Phonemic Awareness
Children need to hear the individual sounds that make up words in meaningful context, to be able to master the language.
#5. Phonics
Here's the difference between phonics and phonemic awareness: the former is the relationship between sounds and written symbols, while the latter involves sounds in spoken words. The MindChamps Reading Programme's "Say and Sing Phonics" method has helped many children connect sounds with their symbols.
#6. Fluency
When children hear and model themselves on good readers, they are able to understand the natural flow and rhythm of the language. This helps them to be fluent in it. At the MindChamps Reading Programme, they learn from the best through rhyme, rhythm, repetition, and songs – and have lots of fun!
#7. Vocabulary-building
Growing a child's appetite for vocabulary goes a long way in the mastery of the language. With the vast amount of reading material in MindChamps' Read-along Library, children can pick up new words as they learn through stories, rhymes, and alliteration.
#8. Structural Awareness
Children will naturally develop an awareness of how words in a sentence fit together through the sharing of ideas, songs, and stories verbally. The key is to facilitate for frequent conversations and learning opportunities.
Learn from Highly Qualified Trainers
Cultivating these eight skills in young children with limited attention span is not easy. Lessons have to be fun and interactive to capture their attention while being filled with learning opportunities.
The trainers from the MindChamps Reading Programme are selected through a stringent hiring process and are required to complete 100 hours of training for their accreditation. Passionate about imparting language skills to the young, they help children learn through multi-sensory experiences such as role-playing, craft, dramatic reading, and music.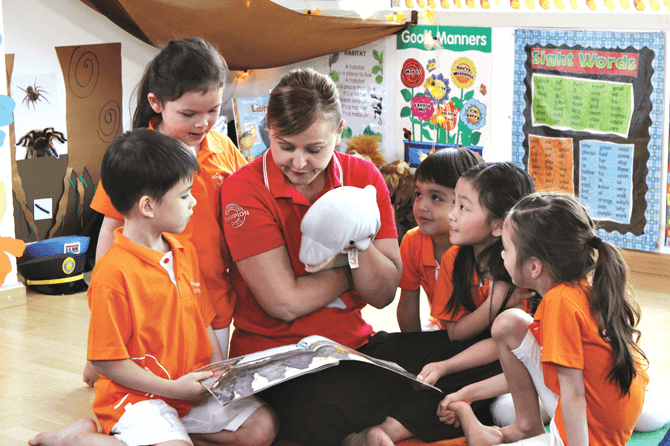 "…the trainers at MindChamps are very professional and I am amazed at their ability to handle children, especially in getting them to settle down and paying attention in class," said Madam Hong Yuqin, parent of MindChamps student Felicia Chin.
Benefit from a Literacy Assessment
Prior to enrolment, each child will be given a literacy assessment to determine which reading programme is most suitable for him or her. The MindChamps Literacy Assessment is one of the most comprehensive and accurate measures of a child's reading and writing ability in the world.
After the assessment, children will be placed in one of three reading programmes based on their literacy level – Joey (beginner level), Panda (intermediate level), and Dolphin (advanced level) – to facilitate effective learning.
Be Close to Planes, Shops, Food and More
Whether they are joeys, pandas, or dolphins, students at the MindChamps Reading Programme at Changi Airport love the idea of going to the airport for classes. After all, this is no ordinary airport, but the world's number one!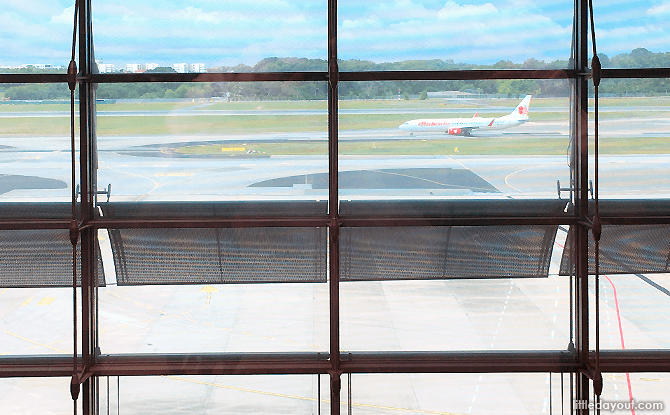 While children get all excited about the planes at Changi Airport, parents enjoy the shopping and dining options available there. After dropping the juniors for their classes, they can have a cuppa, run some errands, or enjoy some retail therapy, before picking the kids up two hours later.
It seems that when it comes to location, the MindChamps Reading Programme at Changi Airport passes with flying colours!
MindChamps Reading Programme At Changi Airport
To book a complimentary literacy assessment, email marketing@mindchamps.org with the subject header "CT3". Leave your name (parent's name), email address, mobile number, and quote "Little Day Out".
For more information, please visit http://mrw.mindchamps.com/.
This feature is brought to you by MindChamps Singapore.