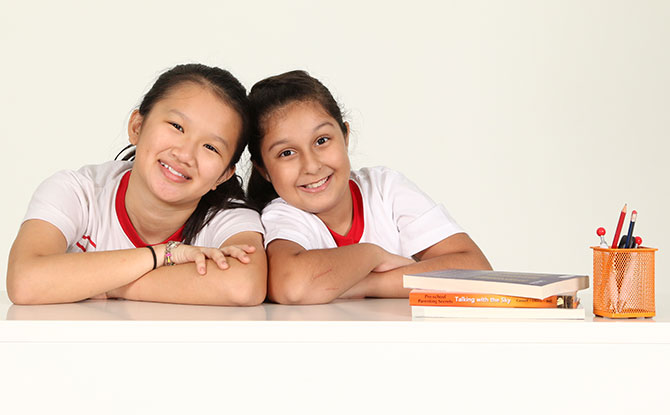 With constant chatter about milestones, achievements, and grades, the importance of a student's journey can be overshadowed. Children sometimes forget that they are all born champions. And this is where MindChamps Academy, an out-of-school learning environment, steps in to put first things first again. By inculcating the right skills, attitudes and values to make students ready for life, MindChamps Academy is Singapore's first integrated enrichment programme backed by MindChamps proprietary learning techniques.
The MindChamps' Champion Mindset sets the tone at the MindChamps Academy. Designed to celebrate the individual's uniqueness, the Champion Mindset reminds children to look beyond conventional wisdom in overcoming adversity to achieve success.
The result is self-esteem and confidence, crucial for children taking that big step from pre-school to primary school. With confidence comes the ability to question without fear in the classroom, ensuring that our children actually understand what they are being taught.
The 3-Mind Learning Approach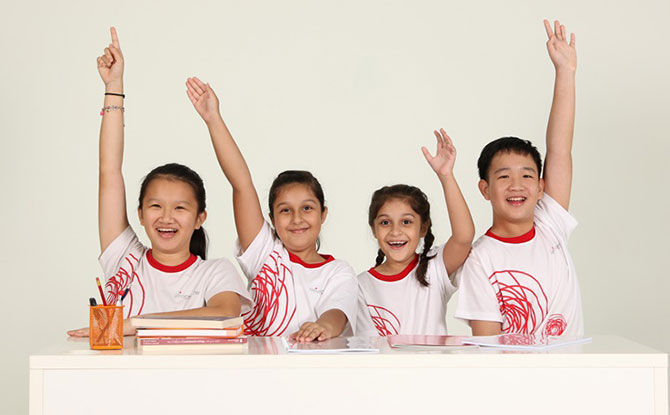 The Champion Mind makes up one part of the 3-Mind Learning Approach, and is complemented by another two key areas – the Learning Mind, and the Creative Mind.
---
-- Story continues below --
The Learning Mind will see students picking up practical "how-to" strategies and techniques for processing and applying information, while the Creative Mind encourages them to use their imagination to think outside the box and generate new ideas.
With the 3-Mind Learning Approach, the MindChamps Academy strives to break away from the limitations of rote learning to achieve more productive and enjoyable learning outcomes.
Understand, Store, Recall
When making that transition to primary school, children are often daunted by the sheer variety of facts and figures presented. The challenge for many is in processing, and thus retaining, all that information.
Through the Hour-Glass Model approach to learning, students at the MindChamps Academy will develop a balance between knowledge control and acquisition on the one hand, while achieving creative synthesis and an ability to problem-solve on the other.
Broken up into three stages – Active Understanding, Active Storage, and Active Recall – the Hour-Glass Model approach will empower your child, so learning is fun and exciting! Under the mentorship of the MindChamps Academy, students will develop skills and techniques to manage information in a controlled manner.
Watch as your child grows from strength to strength, and effectively turn abstract concepts into well-built ideas and strategies for use in creative and expository writings.
Starting Them Young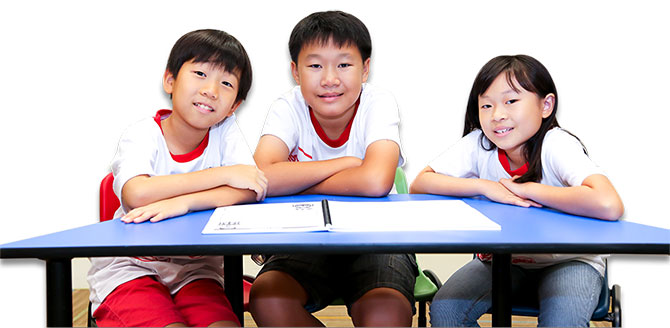 Just as we invest in the first few years of a child's life to ensure that they have the skills fundamental to their future well-being, the same goes for those first few years our children begin formal education.
With Chinese (Primary 1 only) and Integrated English and Math programmes in place for Primary 1 and 2 students, the MindChamps Academy will equip children with the necessary social and academic competency for this new phase of their lives, ensuring that they are ready to learn, and learn some more!
About MindChamps Academy
The MindChamps philosophy grew from a passion for filling the gaps in education systems all around the world. With a focus on honing skills and developing learning strategies, MindChamps is more about the 'how' than about the 'what'.
Using key elements from MindChamps' famous Thinking Cap Programmes, together with their signature Champion Mindset, Creativity, Communication and Optimal Flow Method™ Learning processes, MindChamps Academy is the destination where a child BECOMES.
To find out more about the MindChamps Academy, click here.