Breakfast at McDonald's Singapore is getting a new item with the introduction of the McDonald's Donut Sticks on Thursday, 27 February 2020, for a limited time only.
McDonald's Donut Sticks
The new McDonald's Donut Sticks are elongated dough pieces which are crisp on the outside and chewy on the inside. Golden brown, the Donut Sticks are coated with a sprinkle of cinnamon sugar for a sweet and crunchy bite. These will be available while stocks last.
Of course, dough sticks are nothing new when it comes to breakfast in Singapore. Many already love having the local favourite dough sticks, youtiao, as part of their breakfast routine.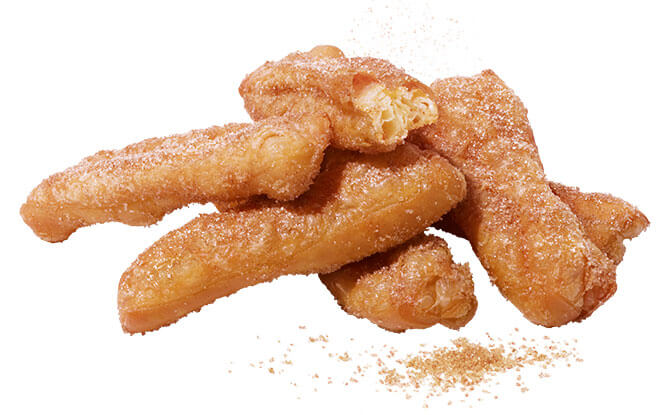 The McDonald's Donut Sticks differ from the youtiao as they come with a dusting of cinnamon sugar. Youtiaos also come as a pair which can be satisfying torn apart. In fact, some may say that the Donut Sticks are closer to the sweet Spanish fried dough pastry – churros.
The Donut Sticks will be available a la carte from $2.20 or with a McCafe Premium Roast Coffee from $3.
They follow the recent re-introduction of McGriddles, originally a breakfast item which has now been made into an all-day item. Unlike the McGriddles, the Donut Sticks at McDonalds are only available during breakfast hours.
Get them from McDonald's restaurants (except Science Centre Singapore and LIDO), McCafé, via McDelivery and GrabFood, while stocks last.