There's no running away from it, face masks are an indispensable part of daily life now. But beyond the mild discomfort, wearing them for prolonged periods has given rise to another commonly reported problem – maskne i.e. acne caused by masks.
Definition of Maskne
Dr Low Chai Ling, medical director of SW1 Clinic, says: "Wearing masks may cause acne outbreaks and clogged pores because of the occlusive nature of the masks, especially for acne-prone skin."
"The skin cannot breathe as easily and there may be increased trapping of moisture, oil and bacteria. If you are wearing makeup under the mask, this may aggravate the problem too. Friction between the skin and the masks may also lead to increased sensitivity of the skin," she explains.
If you find yourself experiencing pesky zit outbreaks on masked areas like cheeks, chin and jawline, try tackling them by adjusting your skincare and makeup routines with these tips.
---
-- Story continues below --
Tips for Treatment of Maskne
---
1. Switch to a Mild Cleanser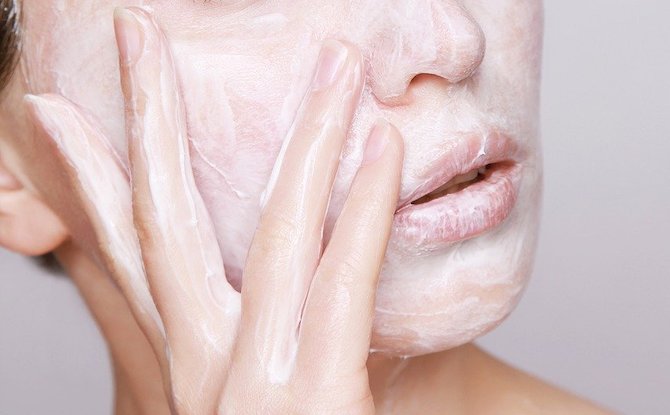 You don't need harsh products that strip skin of all moisture and natural oils (hence the squeaky clean feel) to get an effective cleanse.
"Nowadays the consensus is that we should be using the mildest cleansing products that do not over-dry our skin. More frequent cleansing with mild products that do not disrupt the skin's natural pH and barrier is key to healthy clear skin," says Dr Low.
Try: La Roche-Posay Toleriane Caring Wash; Bioderma Sensibio Mild Cleansing Foaming Gel, $33.90
---
2. Keep up the Moisture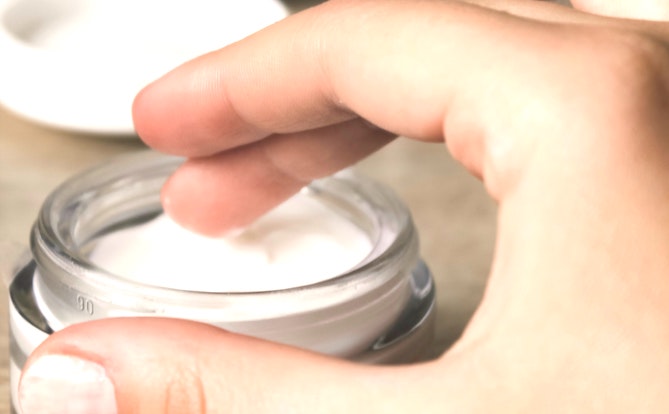 Never skimp on skin hydration. Given our hot, humid climate, it can be tempting to do away with moisturiser but that would be a mistake.
When skin lacks adequate moisture, it usually responds by producing more oil to compensate. In other words, skipping moisturiser will likely make skin even oilier and prone to pimples and clogged pores. In addition, moisturiser also reduces the amount of chafing and rubbing from masks.
If you have oily or acne-prone skin, opt for lighter gel-based or fluid moisturisers that don't leave a greasy film. Those with dry or sensitive skin may require thicker, richer products with ingredients like ceramides. fatty acids and vitamin E to help repair the skin barrier and lock in moisture.
Try: Hada Labo Hydrating Water Gel, for oily skin; Senka Deep Moist Gel Cream, for normal to combination skin; Medicube Red Cream, for dry skin; and Vichy Aqualia Thermal Rich Cream, for very dry and sensitive skin.
---
3. Blot and/or Mist Throughout the Day
Dr Low advises removing you mask from time to time during the day to blot away excess oils, particularly for those with oily skin type.
"After blotting, freshen your skin by spritzing on a cooling or blemish-control facial mist. If your skin is dry, you may want to maintain moiosture by using a more hydrating facial mist throughout the day," she says.
Try: The Body Shop Mint Mattifying Face Mist, $12; Uriage Thermal Water
---
4. Use a Targeted Spot Treatment
Look out for ingredients like salicylic acid, glycolic acid, sulfur and witch hazel – proven zit-zappers that clear away dirt and impurities, speed up skin renewal or curb inflammation.
Benzoyl peroxide is also a highly effective ingredient for killing acne-causing bacteria, as is tea tree oil which has natural anti-bacterial and anti-inflammatory properties. However, those with dry and sensitive skin may find them too harsh so do proceed with caution or apply plenty of moisturiser.
Some spot treatments also contain niacinamide (or vitamin B3) and vitamin C to help repair skin and reduce post-acne scars and dark marks.
Try: Atorrege AD+ Acne Spots, $59; Derma E Very Clear Acne Spot Treatment; Thursday Plantation Blemish Gel, $11.60
---
5. Go Easy on Makeup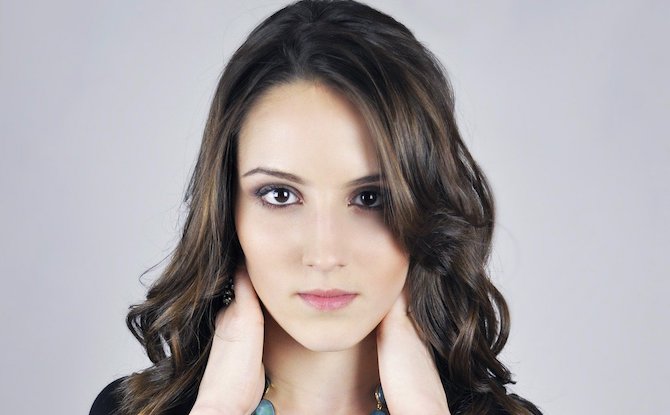 Ideally, avoid using foundation, particularly liquid and cream formulas, when you're in the midst of a breakout.
However, if you feel like you must have some colour coverage when at work or heading out, try using a lightweight or medicated BB product that's formulated for sensitive and acned skin instead. You should also pick makeup labelled as non-comedogenic or oil-free.
Try: SW1 BB Crème Anti-Acne, $64.20; D Program Allerdefense Essence BB; Dr. G Hydra Intensive Blemish Balm SPF30/PA++, $55.90 
This story contains affiliate links. This means we earn a small fee if you purchase something through a link from our website. There is no additional cost to you. This helps to support Little Day Out and keeps us going.