We know Singapore's perpetually hot and humid weather doesn't make anybody feel like layering more skincare on their face than absolutely necessary. Especially when we still have wear a face mask on top of that.
Sunscreen, however, absolutely falls under the 'absolutely necessary' category. The intensity of the sun here makes UV protection a must. And besides, you wouldn't want to end up with a two-toned face from mask-wearing.
To make it easier for you to keep up this essential skincare step, we've compiled some of the most lightweight, breathable and comfortable sunscreens to wear under face masks.
---
Mask-Friendly Sunscreens
Anessa Perfect UV Sunscreen Skincare Milk SPF50+/PA++++, $41.90
---
-- Story continues below --
A topseller in Japan, this has just been upgraded with technology that provides stronger UV protection the hotter, wetter, sweatier and more humid it gets. It's friction-resistant so it won't rub off easily on masks, and also absorbs moisture in the air to lessen the discomfort caused by humidity. Bonus: a newly-added beautifying powder lends skin a smooth finish and soft-lit look.
Buy
---
Sigi Skin Morning Glow Hydrating Physical Sunscreen SPF50/PA++++, $58
This sunscreen also boasts a newly improved formula that's suitable for mask-wearing. Containing 2% niacinamide, hyaluronic acid and avocado and acai extracts, it not only prevents makeup from pilling after long hours of mask-wear but also reduces skin redness.
Buy
---
d program Allerdefense Essence N SPF50+/PA+++, $40.90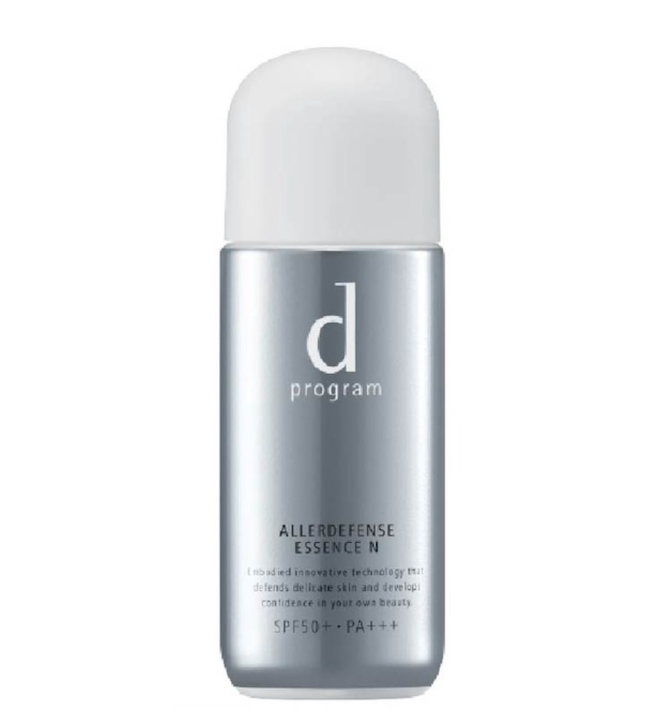 Made for sensitive skin, this forms a film on skin that doesn't just block out UV rays but also fine particles, pollutants and allergic substances. Super hyaluronic acid keeps skin moisturised while antioxidants deliver anti-ageing benefits.
Buy
---
Sunplay Watery Cool UV Lotion SPF75/PA+++, $17.70
No need to worry about feeling hot and bothered with this sunscreen which delivers a minty-cool sensation. Goes on water-light and dries to a non-sticky, transparent finish.
Buy
---
L'Oreal UV Defender Matte & Fresh SPF50+/PA++++, $29.90
Oily and combination skin users will appreciate how this instantly soaks up excess sebum to reduce shine and pore visibility. Sets to a dry matte finish that will hold up under temperatures of up to 45°C and 80% humidity.
Buy
---
Shiseido The Perfect Protector SPF50+/PA++++, $65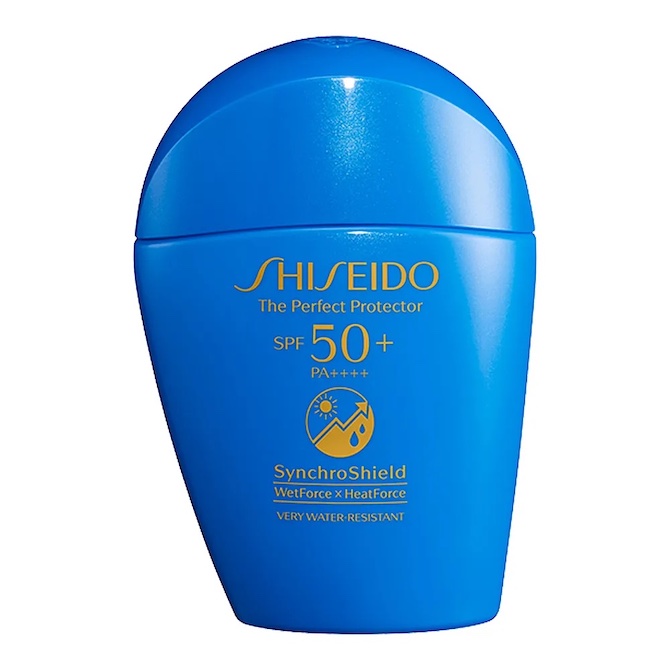 Its protective veil becomes stronger when exposed to water, sweat or heat, so you can sure your sun protection will hold up even on very hot days. The pleasant scent is a nice plus.
Buy
---
Biore UV Perfect Face Milk SPF50+/PA++++, $15.50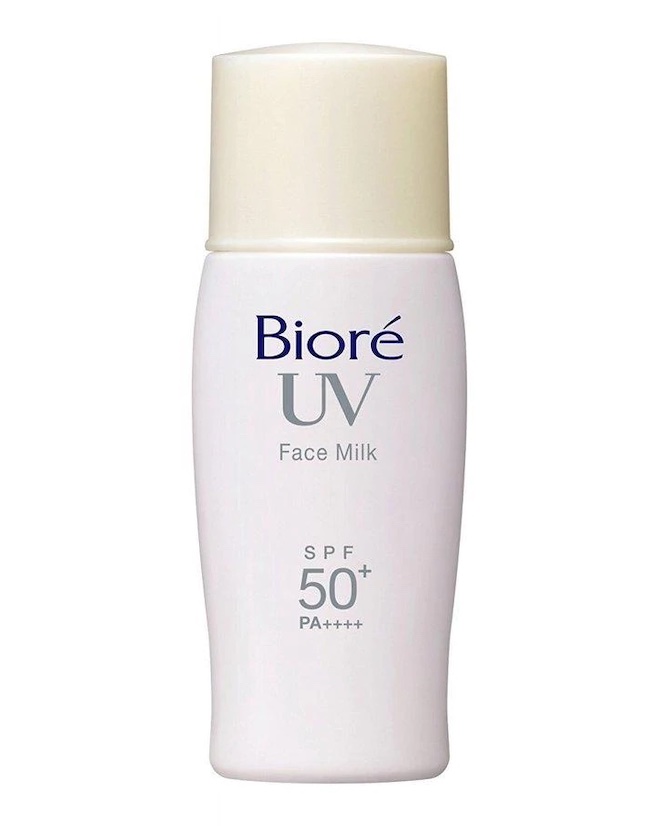 Resistant to sweat and has sebum-absorbing powder to curb oil and shine. At the same time, hyaluronic acid maintains hydration and helps to prep skin for makeup.
Buy
---
Neutrogena Ultra Sheer Dry-Touch Face Lotion SPF50+/PA++++, $28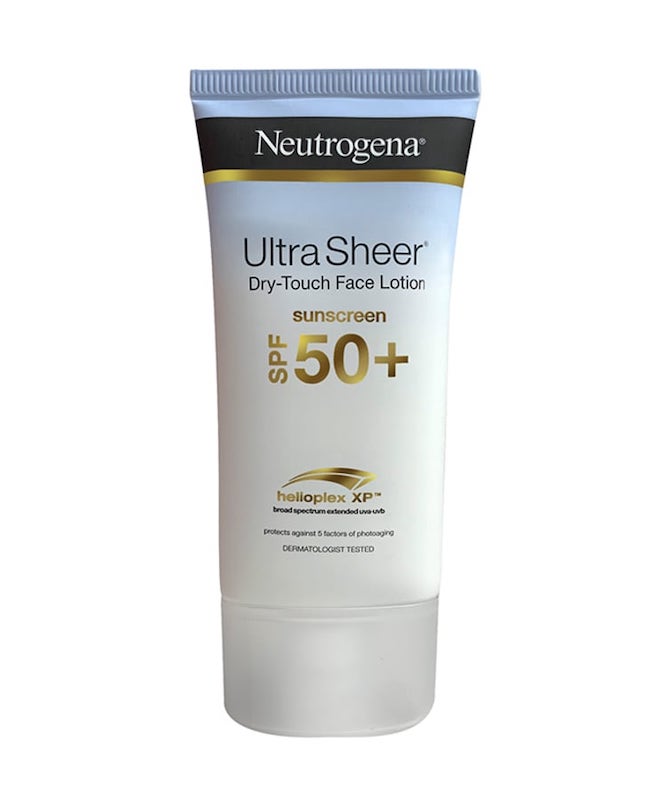 Fast-absorbing and non-sticky, it has a bare-skin finish that won't give skin a whitish cast. This sunscreen also protects against blue light from screens and has vitamin E to stave off photo-ageing.
Buy
---
Nivea Sun Triple Protect Acne Oil Control SPF50+/PA+++, $23.90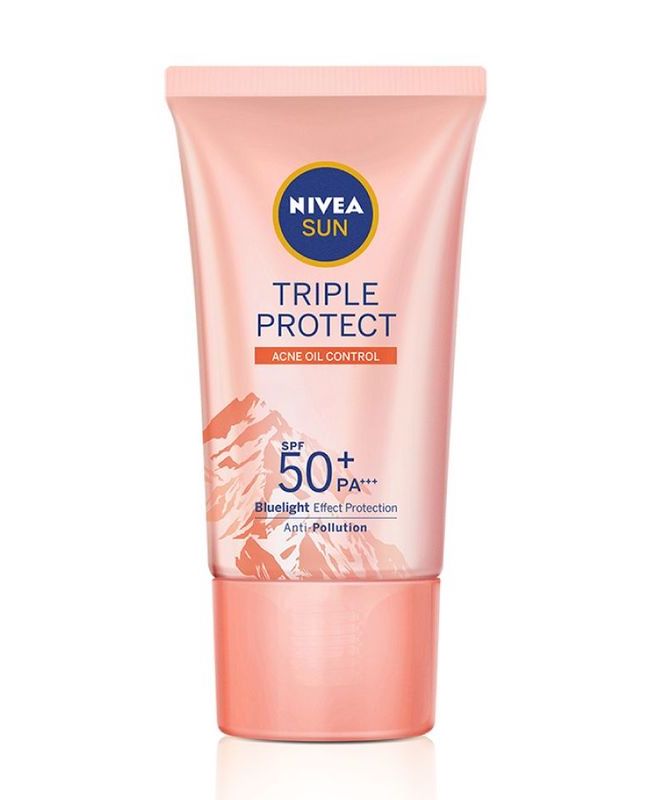 An all-rounder that offers protection from UVA, UVB, blue light and pollutants. Himalayan salt helps to mattify skin for up to eight hours but won't clog pores or cause acne.
Buy
---
Isdin Fotoprotector Fusion Water SPF50/PA+++, $35.90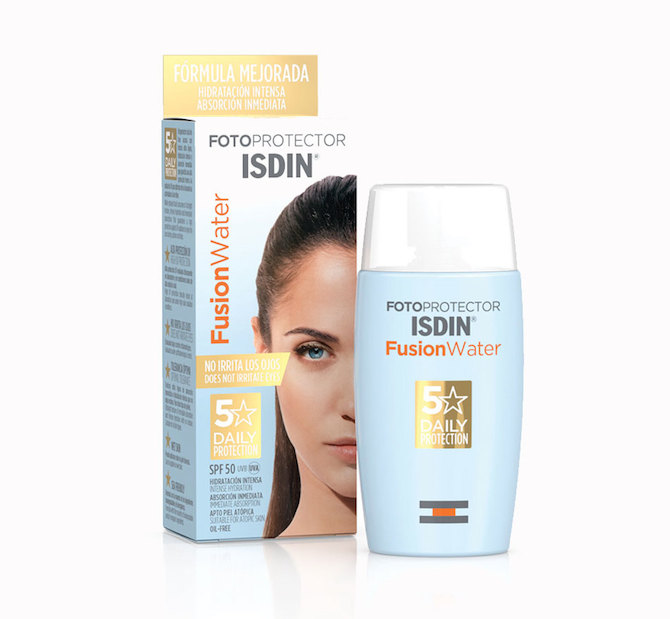 This water-based sunscreen is so light it sinks into skin pronto. Resistant to friction and water, it delivers up to 12 hours of hydration and is great for sensitive skin too as it's oil-free, alcohol-free and won't clog pores.
Buy
---
Supergoop! Unseen Sunscreen Broad Spectrum Sunscreen SPF40/PA+++, $52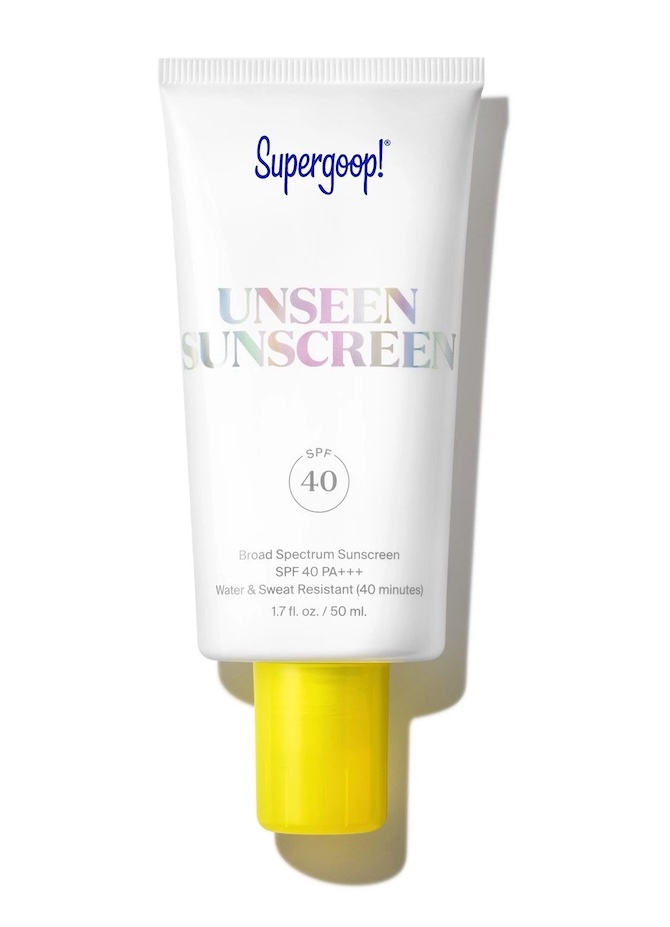 Invisible, oil-free and scentless, this leaves a smooth finish that's great for makeup to glide on. Good for acne-prone skin, it curbs shine without making skin feel dry.
Buy