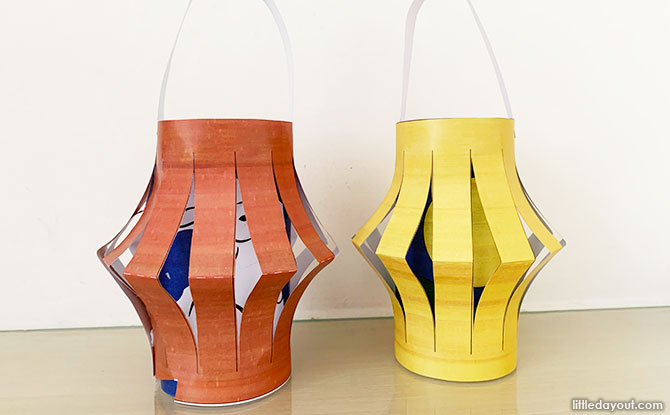 Here's an easy DIY lantern craft for the Mid-Autumn Festival. Make your own Mid-Autumn Festival lantern using this free, downloadable template. It doubles up as a colouring activity with an internal picture that you can view through the lantern.
---
Paper Lantern Template
There are two parts to this DIY Mid-Autumn Festival Lantern. The outer part is the lantern shell while the inner part is a Mid-Autumn Festival-themed scene. Both parts are provided in our downloadable, free Little Day Out lantern template.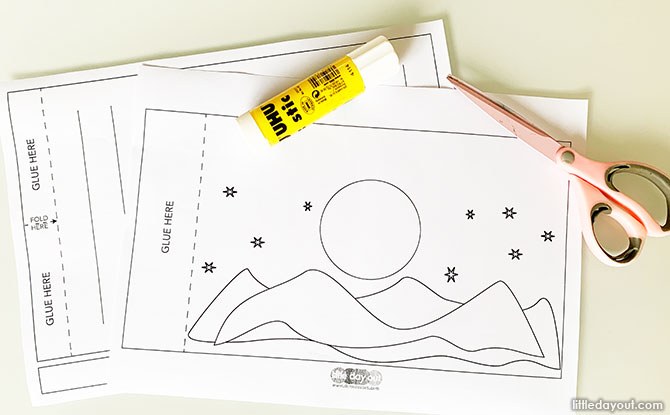 First, start by printing the lantern template.
The first page of the lantern template is the outer shell of the lantern. The subsequent pages consist of images for the inner section of the lantern. There are four pages provided.
The first scene features a landscape with a moon in the sky. The second has a pair of bunnies. The third scene features a string of Chinese lanterns – because we thought it would be fun to have lanterns in a lantern. The fourth scene in the lantern template is blank template so that you can use your imagination to create whatever you desire.
You only need one image per lantern.
---
How to Make Your Own Lantern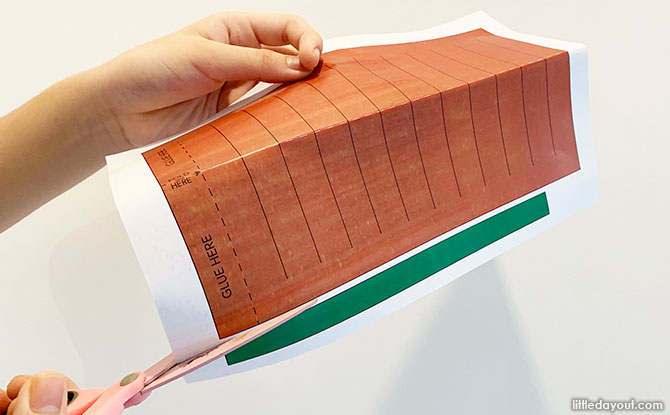 First, colour and cut out the lantern shell template.
Fold along the dotted line and cut slits along the solid lines.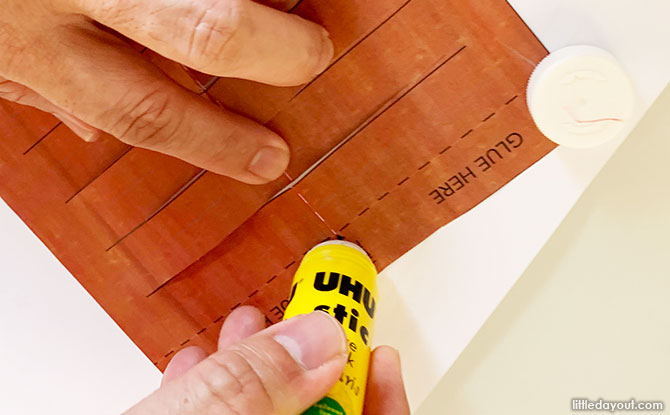 Glue the ends of the outer shell template together …
… to form a lantern shape.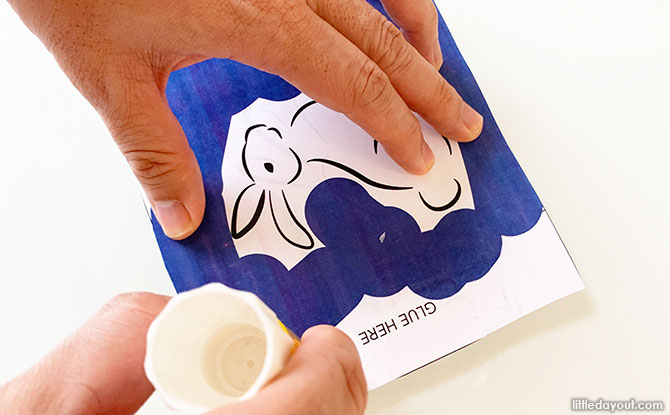 Next, cut out the inner picture and glue the ends …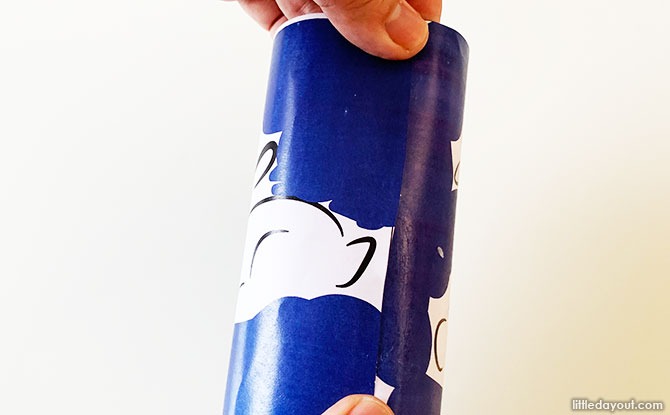 … to form a cylinder.
Insert the inner cylindrical picture into the lantern shell.
Then, take a stapler and attach the outer lantern shell, inner picture and handle (found on the same sheet as outer shell) together.
---
DIY Paper Lantern for Mid-Autumn Festival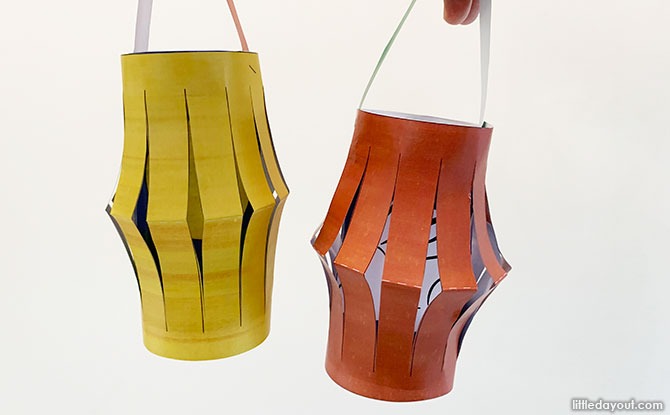 Now, you have completed your own DIY lantern for the Mid-Autumn Festival that you can be proud of.
Peek inside the lantern to see a Mid-Autumn Festival-themed picture.
Hang it up to decorate the home, school or anywhere else.
Download the paper lantern template for this Mid-Autumn Festival lantern craft below.