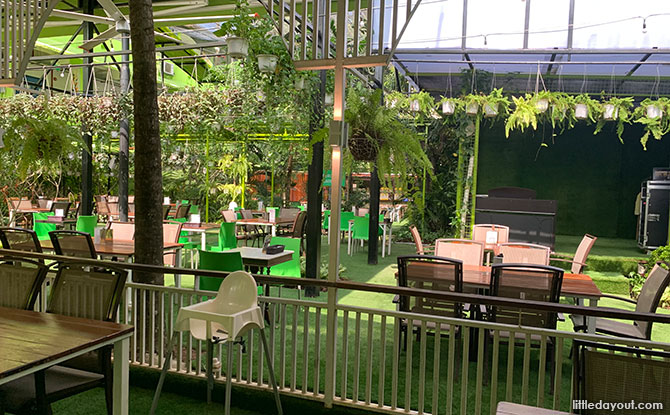 Tucked away behind the Salvation Army Donation Booth at Tanglin Road is the Lucky Saigon Café. This garden cafe offers Vietnamese food dining in an outdoor setting.
Even though located close to HDB blocks at Clarence Ville and the busy Alexandra Road,  Lucky Saigon Café does a good job at making you feel like you have been transported out of Singapore.
---
Arriving at Lucky Saigon Café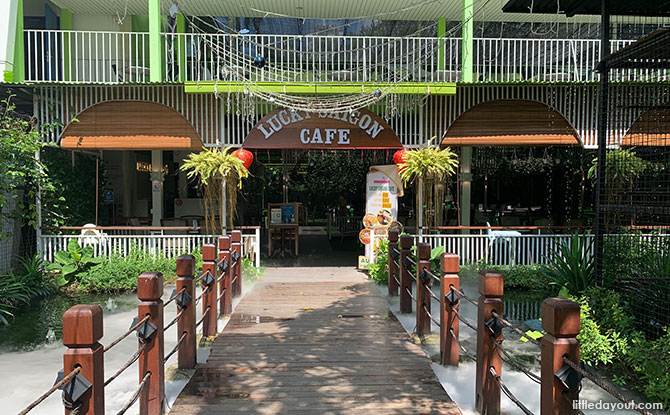 Mist overflows on to the walkway leading up to the entrance too. It does feel like you are being taken to a destination.
---
-- Story continues below --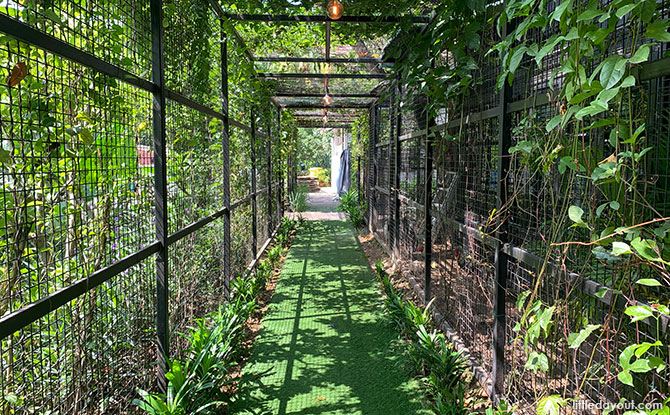 On the perimeter of the dining area, there is a picture-worthy green "tunnel" that you can walk though and
Great effort has been made to give the dining outlet a Vietnamese ambience, so that you feel that you are dining in a cafe in Saigon. The servers are also dressed up in Ao Dai, the national dress.
---
Lucky Saigon Café Food & Drinks Menu
The menu at Lucky Saigon Café includes much of the standard Vietnamese fare. These include spring rolls, beef pho and bahn mi.
There is, of course, traditional Vietnamese drip coffee too.
Personally, we felt that there was quite a wide variety of choices on the menu.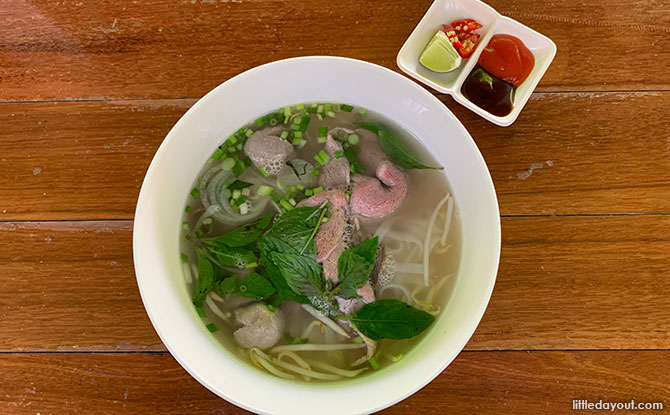 However, we went with the usual beef pho. It was a hearty bowl and nothing to complain about.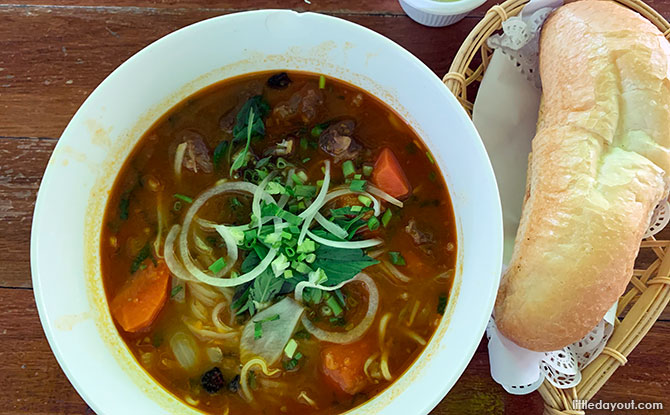 Another dish we had was Stew Beef with Toast Bread. The bread was nice and soft, going well with the stew.
---
Aviary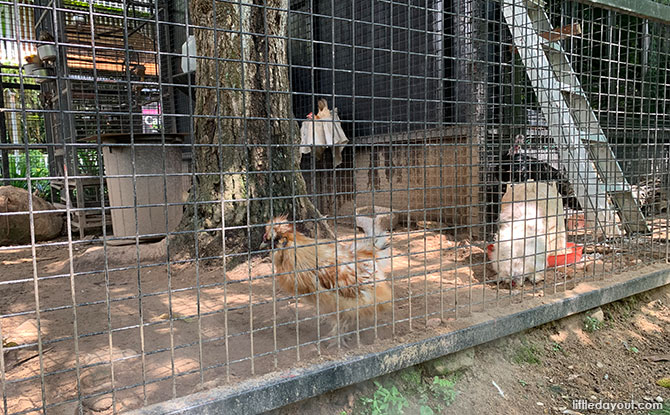 Mention also needs to be made of the aviary at Lucky Saigon Café. The birds kept in the aviary include chickens and turkeys. The sound coming from the aviary adds to the illusion that we are no longer in Singapore.
Lucky Saigon Café at Tanglin Road has laid back outdoor vibes and is a nice place for a family meal or a chance to have a change of ambiance while enjoying Vietnamese food.
It is located at 356 Tanglin Road, Singapore 247674.