There is something special about coming together with others to mark National Day in Singapore. Even if you didn't manage to get the parade tickets, you can still enjoy the festivities on 9 August at Live NDP screening venues 2019 around Singapore.
Get together with others to soak in the celebratory atmosphere while watching the parade live at NDP screening venues 2019. There is nothing more electric than taking the pledge together with fellow Singaporeans, regardless of race, language or religion, and singing along with everyone to Majulah Singapura.
What's more, there are often fringe activities organised before the screening, simply adding on to the fun.
So, put on your red-and-whites and join other Singaporeans at these live NDP screening venues 2019 on 9 August.
Live NDP Screening 2019 Venues in Singapore
Singapore Sports Hub
Pack a picnic basket and settle down by the waterfront for the live NDP screening at Singapore Sports Hub. From this vantage point, you will also be able to get a view of the high fireworks at the Marina Bay area. There will be second live telecast location at OCBC Square as well. The family-friendly activities start from as early as 10 am at Singapore Sports Hub. Activities lined up include games, bouncy inflatables, crafts and more.
ST3PS at Changi Airport
Head over to ST3PS, the community event space at Changi Airport Terminal 3 Basement 2, to join others in watching a live telecast of the National Day Parade 2019. There will be funpacks to be given away, as well as magic and music performances.
Our Tampines Hub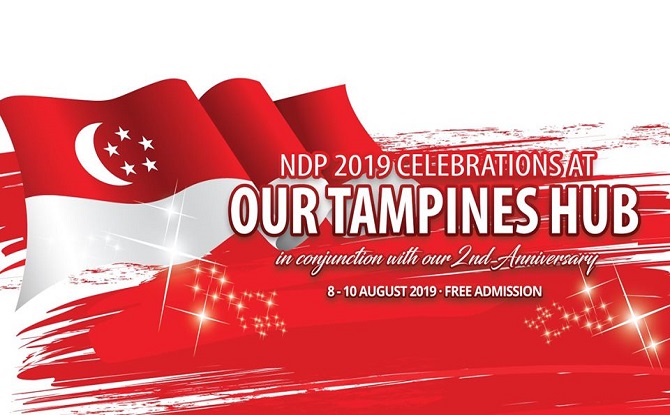 The National Day 2019 celebrations at Our Tampines Hub stretches over three days from 8 to 10 August. On Friday, 9 August, there will be a live telecast of the National Day Parade 2019 as part of the festivities.
National Museum of Singapore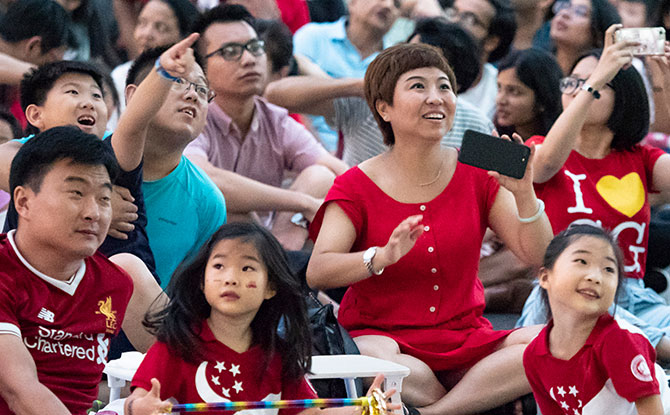 Head over the Front Lawn at National Museum of Singapore to view a live telecast of the National Day Parade 2019. Bring your own picnic or enjoy some grub from the food trucks onsite. There are plenty of activities taking place throughout the day at the museum so arrive early to join in the fun. The live NDP screening 2019 starts at 5.40 pm and it is recommended for everyone to be seated by 5.20 pm.
Marina Barrage
Sustainable Singapore Gallery is holding an event at the Marina Barrage on 9 August 2019. This includes a marketplace, upcycling sessions and a sustainable trail. You can also watch a live screening of the National Day Parade at the event, and catch sight of the fireworks in the distance to cap off the evening.
Pororo Park Singapore
Parents with young children can head over to Pororo Park for a special National Day family celebration. There will be a dinner buffet and kid-friendly activities followed by a live NDP screening and a chance to view the fireworks. Tickets are limited and details are available here.